Buttermilk Biscuits
A Southern Favorite That Complements Any Dish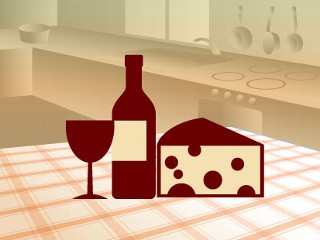 From the kitchen of Cindy Carroll
|
When the Good Morning America team launched its "5 States, 5 Days" tour in North Carolina, Cindy Carroll received some surprise dinner guests.
Carroll had written an e-mail to ABCNEWS.com in response to our "Tell Charlie and Diane Where to Go" query, suggesting that the anchors stop by her home in Cary, N.C. for a homestyle dinner. She promised "the best southern meal," they had ever had — and by all accounts, Carroll certainly delivered.
Carroll, who learned how to cook when she was very young, won a blue ribbon for this recipe, buttermilk biscuits, at the North Carolina State Fair. She was happy to share it.
Ingredients
2 cups self-rising flour
1/4 cup vegetable shortening
1/2 teaspoon baking soda
1 to 1 1/4 cups buttermilk
Cooking Directions
Preheat oven to 450 degrees.
Put flour and baking soda in a bowl. Cut in shortening until the mixture resembles coarse meal.
Stir in the buttermilk using enough to make a moist heavy dough. Mixture should not be overly dry or wet.
Turn out onto floured surface and knead briefly to form a smooth ball.
Flatten with the palm of your hand to an even thickness and cut with a floured 2-inch cutter.
Arrange on ungreased baking sheet so that biscuits are touching each other (this keeps the sides soft).
Bake approximately 12 minutes or until lightly browned. Serve hot with butter and preserves.
Other Recipes That You Might Like