Coconut Cumin Chicken Shish Kabobs
From Pulpwood Queens Book Club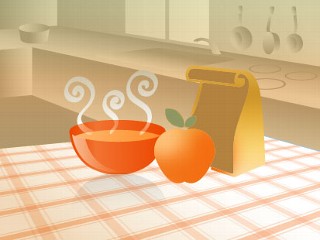 From the kitchen of Pulpwood Queens Book Club
|
Members of the Pulpwood Queens book club of East Texas enjoy a good read — but shy bookworms they're not. These Southern ladies are devotees of cocktails, good food, and high hair.
Kathy Patrick started the Pulpwood Queens book club at Beauty and the Book, her beauty salon in Jefferson, Texas. The club's motto: The higher the hair, the closer to God. It's a house rule that members wear tiaras and leopard prints, and leave their diets at the door. Here are some of the club's favorite summertime recipes, straight from Patrick's recipe file. Click here for cocktails.
Coconut Cumin Chicken Shish Kabobs
Ingredients
Kabobs
4 large chicken breasts
1 can coconut milk
Pam non-stick cooking spray
1 bag shredded coconut
1 teaspoon cumin
6 to 8 beaten egg whites
Shish kabob sticks
Lime Mayonnaise
1 cup mayonnaise
1 lime
Cumin
1/2 honeydew
Cooking Directions
Cut chicken breasts into large bite-size pieces and place in shallow baking dish. Pour coconut milk over the chicken and marinate overnight.
Spray large baking sheet with Pam. In a large mixing bowl , pour in shredded coconut, sprinkle on cumin and mix thoroughly. Spread on baking sheet and toast in pre-heated oven at 350 degrees for 12 minutes. Toast lightly.
Dredge chicken bites in egg whites; roll in toasted coconut and skewer onto sticks. Place on Pam sprayed baking sheet. Bake at 350 degrees till toasty (about 12 minutes), but don't overbake.
Serve with Lime Mayonnaise
Place mayonnaise in bowl and add the juice of one lime, being careful to remove seeds.
Slice off the bottom of a honeydew, then zigzag cut around the circumference. Scoop out seeds. Take 1/2 of honeydew and place in center of a large round glass platter. 3. Fill honeydew with lime mayonnaise, garnish with a lime twist, then sprinkle with cumin. 4. Arrange baked shish kabobs around the honeydew and serve immediately.
Other Recipes That You Might Like