Nigella Lawson's Easy Almond Cake
A Quick and Simple Treat for Even the Newset of Bakers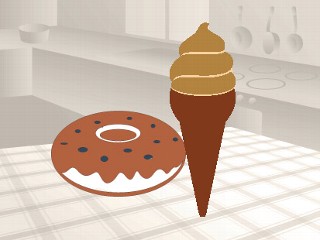 From the kitchen of Nigella Lawson
|
Many cooks, no matter how confident they may be in the kitchen, find the prospect of baking a cake to be a daunting task. With all of themeasurings and precision, it can certainly be a challenge.
Chef Nigella Lawson has come to the rescue with a simple dessert recipe that should cure any baking fears. Try Lawson's Easy Almond Cake today, a surefire treat.
Ingredients
1 cup plus 2 tablespoons unsalted butter, softened
1 cup plus 2 tablespoons marzipan, softened
1/2 cup sugar
1/4 teaspoon almond extract
1/4 teaspoon vanilla extract
6 large eggs
1 cup self-rising cake flour
10-inch springform tube pan (or patterned ring mold), buttered and floured
Cooking Directions
Preheat oven to 350 degrees F.
Chop the butter and marzipan to make them easier to break down, and put them in the bowl of the food processor, fitted with the metal blade, with the sugar. Process until combined and pretty well smooth.
Add almond and vanilla extracts, process again, then break the eggs one at a time through the funnel, processing again each time.
Mix the flour and tip down the funnel, processing yet again, and then pour the mixture into the prepared pan, scraping the sides and bottom of the bowl with a rubber spatula.
Bake for 50 minutes, but check from 40.
Then, when the cake looks golden and cooked and a cake tester or fine skewer (or a piece of spaghetti) comes out cleanish, remove from the oven and leave to cool in the pan before using turning out. (This is when you will be feeling grateful if it's the springform you're using.)
Other Recipes That You Might Like