Twinkie Bread Pudding
Embrace this Classic All-American Snack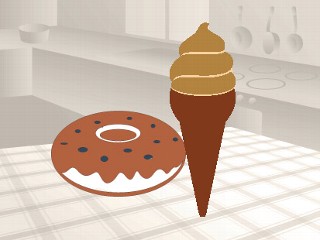 From the kitchen of GMA
|
To celebrate the 75th anniversary of Twinkies, "Good Morning America" prepared two recipes featuring the tasty snack cake.
Ingredients
24 Twinkies, cut into thirds
1 can sweetened condensed milk (14 ounces)
2 eggs, lightly beaten
1/2 teaspoon ground cinnamon
Pinch salt
1 cup milk chocolate morsels
Cooking Directions
Preheat oven to 350 degrees.
Place cut Twinkies in large mixing bowl. In a small mixing bowl, blend together sweetened condensed milk, eggs, cinnamon and salt; blend well.
Stir in chocolate morsels. Pour milk mixture over Twinkies, and stir gently to coat. Allow to stand 5 minutes.
Spray a 9 x 13-inch baking dish with nonstick spray coating. Spoon Twinkie mixture into pan.
ake 35 minutes or until golden brown and set.
Other Recipes That You Might Like