Bourbon Balls
Chef Joe Castro's Bourbon Balls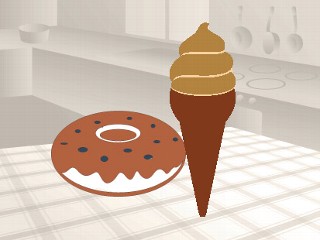 From the kitchen of Joe Castro
|
Chef Joe Castro's Bourbon Balls are the perfect holiday cookie for hosts short on time.
Ingredients
1 cup white/yellow cake (leftover or vanilla wafers)
1 cup sifted powdered sugar
1/4 cup unsweetened cocoa powder
3 tablespoons light corn syrup
1 cup pecans, chopped
1/4 cup Bourbon
Unsweetened cocoa powder, enough for a small bowl so that you can coat the balls.
Cooking Directions
Combine the cake or cookie crumbs, sugar, 1/4 cup unsweetened cocoa, corn syrup and Bourbon. Blend and mix very well. Mix in the pecans.
Roll the mixture into 1-inch balls. If the mixture is not rolling together easily, add more corn syrup.
Roll the balls in the cocoa powder to coat them.
*Store in an airtight containers and refrigerate. You can also freeze them.
C. From the Barrel to the Table. May 2000/Chef Joe Castro, Executive Chef at The English Grill
Other Recipes That You Might Like