Emeril's Corn Dip
Emeril Lagasse's Super Bowl Dip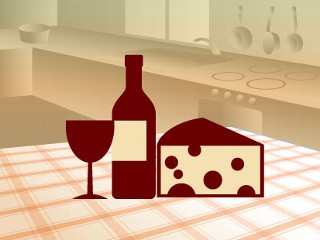 From the kitchen of Emeril Lagasse
|
According to the National Football League, Super Bowl Sunday is the second-biggest day of food consumption in the United States -- after Thanksgiving.
GMA's Emeril Lagasse wants to make sure that no one at your party is left feeling hungry. His Warm Corn Dip is sure to please your guests' palates.
Ingredients
2 tablespoons butter
1/4 cup onion, small dice
2 tbsp jalapenos, minced
1 1/2 tbsp garlic, minced
3 cups corn kernels (frozen, canned or fresh)
1 cup roasted poblanos, chopped
1/2 cup roasted red bell pepper, chopped
1/4 cup green onions, finely chopped (green parts only)
4 ounces cheddar cheese, grated
4 ounces Monterey jack cheese, grated
3/4 cup sour cream
3/4 cup mayonnaise
Essence (available in stores or make your own)
Salt and cayenne pepper, to taste
Cooking Directions
Preheat oven to 375 degrees F. In a 10-inch saute pan set over a medium high heat, add the butter. Once the butter is melted, add the onions and sweat for 3-4 minutes. Add the jalapenos and the garlic and sweat for 2 more minutes. Add the corn and sweat for 5-6 minutes.
Remove the corn, jalapenos, garlic and onion mixture to a mixing bowl. Add the remaining ingredients to the mixing bowl and blend well. Season the dip with the Essence, salt and cayenne pepper.
Place the dip in a casserole dish, and bake in the oven for 20 minutes or until the dip begins to bubble. Serve with Fritos, or your favorite chips.
Recipes courtesy of Emeril Lagasse 2000
Other Recipes That You Might Like