Armadillo Eggs
The Perfect Snacks to Munch While Watching Sports on TV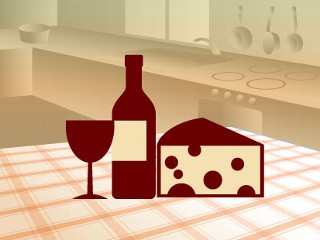 From the kitchen of Lois Smith
|
Come winter, there are certain snacks that are perfect for settling down on the couch and watching a game of football or ice hockey. They' re warm. They' re filling. Here are some ideas for when you are ready to cocoon:
This recipe came to Good Morning America from Lois Smith, of Boise, Idaho, who frequents the GMA recipe message board. She is part of a group of recipe exchangers and friends who met on the board and now call themselves, "The Taste Buds."
Ingredients
1/2 pound Monterey Jack Cheese
1/2 pound Cheddar Cheese
1/2 pound bulk hot sausage
1 1/2 cup Bisquick Mix
1 to 2 Tablespoons of Water
15-20 canned jalapeno peppers (do not rinse)
1 egg
1 package Shake & Bake (pork flavored)
Cooking Directions
Grate both kinds of cheese and mix together. Then, divide in half. Set aside one portion.
Mix together the second portion of cheese mixture, raw sausage and Bisquick mix with 1 to 2 tablespoons of water. Knead until still dough is formed.
Stuff each pepper with remaining cheese. Pinch pepper together to seal.
Then, pinch off a bit of dough mixture and pat into a pancake approximately 1/4" thick.
Place stuffed pepper in middle and roll in hand to form egg shape.
Roll each ball in beaten egg and then in Shake and Bake.
Bake at 325 degrees for 20 minutes. (These may be frozen ahead of time, then re-heated).
Other Recipes That You Might Like