Fannie Flagg's Floating Island
Fannie Flagg's Redbird Recipes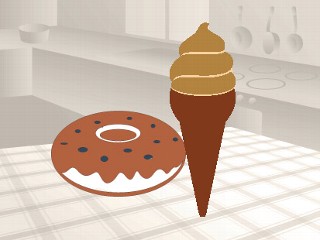 From the kitchen of Fannie Flagg
|
Fannie Flagg, the author of "Fried Green Tomatoes," joined "Good Morning America" to talk about her latest book, "A Redbird Christmas" -- a tale of down-home Southern charm, down-home Southern food and one or two miracles as well. It's the story of a Chicago man who moves down South to die, only to discover the healing powers of a friendly small town.
"A Redbird Christmas" -- like "Fried Green Tomatoes" -- includes recipes for its readers.
Ingredients
2 eggs, separated
2 cups scalded milk
Pinch salt
2 tablespoons granulated sugar
1 teaspoon vanilla
4 tablespoons powdered sugar
Cooking Directions
Add well-beaten egg yolks to hot milk and mix well. Place in top part of double boiler and cook until liquid coats a spoon. Cook quickly and add salt and granulated sugar. Set aside.
Beat egg whites until stiff. Add 4 tablespoons powdered sugar to egg whites, one at a time, beating after each addition.
Pour custard into dessert dishes and top each with egg whites.
Excerpted from "A Redbird Christmas." Copyright © 2004 by Fannie Flagg. Excerpted by permission of Random House, Inc. All rights reserved. No part of this excerpt may be reproduced or reprinted without permission in writing from the publisher.
Other Recipes That You Might Like