Home
>
GMA
>
Recipes Home
>
Super Bowl Spiked Chicken Wings with Blue Cheese Dip and Celery Sticks
Super Bowl Spiked Chicken Wings with Blue Cheese Dip and Celery Sticks
Emeril Lagasse's Super Bowl Recipes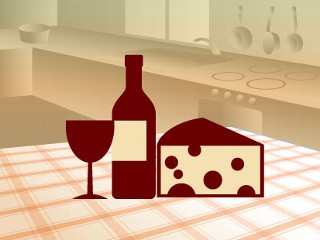 From the kitchen of Emeril Lagasse
|
Emeril Lagasse shared the Super Bowl party dishes you voted for in "Good Morning America's" online ballot. Check out his recipe for Super Bowl Spiked Chicken Wings.
Ingredients
1/2 cup Sriracha Hot Chili Sauce*
1/4 cup hot red pepper sauce, (such as Emeril's Kick It Up Red pepper sauce or Crystal hot sauce
8 ounces unsalted butter (2 sticks), melted
2 tablespoons fresh lemon juice
1 tablespoon Tabasco Sauce
8 ounces blue cheese, at room temperature
4 ounces cream cheese, at room temperature
Vegetable oil, for frying
4 pounds chicken wings, rinsed and patted dry with paper towels
8 ribs of celery, wiped clean and cut on the bias into dipping-sized batons
Cooking Directions
Combine the Sriracha sauce, hot red pepper sauce, melted butter, 1 tablespoon of the lemon juice, and the Tabasco in a medium bowl and whisk to combine. Set aside. Combine the blue cheese, cream cheese, and remaining 1 tablespoon lemon juice in a food processor and blend until smooth. Transfer to a decorative bowl for serving and set aside. [The blue cheese dip can be made 24 hours in advance and kept, covered, in the refrigerator. Let come to room temperature before serving.]
Heat enough oil to come halfway up the sides of a large saucepan or deep fryer to 350 F. Add the chicken wings in batches and fry, turning, until golden brown and they float in the oil, 6 to 8 minutes. Drain well on paper towels and transfer to a large serving dish.
Pour the sriracha mixture over the hot wings and let sit for 5 minutes. Serve hot. *This Asian hot chili sauce is made from dried chilies that are ground into a paste with garlic, sugar, and other ingredients. It is available in Asian markets and some supermarkets, and can be found through online specialty food grocers. Recipes courtesy of Emeril Lagasse, copyright 2005
Other Recipes That You Might Like