Emeril's Red Bliss Potato Chips
Emeril Lagasse's Homemade Potato Chips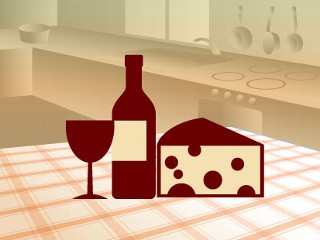 From the kitchen of Emeril Lagasse
|
In the spirit of "Good Morning America's" trip to the U.K., Emeril Lagasse demonstrated how to cook individual beef Wellingtons with perigroudine sauce and mushroom duxelles as well as stilton potato gratin and lemon meringue pie. These recipes are from Emeril's new book, "Emeril's Delmonico: A New Orleans Restaurant with a Past."
Ingredients
2 pounds red bliss potatoes, scrubbed well and patted dry
6 cups vegetable oil
1 1/2 tsp. malt vinegar
1 1/4 tsp. salt
Cooking Directions
Using a mandoline or very sharp, heavy knife, slice the potatoes into rounds as thin as possible. Place in a large bowl of water to prevent discoloration.
Heat the oil in a large, heavy pot to 350-360° F.
Remove the potatoes from the water, drain in a colander, and pat dry completely with paper towels. Add the potatoes to the oil in batches, cooking until golden brown, turning with a spider or long-handled slotted spoon to cook evenly, about 2 minutes. Drain on paper towels.
Place the potato chips in a large bowl and toss with the vinegar and salt. Serve immediately.
Recipe copyright 2005, Emeril Lagasse from his cookbook, "Emeril's Delmonico: A New Orleans Restaurant with a Past"
Other Recipes That You Might Like