Pressed Turkey Reubens
Sara Moulton's Thanksgiving Leftover Recipes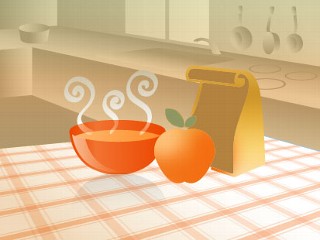 From the kitchen of Sara Moulton
|
"GMA" food editor Sara Moulton comes to the rescue with new and interesting ideas for making delicious dishes out of turkey day leftovers.
Ingredients
1/4 cup low-fat mayonnaise
2 tablespoons chili sauce (or ketchup)
2 tablespoons dill pickle, finely chopped
1 teaspoon fresh lemon juice
Kosher salt and freshly milled black pepper
8 slices rye bread
4 to 6 ounces Gruyere (or Italian Fontina or Swiss cheese), thinly sliced
8 ounces cooked turkey, thinly sliced
1 can sauerkraut (14 1/2 ounces), drained, rinsed, and gently squeezed dry
2 tablespoons unsalted butter
Cooking Directions
Combine the mayonnaise, chili sauce, pickle, lemon juice, and salt and pepper to taste. Spread one side of slice of bread with some of the dressing. Arrange half of the cheese on four of the slices. Divide the turkey, sauerkraut, and remaining cheese among the cheese-topped slices and bread and top each with one of the remaining bread slices, dressing side down.
Heat the butter in a larger skillet over medium-low heat; add the sandwiches and something heavy (a cast-iron skillet, a flat saucepan lid, or heatproof plate and a weight, such as a food can or a full kettle) to firmly press the sandwiches down. Cook for 6 minutes a side or until golden and the cheese has melted. Cut the sandwiches in half and serve.
Other Recipes That You Might Like