Mama Mirna's Jalapeno Cheese Ball
Planning the Perfect Summer Picnic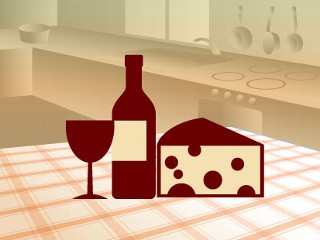 From the kitchen of Eduardo Xol
|
Eduardo Xol from ABC's "Extreme Makeover: Home Edition" has prepared picnic baskets for a meal before the big game, the big concert or a day at the beach.
He shared some of his favorite picnic recipes with "Good Morning America."
Ingredients
4 ounces blue cheese
6 ounces soft sharp cheddar (sold in a jar)
3 ounces cream cheese
1 teaspoon fresh oregano, minced
1/2 teaspoon fresh cilantro, minced
1 white onion, grated
1/2 teaspoon Worcestershire sauce
3/4 cups walnuts, finely chopped
2 tablespoons tequila (Anejo preferred)
2 to 4 tablespoons Jalapeño en Escabeche (pickled jalapeños in a can)
Cooking Directions
Let cheese sit at room temperature and soften for three hours. Combine all ingredients by hand, except nuts, in a large bowl.
Roll cheese into a ball.
Roll ball in nuts.
Freeze for 20 minutes.
Remove from freezer and wrap in waxed paper.
Store in ice until ready to serve and serve with wheat crackers or hard chips.
Other Recipes That You Might Like