Stuffing Singles
Robin Roberts' Stuffing Singles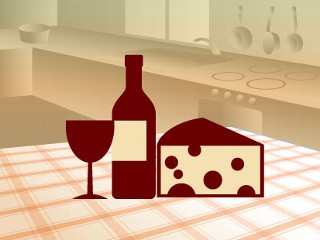 From the kitchen of Susan Gordon
|
This Thanksgiving, try a new stuffing recipe from 'GMA' anchor Robin Roberts.
Ingredients
3/4 cup onions, chopped
1 1/2 cups celery, chopped
1/2 cup butter
1/2 teaspoon pepper
1 teaspoon salt
1 1/4 cups water (or chicken stock)
1 tablespoons poultry seasoning
2 cans creamed corn (16 ounces each)
1 bag corn bread stuffing mix (16 ounces)
5 egg yolks
1/2 to 3/4 cup butter, melted
Cooking Directions
Preheat oven to 350 degrees.
In a large skillet combine the onion, celery, and 1/2 cup butter. Once softened, add pepper, salt, water, poultry seasoning and corn.
In a large bowl, combine the stuffing mix and egg yolks. Pour the mixture from the skillet over the stuffing mixture.
Mix and shape the mixture into baseball-size balls (or use an ice cream scooper to shape into balls.) Once formed, place balls in a shallow pan and pour 1/2 to 3/4 cups melted butter over the balls.
Bake for about 15 minutes, or until the balls are slightly brown and slightly firm.
Recipe courtesy of Susan Gordon
Other Recipes That You Might Like