Emeril's Flaky Pie Crust
A Staple Recipe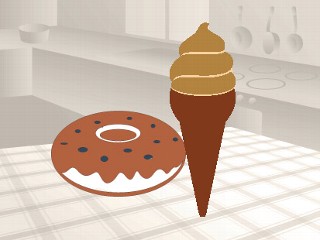 From the kitchen of Emeril Lagasse
|
Ingredients
1 1/3 cups flour, sifted, plus more for dusting
1/8 teaspoon salt
8 tablespoons cold unsalted butter (1 stick, cut into 1/4-inch dice)
4-5 tablespoons ice water
Cooking Directions
Combine the flour and salt in a medium mixing bowl. Add the butter and cut it into the flour
with a pastry blender, fork, or your fingers until the mixture resembles coarse crumbs. Sprinkle in 4 tablespoons of the ice water while continuing to blend. Press the dough into a ball, and work it with your hands until the mixture just comes together, adding up to 1 tablespoon more ice water if needed.
Flatten it into a disk and wrap it in plastic wrap. Chill the dough in the refrigerator for at least 1 hour and up to 2 days. (The dough can also be frozen and then thawed in the refrigerator before using.)
Preheat the oven to 450°F.
Remove the dough from the refrigerator and allow it to soften slightly, about 10 minutes. Lightly dust a clean work surface with flour, and roll the dough into a 12-inch round, about 1/8 inch thick. Fit the pastry loosely into a 9- or 10-inch pie pan. Trim and flute the edge. Prick the bottom of the pie shell thoroughly with a fork, line it with parchment paper, and then weight it with ceramic or metal pie weights.
Bake for 12 minutes.
Remove the parchment and weights, and continue to bake until the crust is lightly golden and cooked through, about 7 minutes longer.
Allow the pie shell to cool completely before filling.
Yield: One 9- or 10-inch pie shell
Other Recipes That You Might Like