Blue Cheese Dipping Sauce
Tasty with Buffalo-Style Wings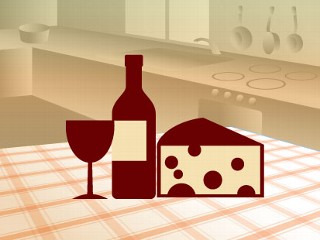 From the kitchen of Emeril Lagasse
|
Game day is upon us and part of watching the game is eating! Enter Emeril with a must make recipe!
Ingredients
1 cup crumbled blue cheese
1/4 cup sour cream
1/4 cup mayonnaise
1/2 cup buttermilk
1 teaspoon fresh lemon juice
1/2 teaspoon minced garlic
1/2 teaspoon salt
Freshly ground black pepper
Cooking Directions
Combine all ingredients in a small bowl and stir to combine.
Serve immediately or store, covered and refrigerated, for up to 1 week before serving.
Sauce may be made thicker by mashing some of the crumbled blue cheese against the side of the bowl. Sauce is better if allowed to sit for 1 or 2 days before serving.
Yield: about 1 1/2 cups
Recipe courtesy Emeril Lagasse, courtesy MSLO, Inc. 2010
Other Recipes That You Might Like