It's not only the 11 million out-of-work Americans who are struggling today; many employed workers have seen their weekly income drop because of pay cuts, reduced hours, or mandatory unpaid time off — all mechanisms being used by employers to cut costs while preventing layoffs.
Those workers are now forced to protect their job while also finding new ways to make up the loss of income.
Do what you do for more people. Assuming you don't have a non-compete clause with your current employer prohibiting you from doing work on the side, look for more buyers for your services.
For example, an accountant or bookkeeper who is familiar with tax prep software, some of which is free or affordable at TurboTax.com, can begin offering to prepare city, state and/or federal returns for family and friends on nights and weekends.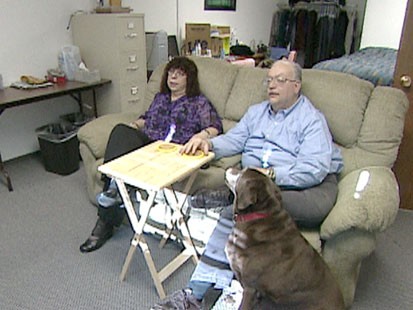 Here's a sample of what to write via email to everyone in your address book or to all of your Facebook friends when asking people you know to help with promotion:


"Need help with your annual tax returns? Since I have experience preparing personal returns, I want to let you know that I'm available to prepare your city, state and federal returns. [Include a sentence about your relevant professional background and expertise, including any formal training or education.] I'd welcome the chance to discuss your needs as soon as possible. You can rely on my accuracy and professionalism, along with my very affordable rates. In addition, I'd be happy to offer you a referral fee for steering new clients my way. Please feel free to forward this email, which includes my contact information below, to your friends, family and colleagues. Thanks for your time. I look forward to serving you."


Another example: A dry cleaner in my neighborhood slashed the hours of the shop's longtime seamstress because of a drop in business. He still needs her to service some clients, but on a much more limited basis.
Since other dry cleaners are in the same boat, to make up for the lost income, the seamstress — with her boss's blessing — is creating a flyer to distribute door to door to other dry cleaners outside the competing neighborhood, offering them her services on a part-time basis, which could prove to be a win/win for everyone. Look for part-time or odd jobs that are outside of your day job. I bet you're perfectly capable of doing plenty of things that you're not paid to do. Make a list of three to five skills you have outside of your day job that you could put to work.
Register with temp agencies. At the most recent GMA Job Fair and Career Camp in Boston, we had several temp agencies present, and at one of them — Kelly Services — all of the recruiters kept saying, "Let us help you get a paycheck while you're looking for a career." One woman was signing on to become a substitute teacher once a week because her current employer mandated a four-day week for her department to save money.
There are several national staffing firms, such as KellyServices.com, Adecco.com, RobertHalf.com, and you can visit local ones in your area too. Some operate as a one or two person shop; others are global firms. Tap into all of them. Just don't assume they work for you; they work for the employer that pays the bills. Present yourself as professionally and persuasively as you would to direct employers.
Look at the Sunday Help Wanted ads. Even though it's thinner than ever before, job postings do exist. My Sunday paper, the New York Times, used to devote an entire section to Helped Wanteds; but now with so few print ads, they're rolled into less than two pages within the Business section. Still, I counted a few hundred openings. And while that number is significantly lower than the number of postings found online, every one of those employers paid good money in the last week to run those Sunday ads. They're current, unlike many online postings, which aren't always as fresh. I found part-time opportunities for bartenders, bookkeepers, someone to move furniture, home companions, and more.
Highlight words, while ignoring titles. Use a highlighter to mark every word and phrase that appeals to you, even if the job title seems out of reach. The requirements of the position are more important than the title. A pharmaceutical sales rep would likely skip over an ad for a "part-time corporate communications professional" but once he gets past the title and realizes this is a posting for an effective communicator who understands the importance of consistent messaging and medical terminology, he sees that could easily describe him.

Tory Johnson is the Workplace Contributor on "Good Morning America" and the CEO of Women For Hire. Visit her Web site at www.womenforhire.com.