Alcohol use among college students is associated with an estimated 1,400 deaths each year, along with hundreds of thousands of injuries, assaults, and incidents of unprotected sex, the authors noted. And while many past studies have found relationships between alcohol prices and consumption, none before had looked at the effects of prices on individual behavior.
Indeed the researchers spared no effort to examine the phenomenon. O'Mara and his colleagues issued questionnaires to 804 patrons as they exited seven different bars between 10 p.m. and 3 a.m. over four consecutive nights in April 2008.
Participants provided information about the quantity, type, and cost of drinks they had consumed during the evening, both on and off-premises, in anonymous questionnaires. Then each took a breath test.
What the researchers found was that subjects whose blood alcohol levels were relatively low -- zero to .019 -- spent an average of 31.7 cents per gram on ethanol, or $4.44 per drink. On the other end, those whose blood alcohol levels were high -- 0.160 to 0.199 -- spent only 12.9 cents per gram, or $1.81 per drink.
This corroborated the researchers' previous finding that "all you can drink" promotions can lead to excessive alcohol consumption, as the unit price decreases with each drink consumed. And the study suggests that "raising alcoholic beverage prices by tax increases and stricter regulation of drink discounting practices could have a substantial public health benefit," the investigators wrote.
For the college students involved, there were some perks for their participation – including a t-shirt emblazoned with the words: "Alcohol Research Subject."
Porn Sexually Arouses Women
Research that explores commonly known phenomena is one thing. But when government money is involved, the debate over some studies can get heated.
The National Institutes of Health has an annual budget of $29.5 billion. The overwhelming majority of that money goes out in grants to researchers around the country and funds the agency's internal research.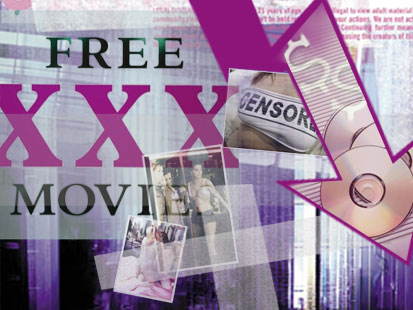 The average amount awarded in research grants last year was $403,528. Most grants tend to cover broad research topics, making it difficult to zero in on the cost of a specific paper or study.
Still, these studies occasionally raise a few politicians' eyebrows.
A few years ago, NIH gave a $147,000 grant to a Northwestern University psychology professor who was paying women to view pornography while a device measured their sexual responses.
What the researchers found in the 2003 study was that women, like men, tend to become aroused by pornography – and unlike most men, they are turned on by both male and female erotica, suggesting that a bisexual arousal pattern.
It was a study that the researchers said had important implications for understanding the development of sexual orientation. But it was also a study that didn't go over too well in the halls of Congress.
Arizona Rep. Jeff Flake was among 20 Republicans to sign a letter to NIH's director asking for an explanation for why taxpayer money was going for such a study. They called it "a bizarre spending decision."
Today, Flake believes Congress has failed to properly oversee NIH and its spending.