"Both occur during states of high emotional arousal, involve lingering effects, and don't cleanly turn on and off," says Robert R. Provine, PhD, a psychologist at the University of Maryland, Baltimore County, and author of Laughter: A Scientific Investigation. We associate crying with sadness, but tearing up is an even more complex human response. Tears are triggered by a variety of emotions -- "by pain, sadness, and in some cases even extreme mirth. It's just the way we've evolved," says Lee Duffner, MD, a professor of ophthalmology at the University of Miami's Bascom Palmer Eye Institute.
As it turns out, that's good, because both laughter and crying can ease a stressful experience, probably by counteracting the effects of cortisol and adrenaline. So if you ever find yourself laughing until you cry, count yourself lucky.
***
More from Prevention:
Curious About Your Other Body Oddities?
Tips for Aging Beautifully
Keep Your Body Feeling Fabulous
Best Natural Healers
5. What makes your eyelid twitch?
This annoyingly common condition is known as eyelid myokymia. Not a lot is known about eye twitches, which are more likely to occur in the lower eyelid than in the upper, though they're probably caused by the misfiring of a nerve. But experts know that fatigue, stress, and caffeine all increase the likelihood of the pesky twitching. So do eyestrain, poor nutrition, excessive alcohol intake, and allergies.
Fortunately, eye twitching is almost always benign and usually goes away by itself. To put an end to a bout of the eye flutters, cut down on coffee and alcohol and give your eyes -- and your whole body -- a good night's rest.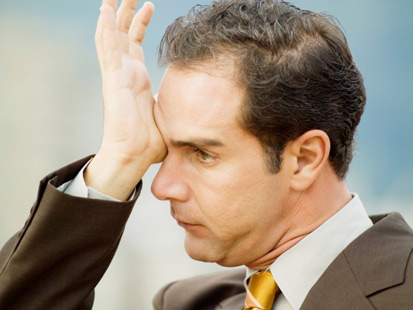 6. Why do some people always feel cold?
Body temperature is regulated in the brain by the hypothalamus, which signals the body to give off heat in warm conditions and trap heat (or shiver, generating heat in muscles) when it's cold.
Iron plays a role in this process, so people with anemia (commonly caused by iron deficiency) often feel chilly. Poor circulation -- due to high blood pressure or medications, among other culprits -- can leave the extremities deprived of heat. An underactive thyroid gland can also slow a person's metabolism to a point where the body generates insufficient warmth.
A recent study suggested there may even be a genetic predisposition to toward tolerance of cold. If you're the type who needs to wear sweaters and wool socks in the summer, eat iron-rich foods like lean red meats, beans, and dark green leafy vegetables, which can counter anemia. And avoid nicotine, which constricts blood vessels and leads to poor circulation.
***
More from Prevention:
Curious About Your Other Body Oddities?
Tips for Aging Beautifully
Keep Your Body Feeling Fabulous
Best Natural Healers
7. Is it true that your ears grow throughout life?
Yes, the outer ears do. Starting at birth, the ears are, proportionally, the body's largest feature, with a Spock-like prominence. They grow rapidly until about age 10, then slow to the languid pace of about 0.22 millimeter per year, according to a study by Britain's Royal College of General Practitioners.
Other studies show that the earlobe itself also lengthens throughout life (men have longer lobes than women). However, the size of the ear canal, which is formed by bone and cartilage, does not increase into old age.