Happy new year!
Fireworks, light shows, music and other revelry blazed around the globe from Australia and Asia, through Europe and to the Americas.
Amid the revelry, however, there was also tragedy. In Shanghai, China, 35 people died and 43 were injured in a stampede during New Year's Eve celebrations shortly before midnight, government officials said, according to The Associated Press.
Elsewhere, however the shows went on, with drones capturing Sydney's New Year's light and fireworks show and LED lights on a skyscraper underpinning one of the evening's most lavish displays in Dubai.
In the United States, an estimated 1 million people packed Time Square in New York to ring in 2015.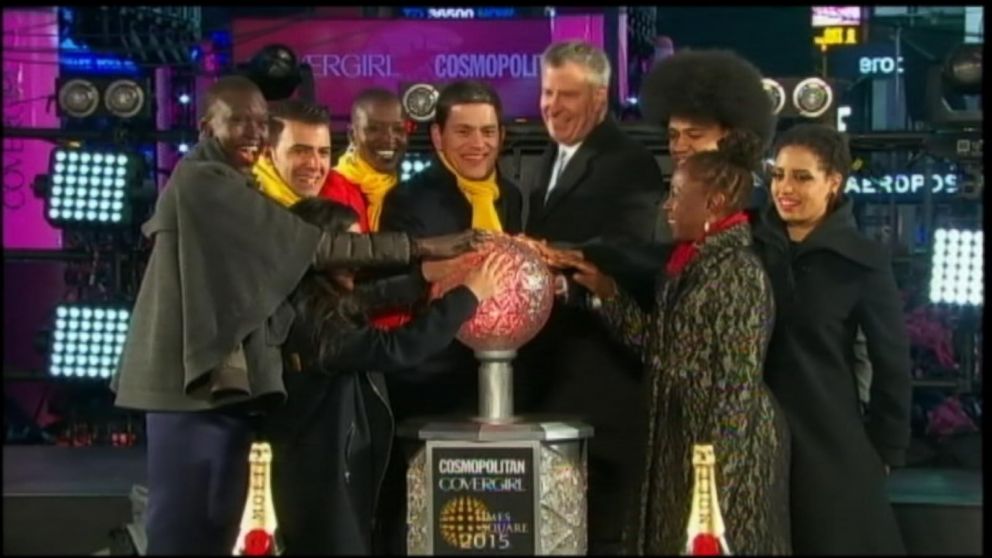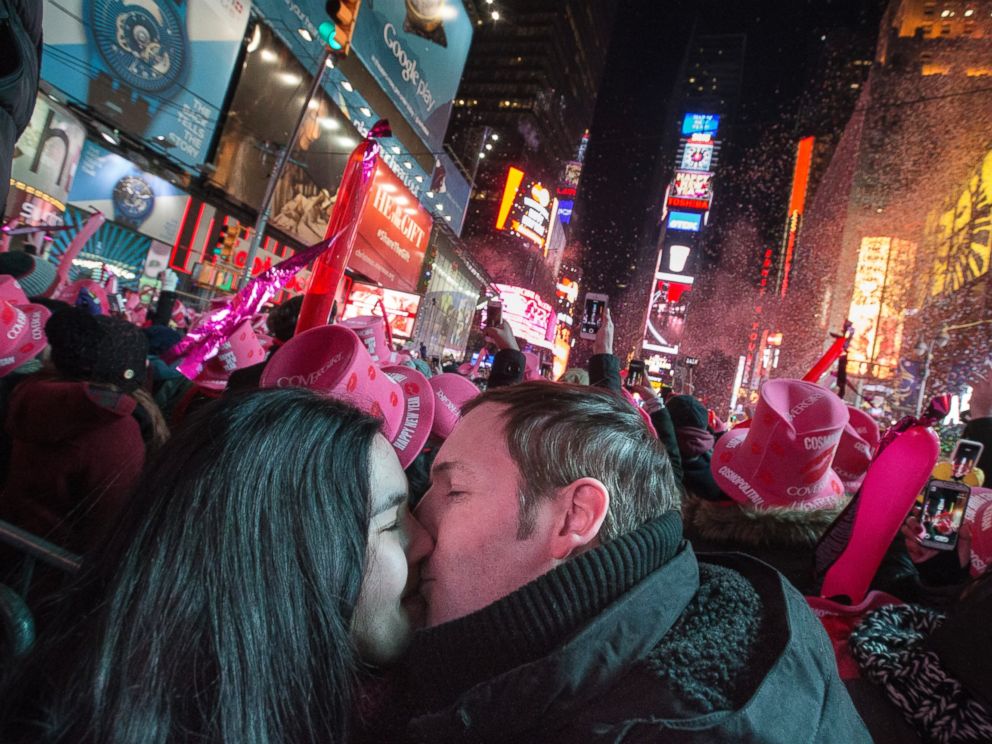 "Best day of my life apart from the day we got married," Christopher Crawford told ABC News station WABC. He and his wife Chelsea traveled to New York from Paisley, Scotland, and kissed when the clock struck midnight.
"There are no words for it," said Chelsea Crawford. "It's fantastic."
Fireworks exploded over the Strip in Las Vegas.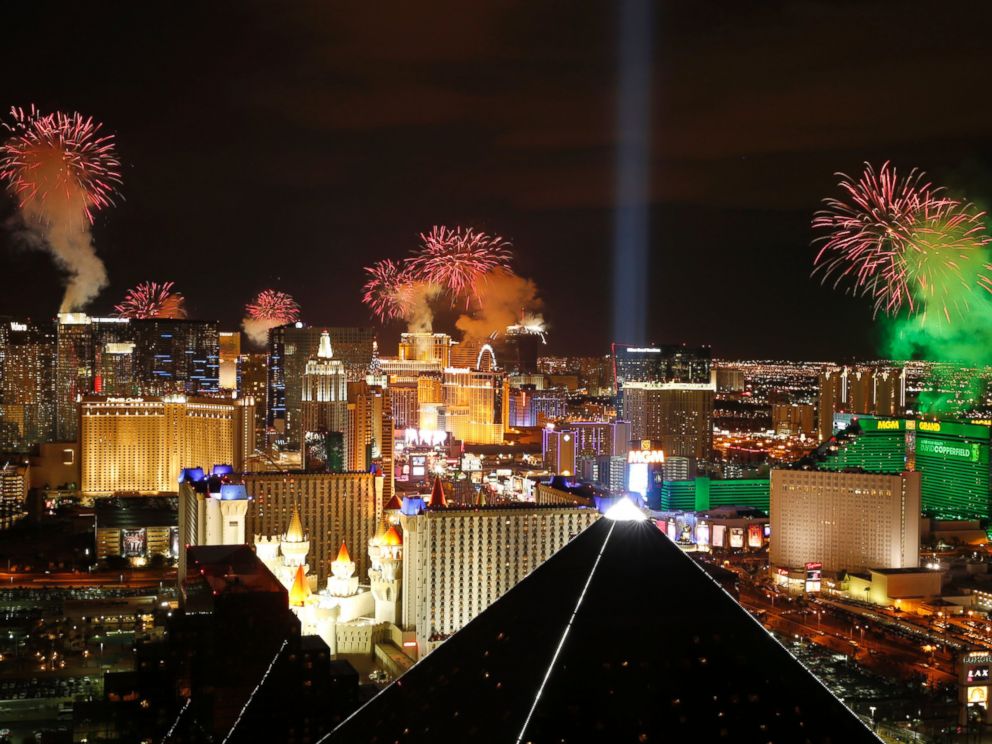 In Toronto, revelers packed Nathan Phillips Square.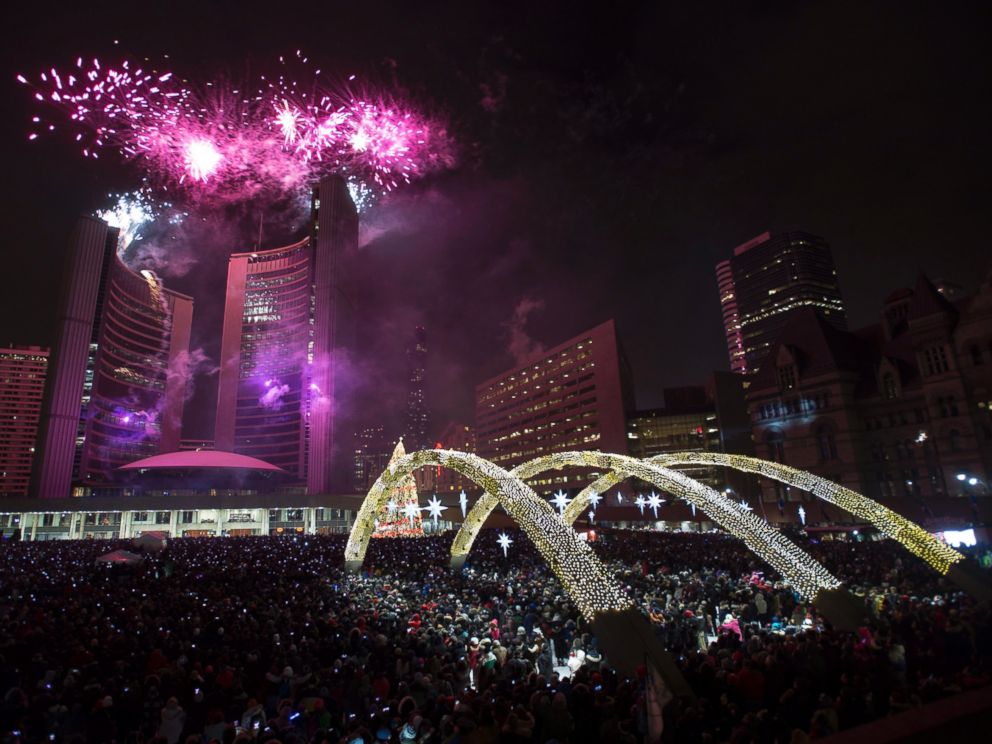 Thousands gathered in Copacabana beach in Rio de Janeiro.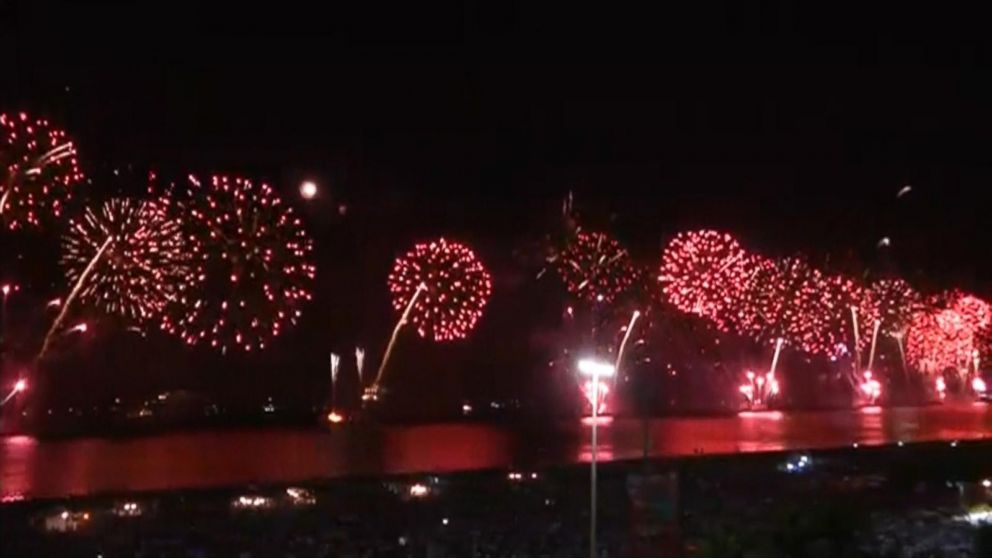 Fireworks lit up London, Paris, Moscow, and Istanbul.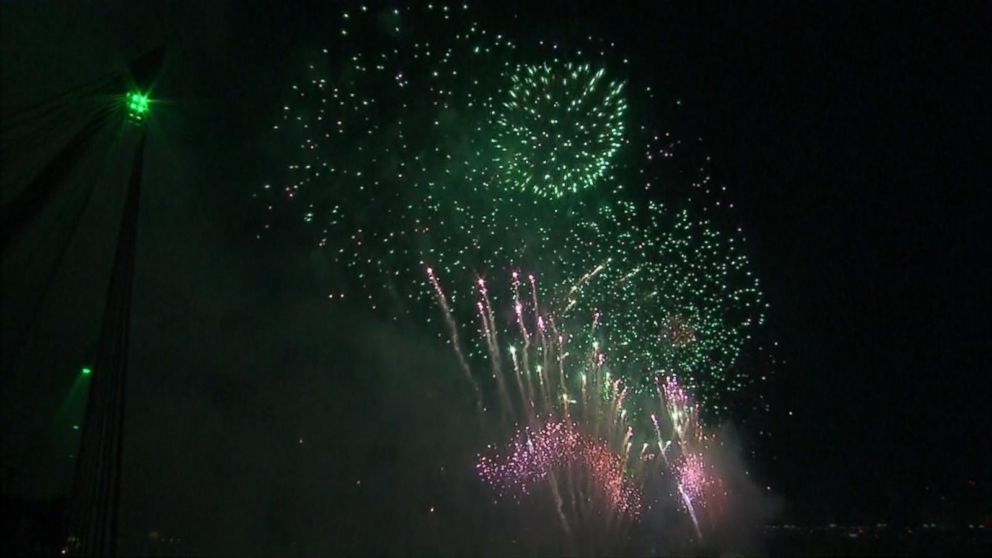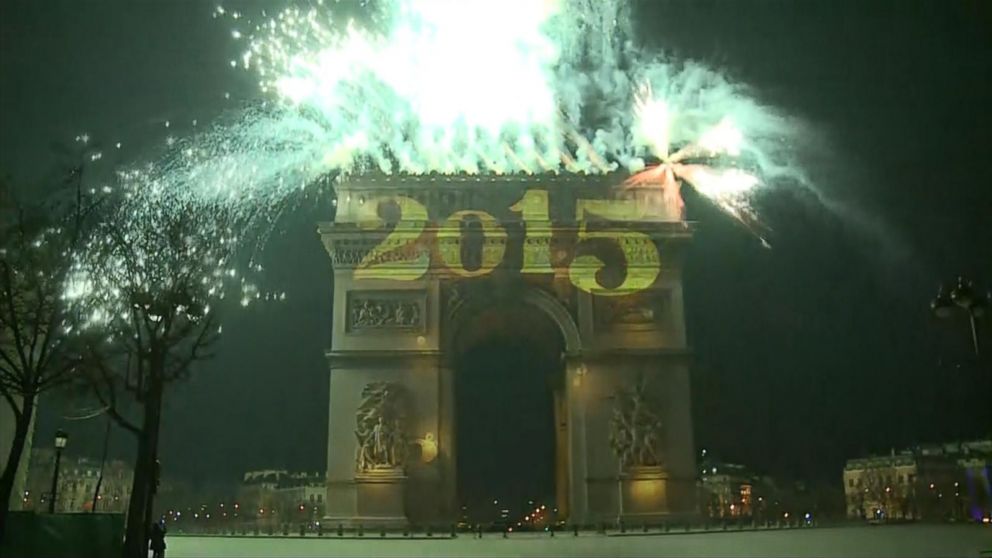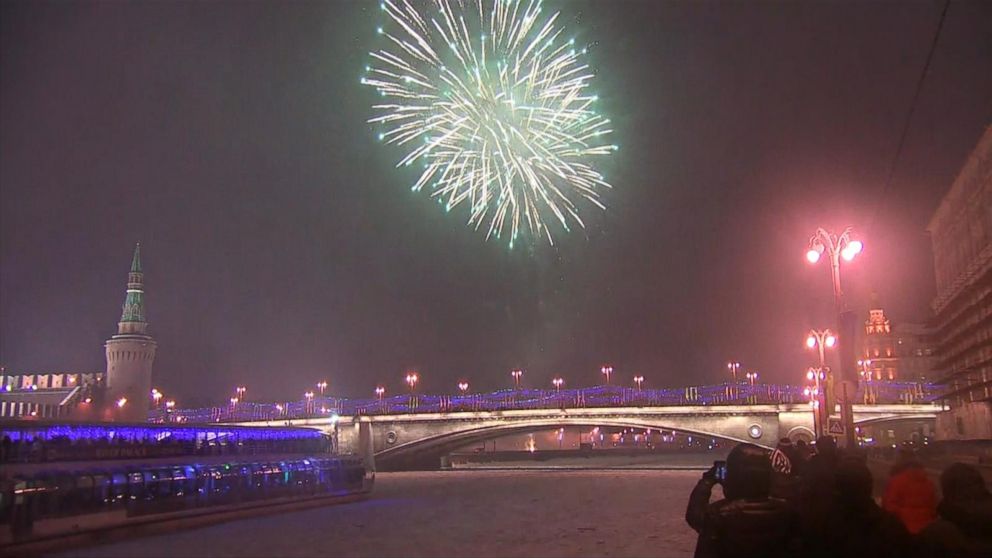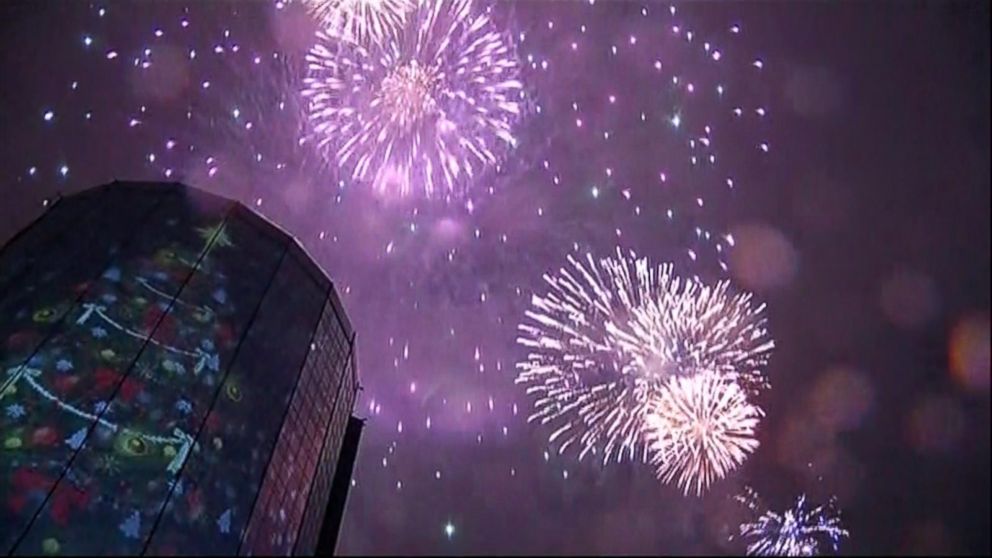 Berlin's light show and fireworks focused on Brandenburg Gate, and were accompanied by Welsh opera singer Katherine Jenkins.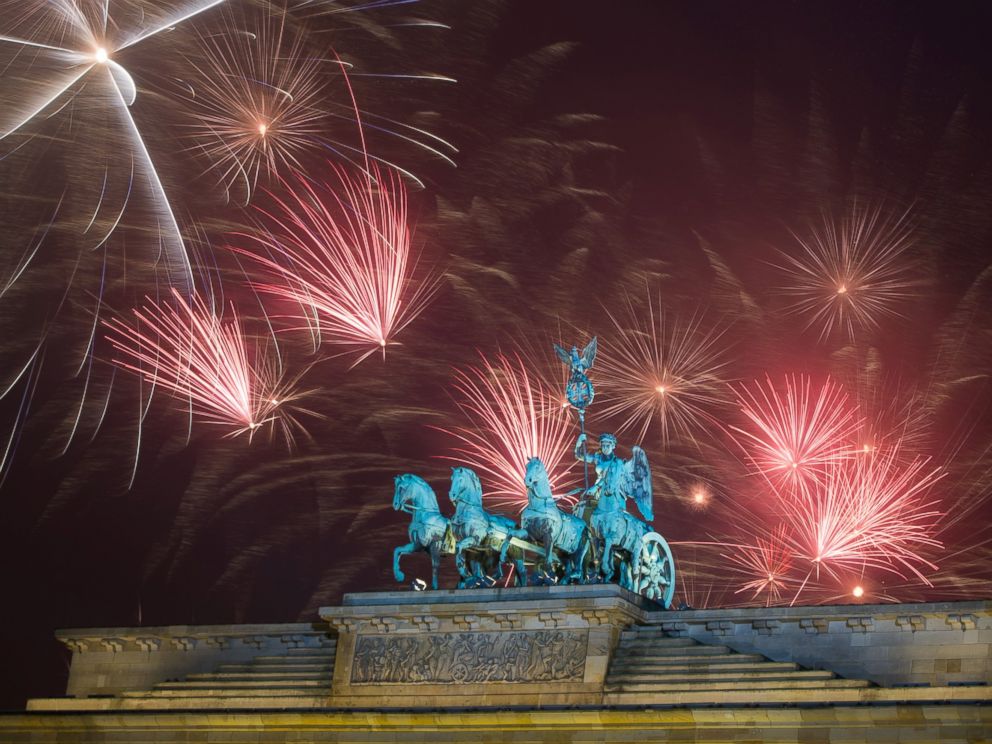 The spectacular display in Dubai focused on the 2,722-foot Burj Khalifa, the tallest building in the world, with more than 70,000 LED panels reaching nearly a half a mile into the sky.
Of course, in a city that last year set the Guinness World Record for world's largest firework display, there were plenty of pyrotechnics, too.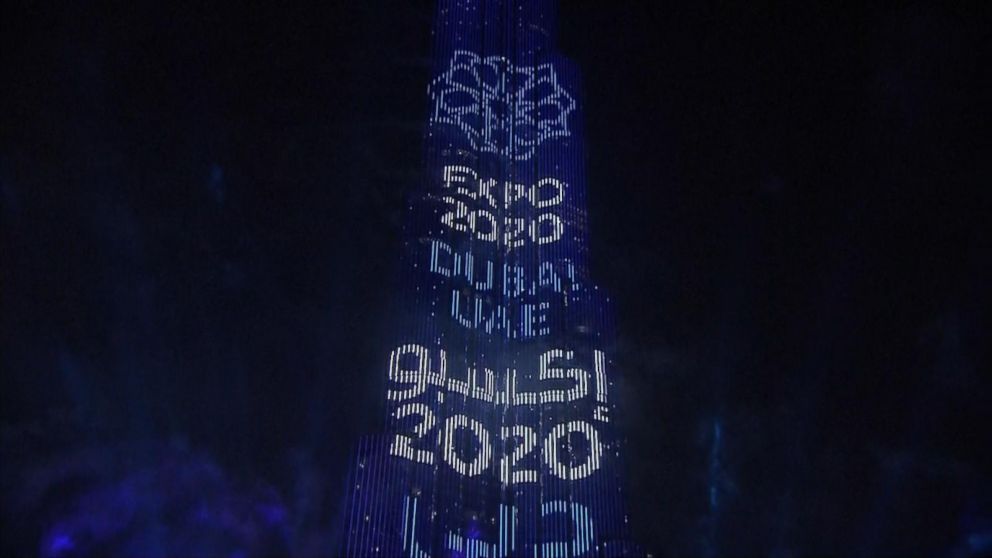 Even the hermit nation of North Korea got in on the action.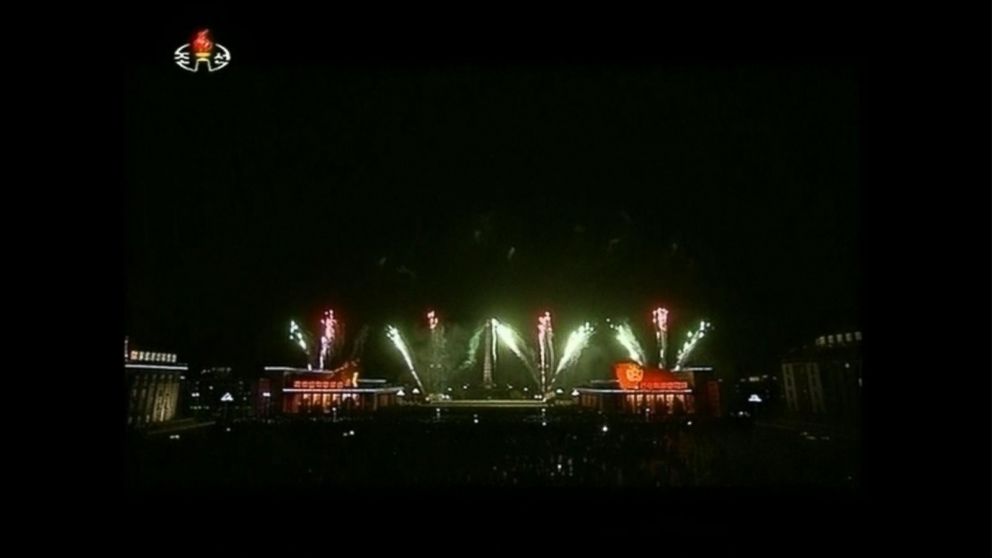 Hong Kong, Taiwan, Sydney, and New Zealand got early starts.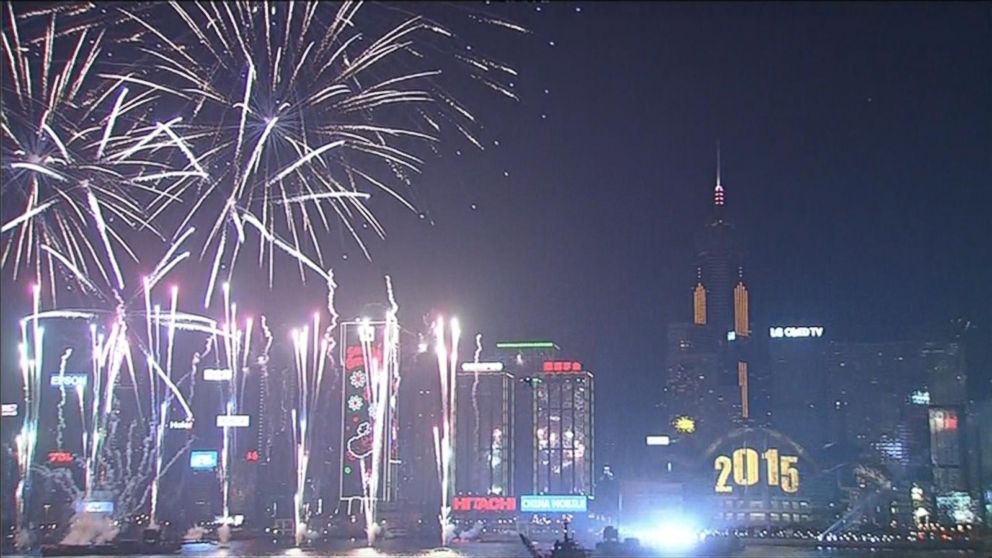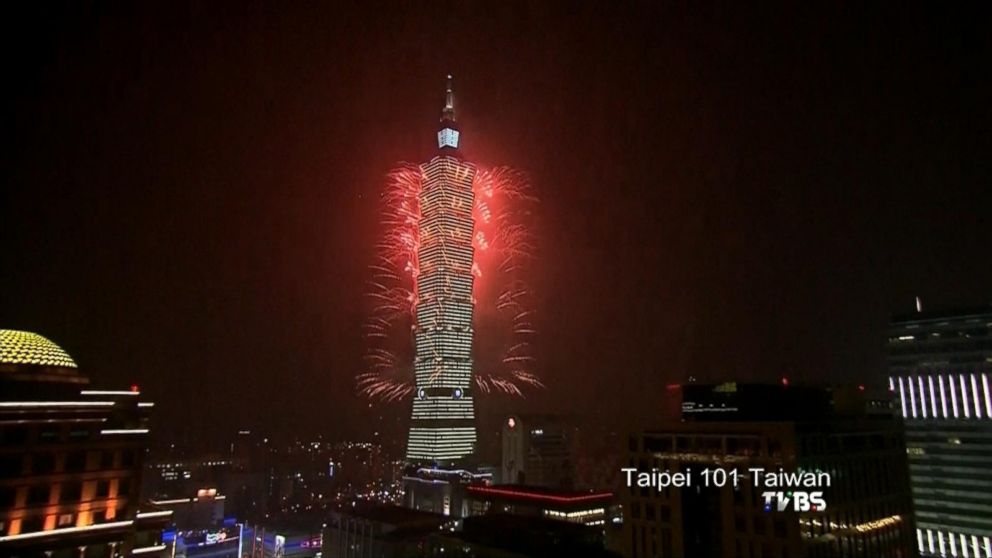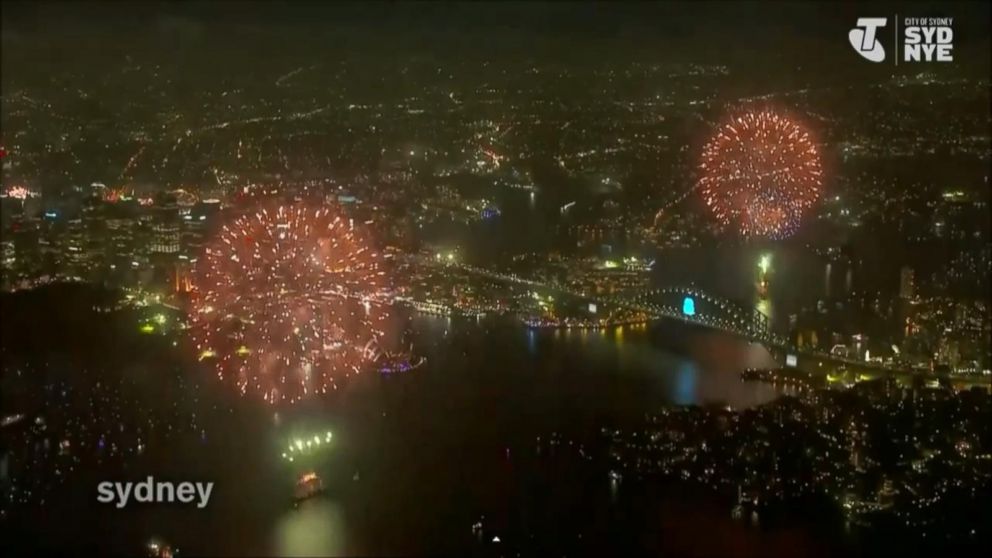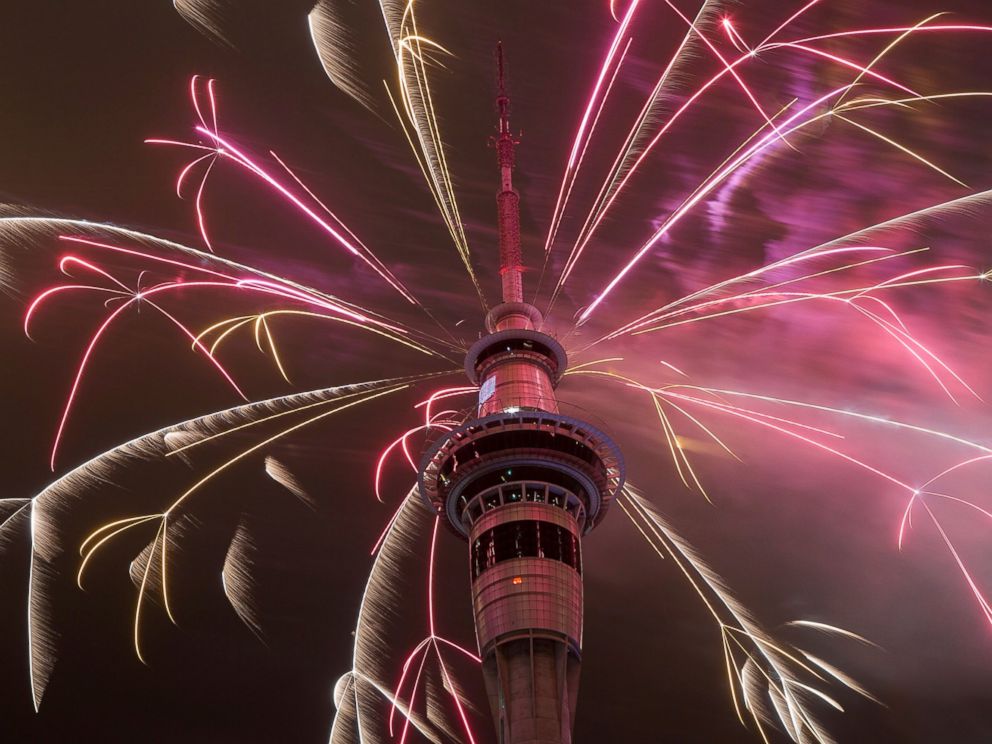 ABC News' Michael S. James and Linzie Janis contributed to this report.