After more than 90 days of being separated, the retired British couple who are being held in Somalia by pirates have been reunited temporarily, according to Sky News.
But Paul and Rachel Chandler remain in captivity and have said they are being treated "cruelly." They are begging for help urgently, according to an AFP reporter who interviewed the couple.
"Please help us, we have nobody to help us," 60 year-old Paul Chandler said in a video taken by the reporter. " We have been in captivity for 98 days and we are not in good condition."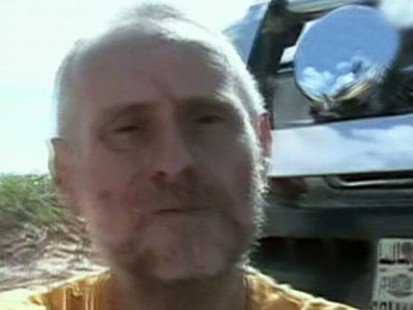 But that help, at least in terms of ransom money, will not come from the British government who say that they are monitoring the situation closely but will not negotiate or pay a ransom for the Chandler's freedom.
Pirates allegedly involved with the incident have demanded a ransom payment of $7 million for the couple's release. British authorities say won't negotiate with pirates. Last week British Foreign Secretary David Miliband defended his government's handling of the case, after Paul Chandler gave a phone interview to ITV news saying that the couple will be killed soon if ransom demands are not met.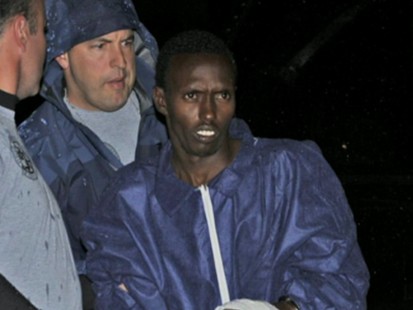 "Our position is absolutely clear. The British government never makes substantive concessions to hostage-takers, including in respect of ransom payments, and we always advise people of that," Miliband told reporters.
The Chandlers were kidnapped last October while sailing towards Tanzania after leaving the Seychelles islands in East Africa. The area is known for piracy, and the Chandlers reportedly told relatives that they had delayed leaving the Seychelles for a few days because of pirate activity.
A local Somali surgeon was allowed to visit the couple, who are being held in separate locations. Rachel Chandler, 56, said that they were being treated poorly. The doctor, Abdi Mohamed Helmi, "Hangul" told AFP that her health was failing.
"She is sick, she is very anxious," he said. "She suffers from insomnia."
Kidnapping of Private Citizens is Rare
It is rare that a private yacht or boat is hijacked; most cases are of commercial vessels. The fact that the Chandlers are private citizens without corporate backing poses a challenge, says Roger Middleton, a piracy expert from the British think tank Chatham House.
"They're really unlucky," Middleton tells ABC News. "Most people who are captured in these cases are working for a company which has millions of dollars in insurance to get them out. It's really why they're in such a difficult position. In most piracy cases the government's involved because it's still a security issue, but ultimately it's a commercial interest. [Governments] don't pay ransom."
Britain is not the only country with a policy against paying ransom to hostage takers. Freelance Canadian journalist Amanda Lindhout and her photographer spent a year in captivity in Mogadishu, finally being freed last November. Her family privately raised several hundred thousand dollars in ransom money. Canadian government officials expressed their delight at her eventual release, but reiterated that the government will not negotiate or pay ransom for a citizen's freedom. The United States also has a no-ransom policy.
Lindhout has reportedly said that her kidnappers would give her a script to follow when calling her mother to ask for ransom money. When that didn't work, she was forced to call Canadian media outlets in the hope that her public pleas would pressure the Canadian government to pay.
It's a similar pattern to the Chandler's situation. The couple has given several interviews while in captivity, each sounding more desperate than the last. The media access is likely a tactical move on the part of the pirates, says Middleton.
"In this case...the pirates are in a much more difficult situation, they don't have a company to bargain with. I think they realize that." he says. "If you think about it from the pirates' perspective, allowing media access benefits them."