Soldiers flooded the streets of Thailand as the country has come under martial law this week following growing unrest and political protests.
Here's five facts to know about what's happening and what it's like for the Thai people under the rule of the army.
1). The Army Stepped in to Restore Peace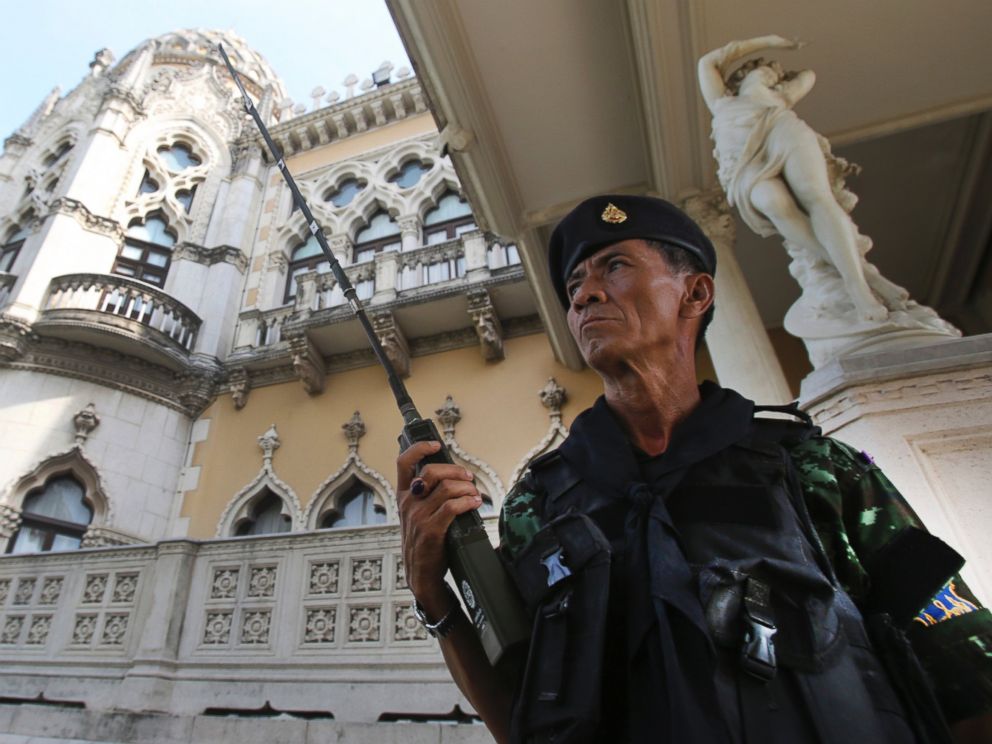 Thailand's military said this week that it was intervening in the deeply divisive politics of the country after months of protests resulted in three people being killed last week during a grenade attack at an anti-government site. Gun-mounted jeeps and soldiers took to the streets and declared martial law but did not stage a coup, leaving the country's government intact.
2). What are the political protests about?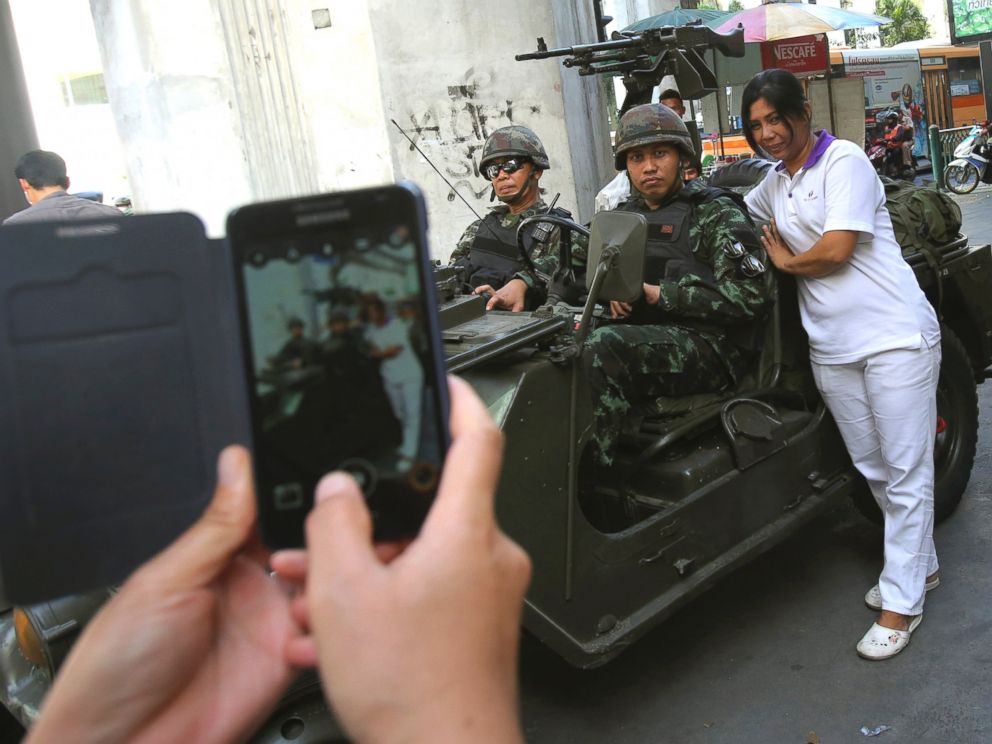 Two factions have been protesting for months in Thailand over the country's government. Anti-government protesters in the capital of Bangkok demonstrated against Prime Minister Yingluck Shinawatra, until she was finally ousted by a court earlier this month. Pro-government protesters supported Shinawatra.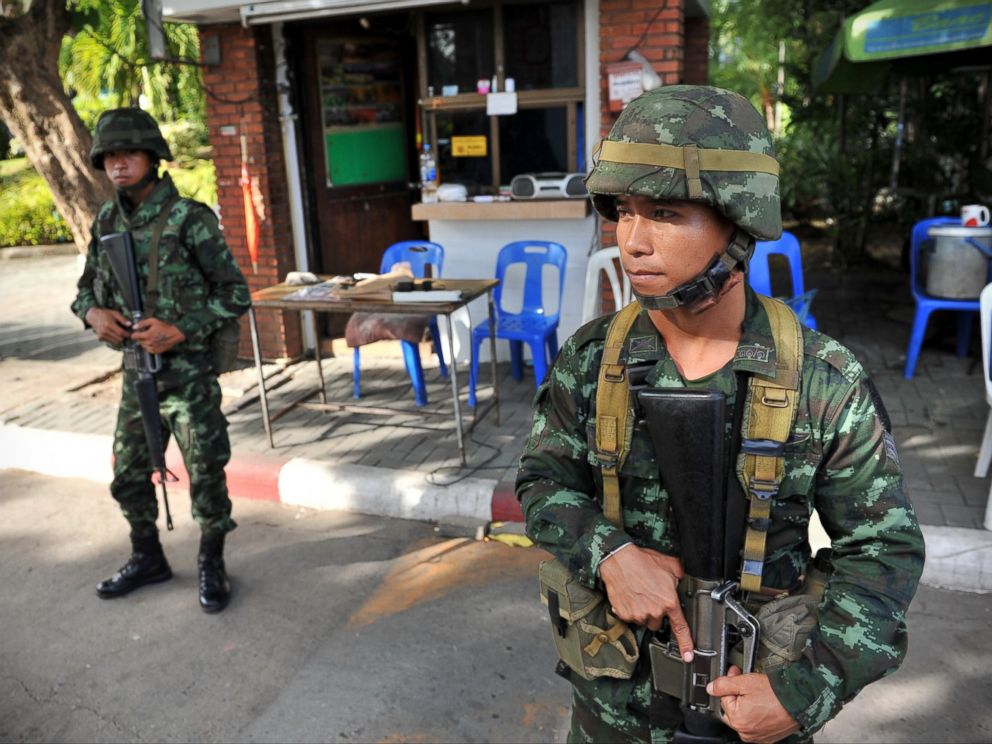 After Shinawatra was ousted, Acting Prime Minister Niwattumron Boonsongpaisan took over. The anti-government group wanted an unelected council to take over and pick a new leader, while pro-government supporters wanted elections.
3). Is it dangerous there?
The martial law has been implemented peacefully so far, with Thai residents taking selfies with soldiers and going about their daily lives. The army's actions over the next few days could determine what happens to Thailand in the future and could lead to further unrest. The army's general,Prayuth Chan-Ocha, said he wanted to "bring back peace" and martial law would last until "there is stability."
4.) What will happen next?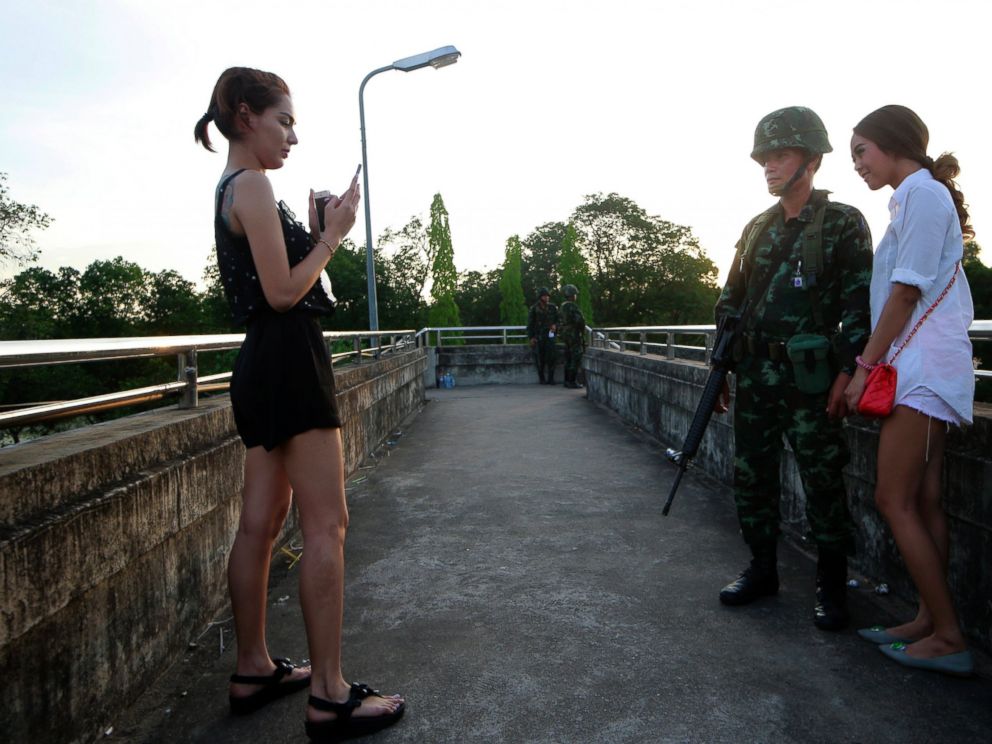 Acting Prime Minister Niwattumron Boonsongpaisan called for elections to be held Aug. 3 so that the country can elect a new leader. The army said it will continue to allow protesters to demonstrate, but only if they remain peaceful.
5.) The World is Watching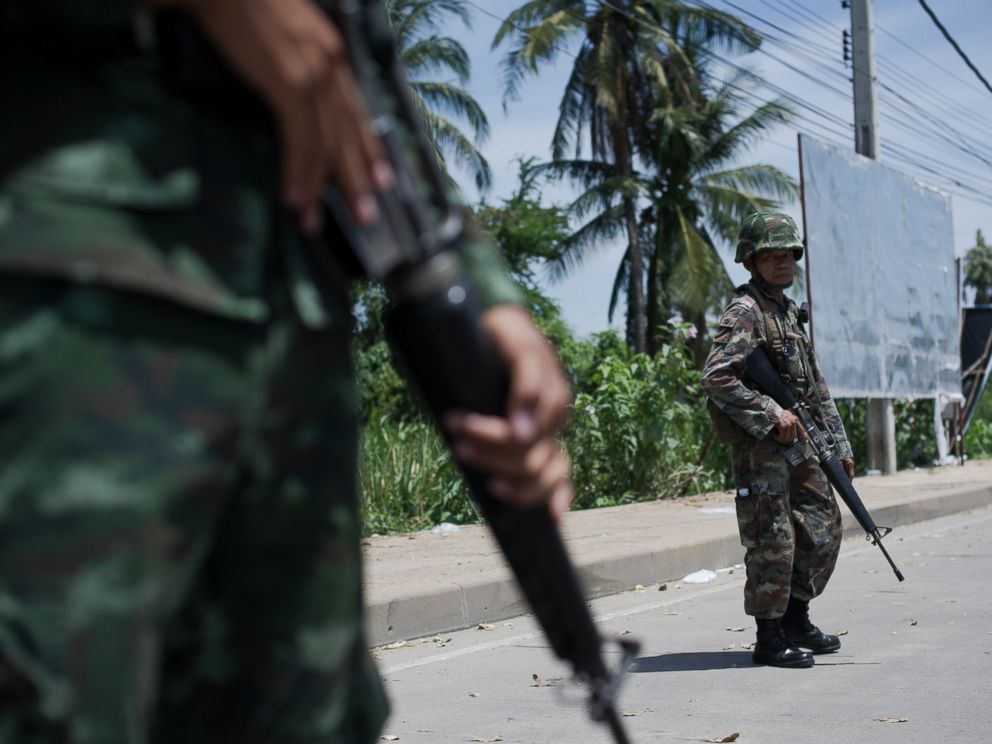 The Human Rights Watch called the Army's actions a "de facto coup" while the U.S. State Department said it expects the army to ensure that this is a temporary, peacekeeping action.
The Associated Press contributed to this report.