He is to meet about 6,000 children Friday and answer questions at the Asian Youth Day event in Solmoe, 64 miles south of Seoul.
The main reason for his visit is the beatification of 124 martyrs on Saturday at the heart of Seoul city, Gwanghwamun.
More than 5.4 million, or 11 percent of the Korean population is Catholic, growing at a dynamic pace, especially after Saint John Paul II travelled here twice in 1984 and 1989. The Christian faith "was born in a very particular way" in South Korea, with residents researching the Christian faith and visiting China to meet with missionaries there, according to Father Federico Lombardi, spokesman for the Vatican. The early Christians were persecuted and thousands of missionaries suffered death, martyrdom.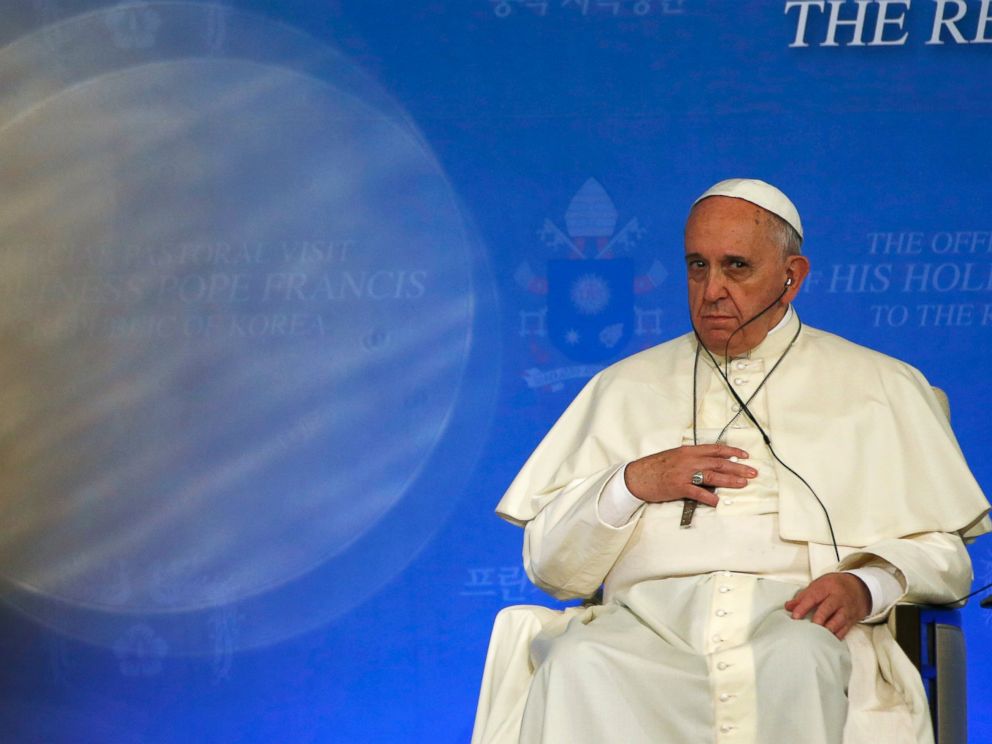 On a broader scope, Asia as a whole offers the Vatican potential for growth and influence. Roughly 60 percent of world population resides in Asia, but it is home to only 12 percent of the world's Catholics.
Catholicism, especially in China, has been growing dramatically in recent years. Official count stands at 9 to 10 million registered with the state-run Chinese Patriotic Catholic Association that refuses to acknowledge the Vatican.
"That number is largely misrepresented because it does not reflect the underground church that grew steadily over many years," Jensen said.
On his way to Seoul passing through Chinese airspace, the pope sent a goodwill telegram message to China in accordance with tradition as all popes do as they fly over countries.
"I extend best wishes to your Excellency and your fellow citizens and I invoke the divine blessing of peace and well-being upon the nation," he said in a written message to President Xi Jinping.
Beijing had refused to allow Pope John Paul II to fly over its airspace in previous visits.
Pope Francis' message on the trip will also be directed at North Korea, where religious freedom is virtually nonexistent. Pyongyang had declined Seoul's invitation for its state-run church members to attend a papal mass for peace and reconciliation on the Korean peninsula scheduled on Monday in Seoul's Myondong cathedral, the symbolic church of the Korean catholic community.
ABC News' Jieun Lee in Seoul contributed to this report.