At the same time that the attacks were taking place, Central Station also was in a dispute with the building owners over its lease agreement, which was originally arranged with a former landlord. According to the outlet Queer Russia, the current landlord claimed the club vacated the premises because of a Moscow Arbitration Court resolution. The landlord did not respond to "Nightline's" requests for comment.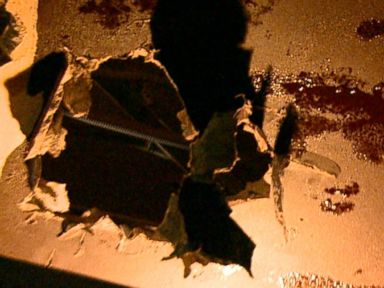 Whether the final swipe to terminate the club was such a mandate or pure exhaustion from unchecked harassment makes little difference to the many performers who saw Central Station as a symbolic refuge and a home worth fighting for in a country where their rights have become arguably restricted.
"If the government is against gays, how can gays get the government's help?" asked Arkady Gyngazov, who was one of the first staff members to flee the country when the attacks began. "They're allowed to do with gays whatever they want in Russia."
Gyngazov now lives in Washington D.C., and is seeking asylum.
"A bad sign was sent when the anti-gay law was passed," he said. "The fact that the club finally closed shows us that people are powerless."
But not everyone is giving up on gay life in Russia. The owners have found a new location for a brand new club, according to members of the management, which they hope will open for business this coming summer.
"Most of the staff is eagerly waiting for this moment!" said Moskalets.
When asked if there were fears that the harassment could follow club-goers to the new venue, one manager simply said, "I try not to think about it."