The billions distributed to the states sparked a divide among Republican governors -- with potential repercussions for the 2012 field.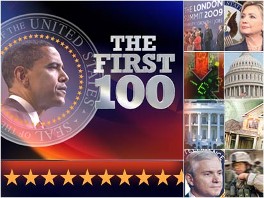 On one side stood South Carolina's Mark Sanford, Louisiana's Bobby Jindal, Alaska's Sarah Palin and Texas' Rick Perry, who refused portions of federal stimulus dollars based on the argument that they didn't want to grow state government spending.
Other Republican governors -- including Utah's Jon Huntsman, Florida's Charlie Crist and California's Arnold Schwarzenegger -- said they'd take federal money that would help their states close gaping budget holes.
No. 10: Chairman Steele
Michael Steele's election as chairman of the Republican National Committee -- coming barely a week after Obama's inauguration -- gave the GOP its own first to rally behind: an African-American chairman to serve as one of the most prominent counterweights to an African-American president.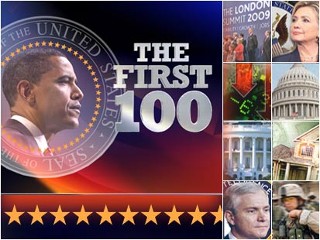 Yet Steele spent his first weeks as chairman in a constant PR struggle, with his quick-witted style drawing him the wrong kind of headlines, as the party infrastructure that grew robust under President Bush withered without strong RNC leadership.
Steele has grown quiet in recent weeks -- and the RNC, a potentially powerful instrument for messaging, organizing and fundraising -- still hasn't found its place in the Obama era.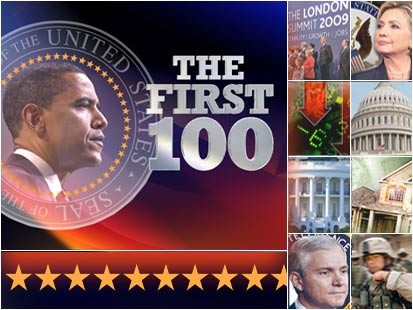 No. 11: Ghosts of Campaign Past.
His days of running for president behind him, few expected Sen. John McCain, R-Ariz., to play a major role in shaping the party's future.
But he and his inner circle have stayed in the news. His 24-year-old daughter, Meghan, has emerged as something of a voice for younger Republicans, recently offering blunt advice to Karl Rove and Dick Cheney to "go away."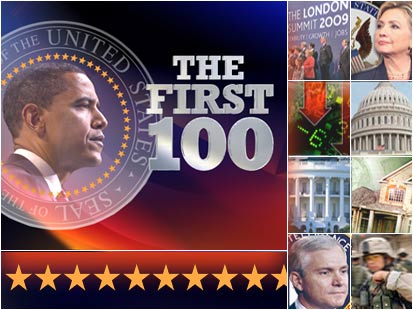 Steve Schmidt, who ran McCain's campaign, has been particularly outspoken about mistakes made in 2008. Plus, with the party struggling to adjust to the new reality of gay marriage's spread, Schmidt is calling for the GOP to drop its opposition to same-sex marriage altogether -- not a likely prospect, but an intriguing contribution to the political pot.
Sarah Palin hasn't exactly gone away quietly, either. Then there's McCain himself, "mavericky" as always in the Senate -- leading a small band of allies into fights that have sometimes pitted him against his own party's leadership.