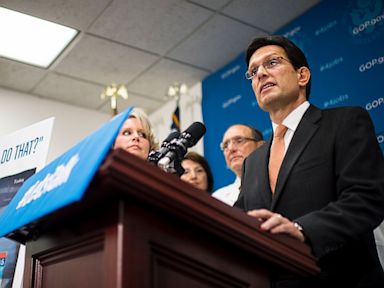 White Coats
The National Institutes of Health, along with much of the government, can't continue to fully operate during a shutdown. To illustrate the fact that some cancer patients might not be able to get treatment, House Republicans brought NIH researchers, complete with their unmistakable white coats, with them to a news conference on the Hill this week. Republicans want to pass a bill that funds parts of the government –including NIH—while leaving other parts of the government shut down. Democrats have rejected all of those piecemeal funding proposals.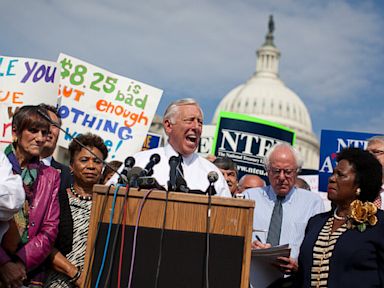 Furloughed Workers in the Spotlight
Not to be outdone, Senate Democrats corralled a slew of furloughed workers to be the backdrop for a press conference aimed at blaming Republicans for the government shutdown. One by one, they
told their stories
of being without work and pay until Congress did its job and approved a budget.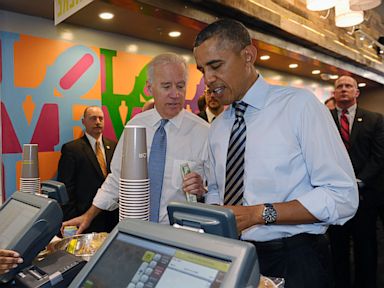 Hoagie Messaging
President Obama jumped into the publicity game on Friday by taking a walk with Vice President Biden to a
nearby sandwich shop
. The shop is one of many in the city offering a 10 percent discount to furloughed employees. It also happens to be a favorite of the president's. Obama also chose the locale as the venue for some additional comments on the standoff, telling Republicans "this shutdown could be over today."