Yordano Ventura has quickly established himself among baseball's most notorious instigators.
The Royals pitcher fielded a grounder during the seventh inning of Thursday's 3-2 win against the White Sox and exchanged words with outfielder Adam Eaton as he threw the ball to first.
Eaton had to be restrained.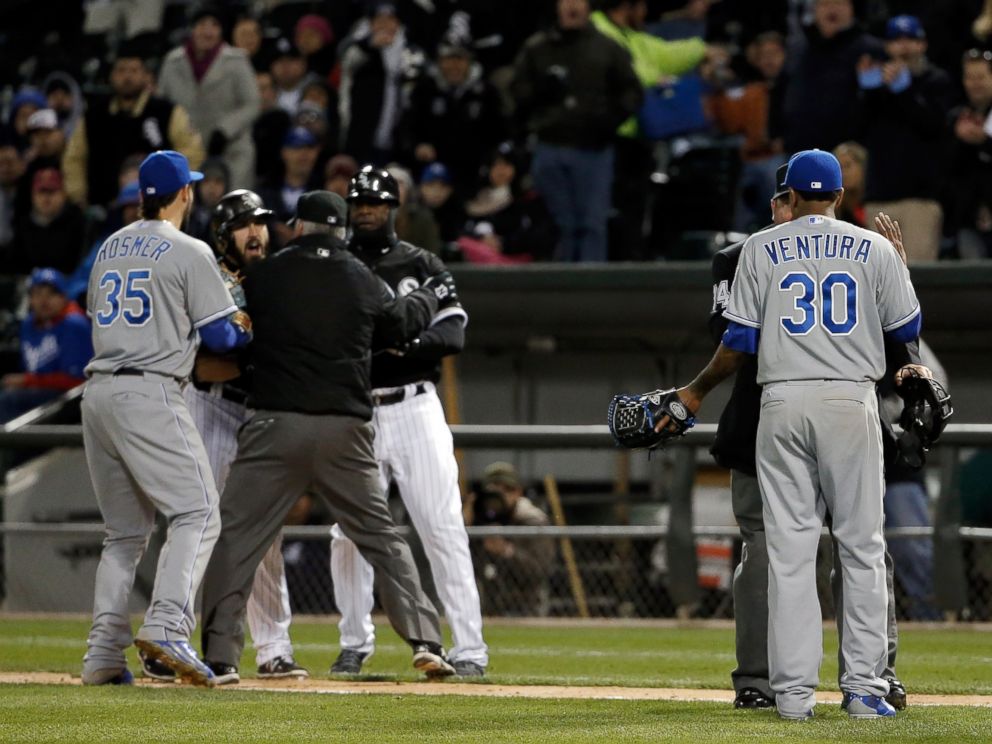 And then the benches cleared, with players from both teams exchanging punches and shoving each other.
Ventura and four others were ejected: Chris Sale, Jeff Samardzija, Edinson Volquez and Lorenzo Cain.
The play was the culmination of tensions that seemed to rise during the game and carry over from their season-opening series earlier this month when the teams combined to hit six batters. In the bottom of the fourth, Ventura hit Jose Abreu. In the top of the fifth, Sale hit Mike Moustakas.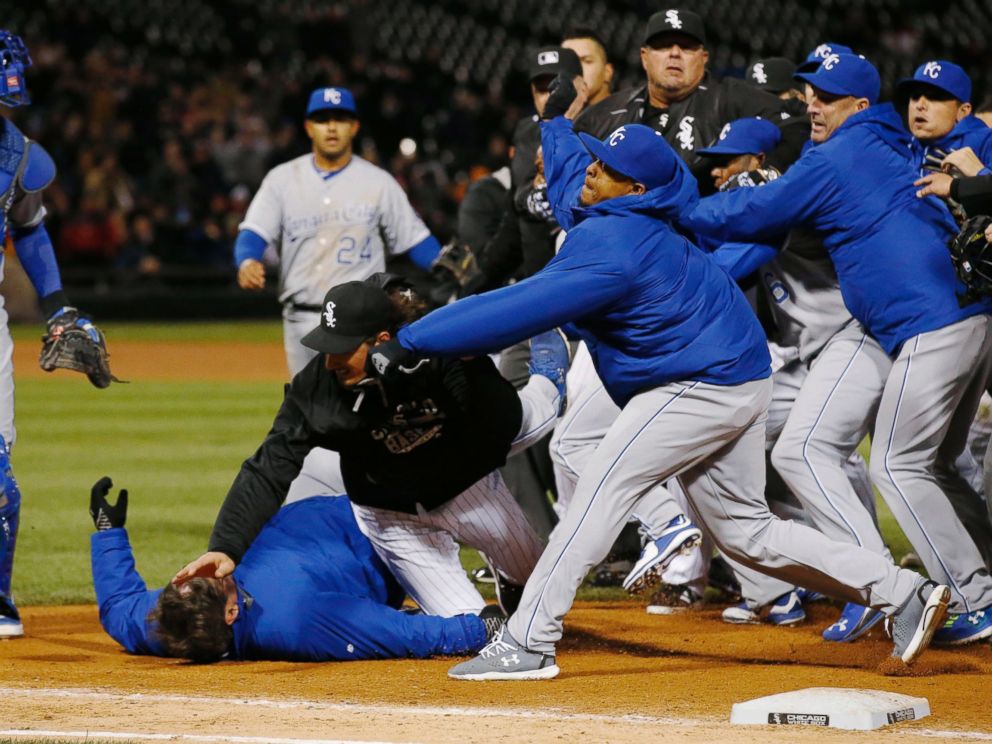 Ventura was also thrown out in his previous start Saturday, when he allowed a three-run home run to Oakland's Josh Reddick, then hit Brett Lawrie. Earlier in the season, Ventura had a confrontation with Angels outfielder Mike Trout.
Ventura, 23, is in his second full season. He won 14 games for Kansas City in 2014 but found his greatest success on the biggest stage, pitching a gem in Game Six of the World Series, when he held the Giants scoreless in seven innings pitched.
As Ventura has found himself in his recent blowups, his Royals teammates have shown support, building a reputation as a scrappy, rough-and-tumble team. The defending American League champs are also showing strength on the field at 12-4, the league's best record.
The Associated Press contributed to this report.