Los Angeles musician Nathan Smith believes a 19th century Spanish galleon laden with gold and silver is buried on a ranch in south Texas. He is convinced he found its location using Google Earth.
The only problem now? If the ship does exist, it is buried on private property.
The family that owns the land doesn't want anyone digging up their property for a ship no one has proved even exists.
Citing Maritime Law, on Land
"It has been my experience, more times than not, a legend like this, there is some basis of truth," Smith said. "Because it has been around long enough that they have named it Barkentine Creek. That alone makes me think that there was, or is, something buried out there."
A barkentine is a kind of sailing ship.
Smith has brought the landowners to federal court in a case titled Smith vs. Abandoned Ship, and has argued he has the right under maritime law to dig up a ranch he doesn't own looking for a ship no one is sure exists.
Lost City of Atlantis?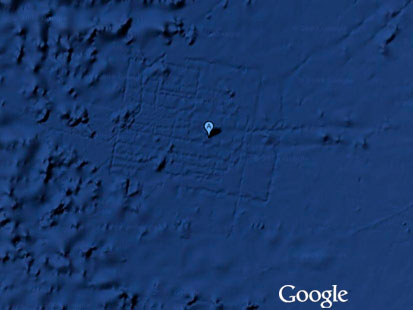 Using the latest version of Google Earth, which allows users to peer under the sea, a British engineer believed he spotted the lost city of Atlantis off the coast of Africa, about 600 miles from the Canary Islands.
The image on Google Earth appears to show a grid-like pattern, which some have said resembles a planned city.
The ancient city was first mentioned by the Greek philosopher Plato, and legend holds it sank into the sea. The exact location of the city, and whether such a place even existed, has obsessed treasure hunters for centuries.
Google, however, had a much less exciting explanation for the undersea pattern.
blog comments powered by

Alessandra Tarantino/AP Photo

Meteorologist Patrick Crawford KCEN/Facebook