Facebook cynics, get ready to celebrate.
Even though news spread this week that a fake "dislike" button on the social networking site is a scam, one start-up actually offers a Web browser plug-in that installs a legitimate "dislike" button on Facebook.
The Official DisLike Button, created by FaceMod Inc., is an extension that can be added to FireFox, Chrome and Internet Explorer Web browsers (Opera and Safari options are on the way). Once downloaded, the program places a "dislike" button right next to the "like" button in Facebook.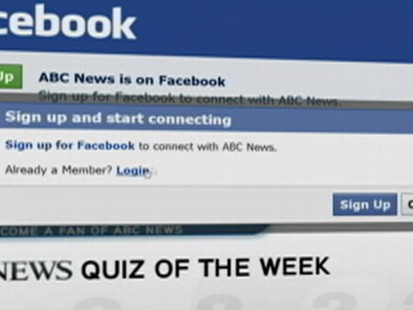 "For those who are wondering, the Dislike Button is not for the haters! It was made to be the 'yang' to facebook's 'yin,'" the site says.
"We're trying to bring democracy to the Internet," Ron Sharpp, the company's CEO, told ABCNews.com. "We're trying to give people what they're looking for in websites even if that doesn't exist."
If your friend is sick and you want to be supportive or you just want to temper the cheery tone of the "like"-only site, you now have the option to hit "dislike."
Program Lets Others With Browser Plug-In See What You Dislike
The only catch is that friends won't be able to see what you've "disliked" unless they also have downloaded the plug-in.
Sharpp said he had an idea last year for technology that would modify websites, such as Facebook (hence the name of the company, FaceMod). When he came across a Facebook petition asking for a "dislike" button, he knew exactly where to start.
The company started offering a plug-in that would work with several browsers earlier this year and now has about 700,000 users, Sharpp said. Eventually, the company hopes to expand to other websites, he said.
This week, FaceMod had an extra notice on its website alerting users that its dislike button is not affiliated with the scam trying to snare Facebook members.
The "dislike" button scam has been good and bad for the company, Sharpp said.
"People are starting to discover that we are out there, but there's also the negative ramification of people who aren't understanding," he said.
Security Firm Warns of 'Dislike' Button Scam on Facebook
Graham Cluley, a senior technology consultant with the security firm Sophos, said in a blog post Monday that a fake "dislike" button was going viral on Facebook.
"This latest scam ... tempts you with the offer of a "dislike" button (as opposed to the normal "like" button) so you can express your opinions on other users' posts, links and uploads," he said.
Once downloaded, the rogue application accesses your profile and then spreads by sending spam messages to friends listed in your account.
Facebook's management soon said it was working to block and remove the malicious program.
In July, Facebook CEO Mark Zuckerberg told ABC News that they would "definitely think about" a "dislike" button.
"People definitely seem to want it," Zuckerberg said in an interview with Diane Sawyer.
When asked about it by ABC News Tuesday, Facebook declined to comment on the possibility of a "dislike" button.
But it seems that the demand for a "dislike" button is there.
The "Dislike Button" Facebook page has attracted more than 3 million people with the tag line, "LETS [sic] GET IT."
The page apparently started in 2009 as a petition to create a "Do Not Like" button.
"So alot of us have recently adapted to the, yet again, 'new' facebook," the original petition page said. "We have used all sorts of features and, amongst the newest, we have been introduced to a 'Like' button. So if we can Like things, how come we can't NOT LIKE things? This group was created to let facebook know that it still has work to do!"