Desktop users may be rejoicing the return of the Windows start button, but people who use Microsoft tablets may not be so lucky. Surface tablets running the RT version of Windows 8 encountered an error that refused to let it boot up completely.
Microsoft acknowledged the problems both on its forums and through an official statement. In addition to the company working on a solution, the RT upgrade has also been removed from Microsoft stores.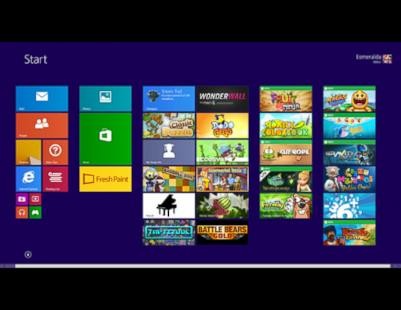 "Less than one out of every 1,000 Surface RT customers have been impacted, [but] improving their experience as quickly as possible is our number one priority," said Microsoft in the statement. "We have made
recovery media available for download
along with actionable guidance for affected customers." Microsoft did not comment on when the upgrade would be made available.
Scott Williams, author of the blog "Annoying Stuff I Figured Out (Or Am Trying To)," also came up with a method to make the broken tablets functional again. Both his and Microsoft's solutions require a USB drive.
Unlike Microsoft's method, which requires a working RT Surface tablet, Williams' method can work with any computer running any version of Windows from the over-decade-old Windows XP and onwards. He cautioned that his method might be a little tricky for new computer users and that it is very time intensive. "Feel free to find something else to do for a while," he writes. "It's probably time to wash the dishes or mow the lawn or something anyway."
The newest versions of the Microsoft Surface, available for purchase on Tuesday, already come equipped with the latest Windows upgrade. In addition, both the tablets and their add-on physical keyboard will be thinner, as well as having a longer battery life.