A pregnant woman disappears. Police suspect foul play. Soon, the national media spotlight focuses on the small city of Canton, Ohio, as reporters, lights and camera crews descend on the town.
Some deaths, like the recent murder of 26-year-old Jessie Davis in Canton, seem to hold the nation transfixed.
Police now say Davis, who was nine months pregnant, was murdered June 14. Like that of Laci Peterson, Davis' case has become the stuff of talk show fodder and 24-hour-cable news alerts. About 750 people attended her funeral this weekend.
It's not always like that. Last year, there were more than 16,000 homicides in the United States. That's an average of about 45 people killed every day, nearly one every half hour.
Most of their deaths -- and lives -- go little noticed beyond a small group of bereaved friends and family, or perhaps a brief mention in the local paper.
June 14, 2007, was no different.
On that day, at least 19 people were murdered across the country, from Florida to Washington State. They ranged in age, profession, and location -- from nine-month-old infants to 60-year-old grandmothers, in small towns and big cities. They were newspaper carriers, a dance student who dreamed of making it big, devoted mothers and husbands. Four parents killed their children that day.
Here are some of their stories.
Jennifer Nielsen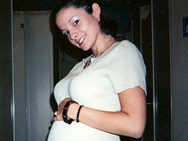 Though she was eight months pregnant, Jennifer Nielsen woke up every morning around midnight to deliver newspapers for USA Today.
She didn't need the money, but the 22-year-old wanted to contribute to her growing family and enjoyed the quiet of the early morning hours, her father, Kevin Blaine, said. Nielsen, who went by "Jenna," made it back from work each morning in time to spend the day with her two young children.
On June 14, she never came home.
The police found her body behind a convenience store in the pre-dawn hours. She'd been stabbed repeatedly, in what police are calling a random act of violence. A suspect has not been named in her death.
Since then, Nielsen's family has been devastated by the loss of an outgoing, funny woman -- the perennial center of attention who, her father said, loved to dance, play the piano and take care of her kids.
"She adored her children. That was her life. She loved being a mother," Blaine said.
"She was one of those people that everybody wants to know. She made everybody happy."
"Somebody had to come and take that all away from us."
Nielsen moved to the Raleigh area from Utah in August so her husband, Tim, could start a new job. They had two children, ages 3 and 11 months.
She was due to deliver her third child on July 8. He would have been named Ethen.
Find more information at Justice4Jenna.org
Ralph Romero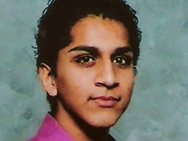 All Ralph Romero wanted was to dance.
The University of Arizona fine arts student spent last summer with the American Ballet Theater in New York, and dreamed of one day returning to the city as a professional dancer.
"Dancing just came natural to him," said his grandfather, Ramon. "He would float like a butterfly."
Those dreams were cut short on June 14, when Romero was found dead on the floor of a friend's apartment in Tucson, his hands and arms bound with a cord, the police said.
Romero had been checking on the apartment periodically for a friend, who was out of town, said Sgt. Mark Robinson of the Tucson police.