Despite the hard economic times, the out of work and overworked are stubbornly keeping up a Memorial Day tradition -- going someplace else.
While stopped at a gas station in Woodbridge, N.J., Kevin Wilson explained why he and his family ventured on a 225-mile road trip to Lancaster, Penn.
"I'm working two jobs, so that's 60 hours a week; my wife is working 12-hour shifts and ... you need a break," Kevin Wilson told ABC's "Good Morning America."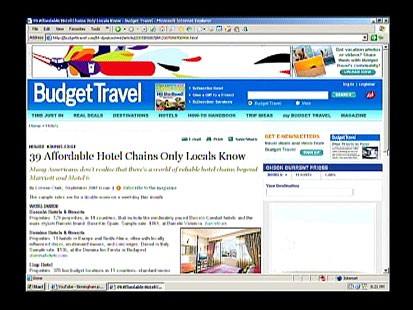 The Wilsons will be among the estimated 32.4 million
people traveling this weekend
, according to the American Automobile Association (AAA).
That number sounds impressive, but the AAA says travel has virtually flat lined, not increasing a bit this year. Usual Memorial Day travel dropped off by nearly 10 percent as the recession creeped up in 2007.
This year's Memorial Day travel numbers are up just 1.5 percent over last year.
"While that is relatively flat, in this economic environment, flat is the new up," said AAA spokesman Troy Green.
Gas prices are down nearly a $1.50 compared to last year, making the road trip that much more monetarily appealing than a flight or a "staycation."
The AAA predicts nearly 83 percent of people on the move this weekend are going by car, not plane. But Wilson noticed another Memorial Day tradition -- a coincidental price hike in gas prices.
"I can see during the holidays they're pushing the price up a bit, but it's nowhere near $4," said Wilson.
Apparently other travelers feel the same way. The AAA reports that air travel will be down 1 percent from last year.
Rental cars, however, have seen a boost. Anwar Ismael, spokesperson for Enterprise, said, "We've seen about a 6 percent increase, and it's been a very strong start to the summer weekend."
Memorial Day Activities, Not Travel Takes a Hit From Recession
Many travelers who kept up their vacation plans have turned to cutting corners elsewhere, such as on food and lodging.
Greta Ametewee told "GMA" that her family reunion will be a bit more cozy this year.
"We usually have separate rooms when we go on vacation, but we rented a suite so it's more cost-effective," she said.
On the way, Ametewee said she'll be eating out of a cooler. That way "we don't have to buy it on the road. We have everything with us."
While some highway restaurants might feel America's penny-pinching, other Memorial Day favorites are booming. State parks report they are full of beach-goers and campers who wanted a more affordable holiday.
ABC's "World News" found a family of four that saved more than $300 by nixing a hotel room and camping in a tent at Malibu State Park.
Captain Dan Ronan from the U.S. Coast Guard attributes the recession to an increase in boat traffic.
"This year prices are down a bit, people are staying closer to home," said Ronan. "We're seeing a great increase in the number of boaters out there."
Apparently more people are also looking to the skies taking to the air this Memorial Day.
The annual air show at Jones Beach State Park in New York drew 180,000 people.
"All the parking lots are full, the roads still have traffic on them, so it's a great kick-off to the summer," said Ronald Foley, director of the Long Island State Parks. "It's a great way to remember the veterans."