Melissa Huckaby, the California Sunday schoolteacher charged with kidnapping, raping and killing 8-year-old Sandra Cantu last March, could face the death penalty if convicted, prosecutors said today.
San Joaquin County District Attorney James P. Willett said in court today that he will seek capital punishment for 28-year-old Huckaby.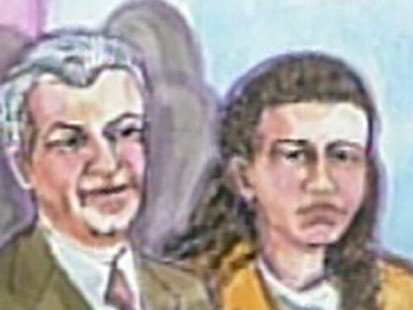 Huckaby, who was at the hearing, "showed no emotion" as Willett announced his intentions, but did say she wanted to fire her attorney, according to The Associated Press. Huckaby did not give a reason for her decision for wanting new representation.
In August, Huckaby broke down in tears when she was indicted in a Stockton, Calif., courtroom for the crimes against Cantu and on allegations of drugging two others. Huckaby had entered a not guilty plea in June.
The murder charge, which included the special circumstances of kidnapping, lewd and lascivious acts with a child and rape with a foreign object, made her eligible for the death penalty upon conviction.
The second-grader's body was found April 6, stuffed in a suitcase in an irrigation pond 10 days after she disappeared from the Orchard Estates Mobile Home Park in Tracy, Calif.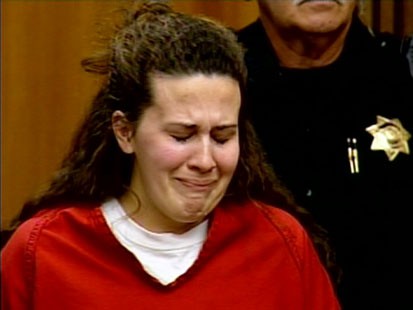 Huckaby's trial date has not yet been set.
At today's hearing, Huckaby had visible marks on her forehead, ABC News Sacramento affiliate KXTV reported. A prosecutor indicated Huckaby made the marks herself earlier in the day.
Huckaby, who lived with her grandparents and 5-year-old daughter, was a neighbor of Sandra's family in the mobile home park. Her grandfather is the pastor of a nearby church, which authorities searched in the days leading up to Huckaby's arrest.
Police have denied charges they mishandled the case.
Everyone connected to the Huckaby case, including police, potential witnesses and lawyers for both sides, have been silenced under a gag order. Autopsy results and most court motions also remain sealed, giving little information about what kind of evidence the state has against Huckaby or exactly how Sandra Cantu died.
Cantu Case Filled With Twists
Despite the gag order, other allegations have emerged about Huckaby since her arrest.
The Tracy Press, which helped break the news that Huckaby was a suspect in the Cantu case, has also reported that Huckaby is a "person of interest" in two 2007 arsons in La Palma, Calif., about 350 miles away from Tracy.
The court also canceled a hearing in April, originally requested by Huckaby's lawyers, who were seeking to have Sandra's body exhumed for a second autopsy. They withdrew the request last month and the prosecution's motion against the order was sealed.
Public defender Peter Fox told the San Francisco Chronicle that the deputy public defender handling the case was told by the county's chief medical examiner that "the relevant samples" on which the defense would conduct independent tests to determine whether the girl had been raped "were preserved," and were not interred with the girl's body in a mausoleum.
"It will not be necessary to disturb the child's remains," Fox told the Chronicle. "From a human point of view, certainly, it's nice not to have to do that."