A 911 call to the police after a homecoming dance on Oct. 24 at a California high school reveals more than the fact that a drunken, naked girl was by the dumpster on school property.
The call revealed that a lot of people had seen her, but nobody was willing to call the police.
It would later be revealed that the naked, semi-conscious girl has been beaten and gang-raped over the course of two hours. Police officers found the girl semi-conscious, curled up near an outdoor lunch table.
As many as 20 bystanders are believed to have watched without intervening and may have even filmed or photographed the attack.
The caller, who identified herself as Maggie, said that she heard people talking about the girl, described as a "ninth grader," but had not seen her for herself.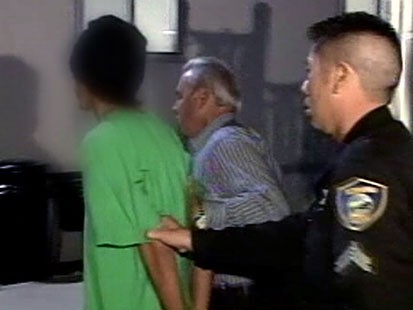 "We didn't want to go back there because we were scared," she nervously told the dispatcher. "Nobody wants to call the cops, so we decided to call the cops."
Six young men have been charged with the assault on the 15-year-old girl. The charges include rape in concert (gang rape), sexual battery and penetration with a foreign object in concert.
These crimes could send the alleged perpetrators to prison for life. Additional suspects are being sought.
Police said the victim left the homecoming dance and was walking to meet her father for a ride home when a classmate invited her to join a group drinking in the school courtyard.
The victim of the attack is a devout Christian who attended church three times a week and whose friends say had been looking forward to the homecoming dance for weeks.
Kami Baker, one of the victim's close friends, said the girl came to the dance clad in a sparkling purple gown, diamond necklace and matching silver shoes.
"When we walked in the dance together she said, 'I can't wait to get my dance on!'" Baker, 16, told ABCNews.com.
But what began as a night the teen girls were looking forward to, soon became a nightmare.
Gang Rape Victim Was in Honors English
"She was perfectly sober at the dance," said Baker, who saw the victim just 15 minutes before she left the dance. "She was bubbly, and kept saying how happy she was to be at the dance."
She described her friend as an outgoing student who was enrolled in an honors English class. Although she had wanted to join the school's photography club, her parents didn't like her to stay after school and her church commitment took up much of her time.