Investigators are digging into the past of Anthony Sowell, the man whose Cleveland, Ohio, home has so far yielded 11 decomposing bodies, to see if he is connected to any unsolved murders in places he lived before the well-kept house on Imperial Avenue.
Sowell, 50, has so far been charged with five counts of aggravated murder as well as rape, felonious assault and kidnapping in connection with the bodies found in and around his home.
He was not granted bond during a court arraignment last week in court.
Law enforcement officials are following Sowell's trail back more than 30 years, from when he served in the Marines from 1978 to 1985, FBI spokesman Anthony Scott told The Associated Press.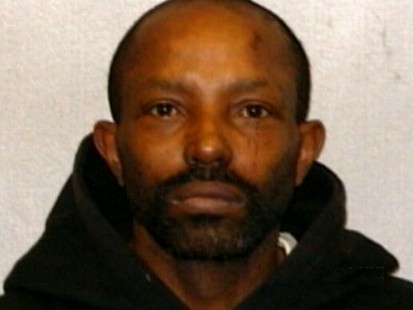 Authorities are looking into unsolved crimes around the bases where Sowell was stationed: Parris Island, S.C.; Cherry Point, N.C.; Okinawa, Japan; and Camp Pendleton, Calif.
Police in Coronado, Calif., near Camp Pendleton, told the AP that a woman contacted them after seeing Sowell's mug shot on TV. She said she was sure he had raped her in 1979.
Officers were unable to confirm her story because records from 30 years ago have been thrown out, Coronado police commander Jesus Ochoa told the AP.
The city of East Cleveland is also taking a second look at three unsolved murders in 1988 and 1989, to determine whether Sowell might be a suspect.
Identifying More Victims
Over the past week, investigators have been working hard on the grisly task of identifying body after body of the women found on Sowell's property.
The Cuyahoga County coroner's office has identified the eighth and ninth victims from the house, Cleveland police said Monday.
Homicide detectives have informed the families of Janice D. Webb, 48, and Kim Yvette Smith, 48, ABC affiliate WEWS in Cleveland reports.
More Victims Identified
Three more victims were positively identified over the weekend, including Amelda Hunter, 47, Crystal Dozier, 38, and Michelle Mason, 35.
On Friday, police identified one of the voctims as Nancy Cobbs and informed her family that the 43-year-old woman was among the dead.
Tishana Culver, 31, and Telacia Fortson, 31, were both identified Thursday.
Culver lived on Imperial Avenue, according to WEWS. Telacia Fortson, 31, of East Cleveland She was the mother of three young children and had been missing since May 31.
The Cuyahoga County Coroner's Office said the first body to be identified is that of Tonia Carmichael. Carmichael, who was identified through DNA evidence, was reported missing in November 2008 when she was 52 years old.
The Associated Press contributed to this report.