Californians have been cleaning up and drying out this weekend after an active week of weather that brought flooding rains, strong winds, and heavy mountain snow.
The break from any stormy weather is already coming to an end, however, as another round of rain is already moving into parts of the state this evening.
The upcoming week will remain unsettled for the entire West Coast, with a series of storms bringing rounds of rain throughout the week.
Two systems will move through by the middle of the week bringing 1 to 3 inches of rain to much of northern California and the central California coast through Wednesday.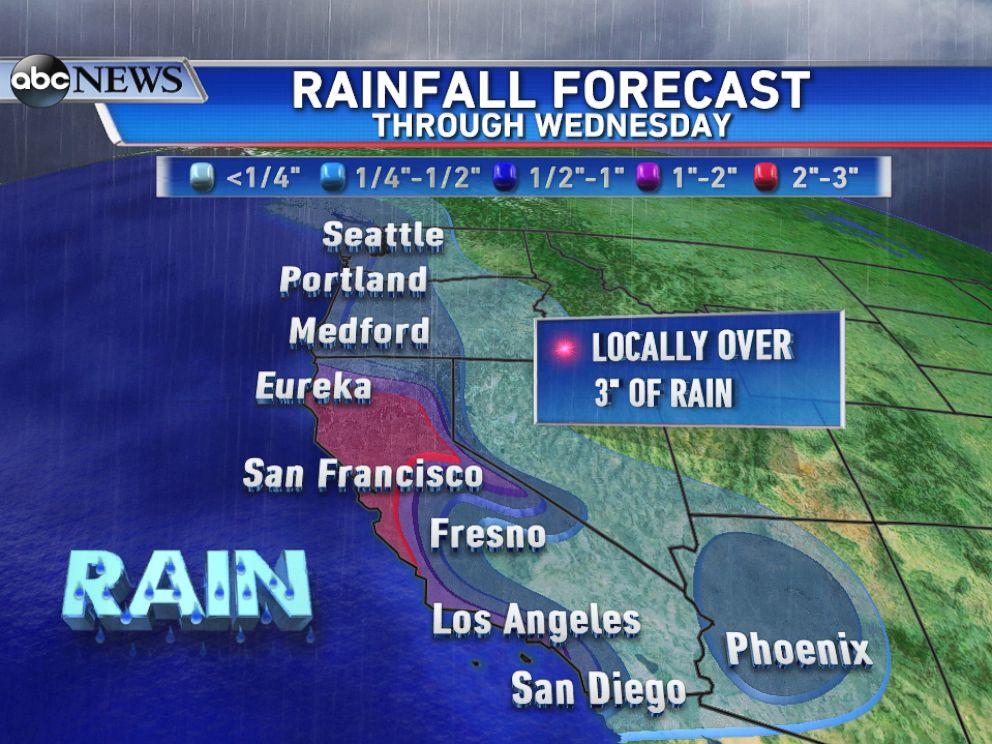 A third system will arrive later in the week with another round of heavy rain, gusty winds, and mountain snow.
The persistent rain is putting a dent in the drought situation across California, but too much rain, falling too quickly, is sparking areas of flooding and devastating mudslides.
Rainfall totals for numerous locations along the California coastline are now 100 percent to as much as 400 percent above normal for the month of December. But even with the next round of rain on the way for the upcoming week, reservoirs across the state are still well below capacity.
The storms on the way this week will not be as strong as the system that moved through last week, however any additional rain will bring a continued threat for flooding and mudslides.
Looking ahead to the following week, a pattern shift will likely occur shifting the stormy weather towards the eastern half of the United States and drier, quiet weather to the west coast.