Police are searching for the mother of an abandoned baby girl who was found in a gym bag on a street corner on New York's Long Island.
Baby Hope, who is the first newborn to be illegally abandoned in the country this year, is now in state care and being treated at an area hospital.
Police in Hempstead, in Nassau County, received a curt 911 call about the baby shortly before 11 p.m. Monday. They found a sports bag with the baby, swaddled in clothes, tucked inside.
Tim Jaccard, director of Long Island's Children of Hope Safe Haven Program, said Baby Hope was less than 24 hours old when police found her. Her umbilical cord was torn "with something dull" rather than a surgical tool, he said, indicating the baby was born outside a hospital.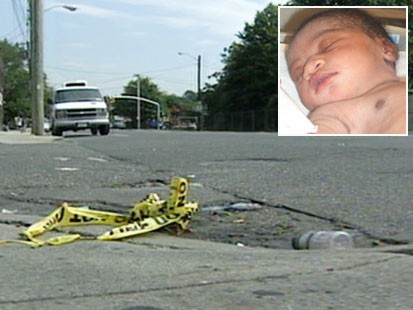 Jaccard said witnesses have described the woman as being in her 30s.
"It's still an active investigation," Nassau County Police Officer John Mullaney said. "We're just trying to find the mother."
New York state law allows a baby up to 5 days old to be left with a responsible person, no questions asked, as long as someone is notified of the baby's location. Outside those parameters, leaving a newborn unattended is considered illegal abandonment.
Jaccard, also the president of the National Safe Haven Alliance, said that Baby Hope's story, however tragic, has prompted at least six other pregnant women to seek help and information on the Safe Haven program.
Three other babies in Nassau County alone have been surrendered this year under the Safe Haven law.
Jaccard said that the Baby Hope case was a little unusual in that authorities believe her mother is the one that placed the 911 call.
"Usually, what happens is the woman remains in denial" about the pregnancy until the baby is born, he said.
Jaccard said that women who abandon their babies are often angry -- at the child, themselves and the children's fathers. They refer to the babies as "it" or "thing" when they call the Long Island Crisis Center.
"It becomes an object, not a person," he said.
Last year, 26 babies were relinquished in New York. Four were illegally abandoned, resulting in the death of one.
Once released from the hospital, Baby Hope will go to a foster family that has already been chosen. Jaccard said authorities will seek to terminate parental rights, a process that can take between three and four months.
Nassau County detectives are asking anyone with information about Baby Hope or her mother to call 800-244-TIPS. Callers may remain anonymous.