Your look at the five biggest and most buzz-worthy stories of the morning.
1. Taliban Video Shows the Moment Bowe Bergdahl was Released
New video released by the Taliban reportedly shows Bowe Bergdahl during Saturday's handover in Afghanistan.
The Army Sergeant – he's been in captivity since 2009 – is seen sitting in a pickup truck, surrounded by armed guards in the foothills, his head bald. He blinks heavily, rubbing his eyes.
2. Summer Movie Preview: A Rundown of Rom-Coms, Action and Buddy Comedy Hits
The summer is here and that means blockbuster movies.
But three months is a long time and there's dozens of movies set to hit theaters nationwide. So, what should you see in the coming weeks?
3. Watch Rihanna Twerk in Her Naked CFDA Dress
Rihanna's CFDA Awards see-through dress is all anyone can talk about, and for good reason.
The iconic singer was honored Monday night at the awards show, but the focus was on her translucent, sparkly Adam Selman gown adorned with 230,000 Swarovski crystals.
She clearly liked the look, as judged by her celebration at the end of the night, captured by her hairstylist.
4. Why Did 12-Year-Olds Stab Friend For 'Slender Man'?
Criminal and psychological experts say they'd be surprised if investigators didn't find evidence of psychological problems in either of the 12-year-old Wisconsin girls who allegedly tried to stab their friend to death over the weekend.
The girls told police they attacked their friend in the woods to please an internet meme called Slender Man, a fictional character who hunts children and has no face, according to the Associated Press.
The girls thought if they killed their friend, Slender Man would reveal himself, and they could prove he was real, according to the Milwaukee Journal-Sentinel.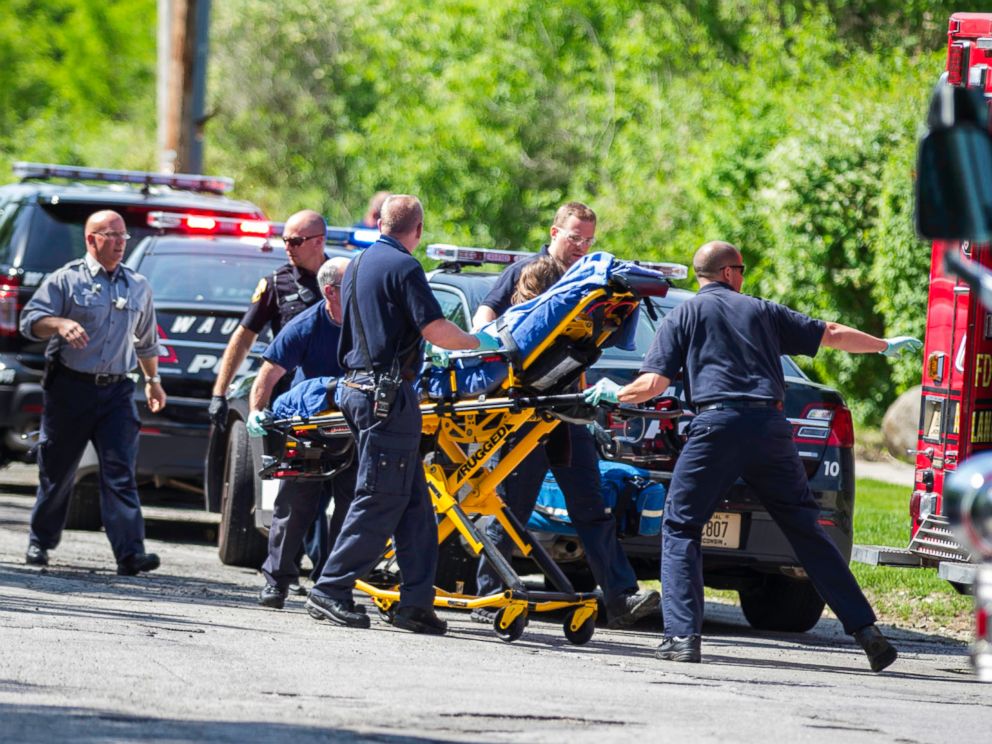 5. Arrest in V. Stiviano Assault Near New York City Hotel
A man was arrested for allegedly assaulting V. Stiviano, the woman at the center of the Donald Sterling controversy, in New York City June 1.
Dominick Diorio, 40, of Old Bethpage, New York, has been charged with third-degree assault as a hate crime, assault, harassment and aggravated harassment in connection with the incident involving Stiviano outside the Gansevoort Hotel, New York police said Tuesday.