The political world has been abuzz for the past 24 hours over Florida's Republican governor Charlie Crist. Sources say that Crist will announce he is leaving the Republican party to run for Senate as an independent. He was in danger of losing in a primary to his Republican challenger, Mark Rubio. Crist has lost massive ground with the Republican party in the last few months, especially after he endorsed President Obama's economic recovery plans.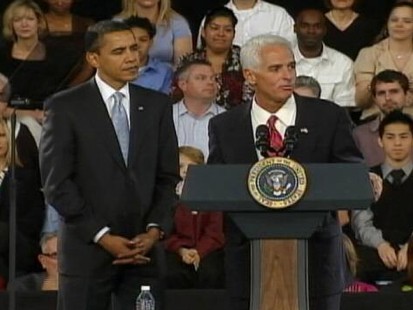 In today's
Conversation
ABC's David Muir speaks with Josh Kraushaar from Politico about what changing parties could mean for Crist's future. Will loyal supporters and donors stick with him? How does this change the tone of the race? Will Rubio and Crist steal votes from each other, giving Democratic candidate Kendrick Meek a chance to come out on top?
All this and more in today's Conversation.