Algeria News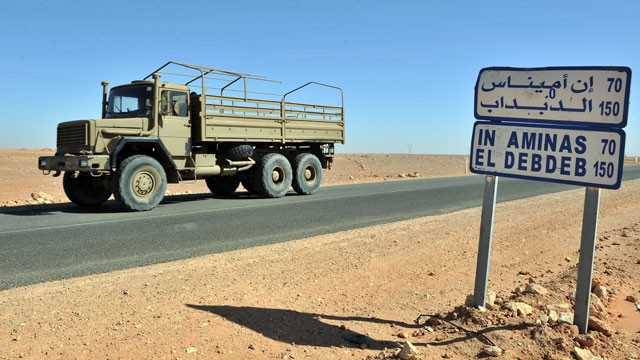 About Algeria
Algeria is the second largest country in Africa. Four-fifths of its territory is covered by the Sahara Desert. Its inhabitants are concentrated in oases surrounded by desert. The Algerian government is a parliamentary republic, and the official language is Arabic. Algeria is the sixth largest gas exporter and ranks 16th in oil reserves. Since 1991 Algerian politics have been dominated by violence between the military and Islamic militants. In January 2013, militants seized dozens of hostages from an Algerian oil field. Algerian forces launched a raid that led to the release of some hostages and the death of others.

Eyewitness Says He Will Consider Moving Back to Algeria After Paris Attacks

I'm going to ask an eyewitness who we have just Max to come on and and join me here to tell us what. What he saw and what he heard. And I understand it he speaks French and so I'm going to be there isn't translating it was a pickles they did not been citizen Nabil. They can schools that don't don't

Belgium vs. Algeria : World Cup Live Updates

Belgium takes on Algeria today to start play in Group H on Day 6 of the 2014 World Cup . Also today, hosts Brazil play Mexico, where both teams will try to get another three points to clinch a spot into the knockout round. Both Brazil and Mexico have three points. In the nightcap, South Korea and

Algeria Hostage Crisis: The Libya Connection

The terrorist leader who claimed to have mounted the deadly raid on an Algerian gas plant in the name of al Qaeda is the same one-eyed jihadist who once bragged his fighters "benefit" from the loose weapons streaming out of Libya, despite U.S. and international...