— -- Barbie has been an astronaut and a doctor, but when it comes to computer programming, she seems to need a man's help, at least according to a children's book criticized by many Amazon reviewers as "sexist."
At one point in the picture book titled "I Can Be a Computer Engineer," Barbie explains that she's only designing "a game that shows kids how computers work," but she apparently needs the help of her male friends to code.
"I'm only creating the design ideas," Barbie tells little sister Skipper in the book. "I'll need Steven and Brian's help to turn it into a real game!"
The book, published by Random House, is intended for children ages 3 to 7, or preschool to second-grade, according to the Amazon description.
The author, Susan Marenco, who previously worked at Microsoft Development Center Copenhagen for 10 years as an "editor and usability designer specializing in linguistic usability," told ABC News this afternoon she considers herself a feminist and regrets that she may have let stereotypes slip into the book. But the assignment was to write about Barbie as a "designer," she added.
"I want people to know I am conscious of that," she said, referring to stereotypes of women in technology. "If I was on deadline, it's possible stuff slipped out or I quietly abided by Mattel without questioning it. Maybe I should have pushed back, and I usually I do, but I didn't this time."
"Maybe I should have made one of those programmers a female – I wish I did," said Marenco, who is now a technical editor at a tech firm in San Francisco. Mattel has not responded to ABC News' attempts to confirm her account.
But Lori Pantel, vice president of Barbie's global brand marketing, said, the "I Can Be A Computer Engineer" book was first published in 2010.
"Since that time we have reworked our Barbie books," Pantel said in a statement. "The portrayal of Barbie in this specific story doesn't reflect the Brand's vision for what Barbie stands for. We believe girls should be empowered to understand that anything is possible and believe they live in a world without limits. We apologize that this book didn't reflect that belief. All Barbie titles moving forward will be written to inspire girls imaginations and portray an empowered Barbie character."
The Random House Kids website states that the book was released July 23, 2013, and the publisher told ABC News Wednesday the book is now being discontinued, though offering no explanation.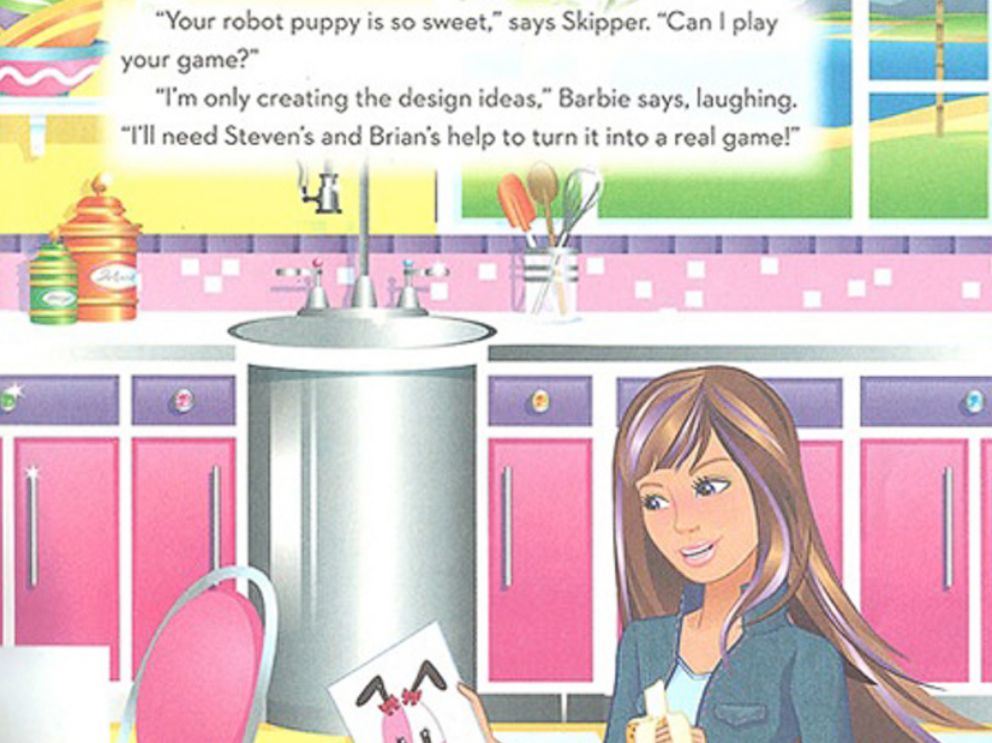 After writer Pamela Ribon blogged about the book, one Amazon reviewer called the story a "sexist rant" that "tells girls they CANNOT be computer engineers." Other Amazon reviewers criticize Barbie for failing to know how to reboot her computer or protect it from a virus.
When Barbie's male friends come to the rescue, the story states, "'It will go faster if Brian and I can help,'" Steven offers.
Author Marenco said she has received nearly 200 critical emails about the book, "many I'm scared to open."
"I think they've misdirected their anger to some degree," she said.
She said she's surprised her editors at the publishing company in Denmark, a country famous for supporting the equality of women, did not catch overtones of sexism in the story.
"No one does this maliciously," she said.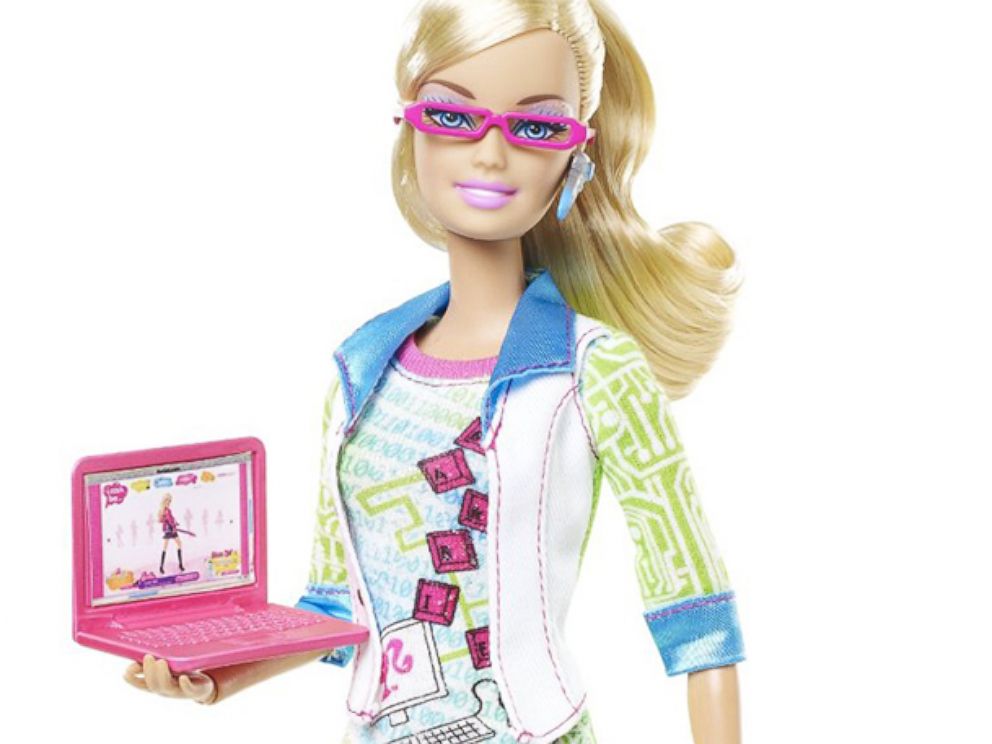 The story, which costs $4.08 on Amazon in paperback bundled with the "I Can Be an Actress" book, is rated with 1.5 out of five stars from 116 customer reviews.