Burger King Re-Launches Yumbo Sandwich, 40 Years Later
The fast food chain is going back in time.
December 3, 2014, 7:51 AM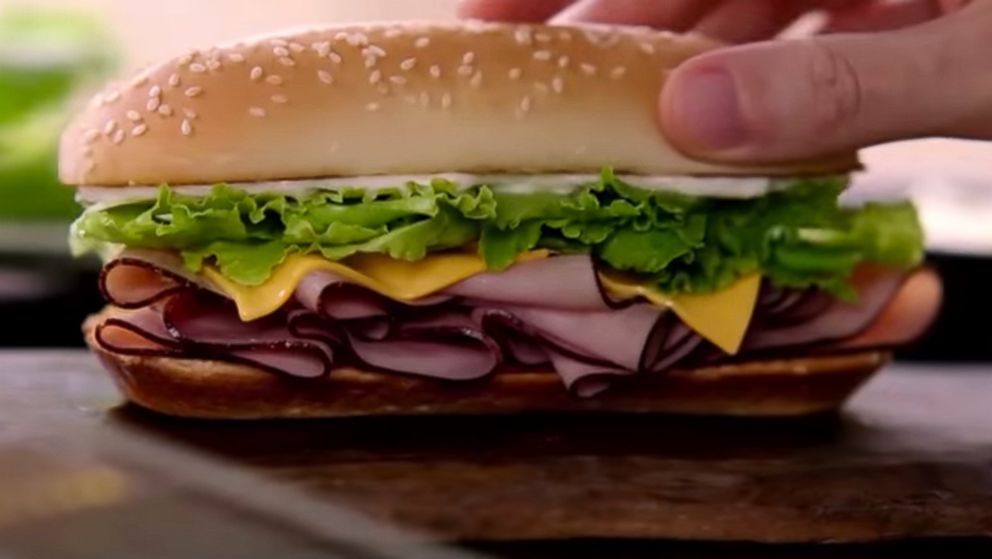 — -- Burger King is going back in time.
The fast food chain is re-launching the Yumbo, a hot ham and cheese sandwich, 40 years after it was removed from the menu in 1974.
When the Yumbo was last sold, "Kung Fu Fighting" by Carl Douglas topped the Billboard charts and "Blazing Saddles" was in theaters.
Burger King says it's received numerous requests to bring the sandwich back. The fast food chain seems to be committed to the 1970s vibe, releasing a retro ad showing bell-bottoms – and employees dressed in multi-striped hats, with the restaurant outfitted in lava lamps.
Burger King also antiquated its Facebook page to match that theme, showcasing 1970s technology such as 8-track players.
Fast food chains have been known to appeal to customers' nostalgic side – from McDonalds bringing back the McRib, to Burger King's recent re-launch of the chain's popular Chicken Fries.
One way in which today's Yumbo is different than the original is the suggested menu price, $3.69.