For nearly a century, people have flocked every holiday season to Radio City Music Hall to watch the famous Rockettes perform in the Radio City Christmas Spectacular show. The latest show, however, is stirring up controversy among customers and privacy advocates. That controversy is over technology -- specifically, facial recognition software.
When Kelly Conlon, a lawyer, tried to join her daughter's Girl Scout troop at a Rockettes performance the weekend after Thanksgiving, the venue scanned her face and barred her entry.
Conlon reportedly appeared on an "attorney exclusion list" created by Radio City Music Hall's parent company, MSG Entertainment, which bans employees at law firms engaged in litigation with the company, even if a given individual isn't involved directly. In this case, Conlon wasn't involved directly, but her firm was engaged in litigation against one of the company's restaurants, the New York Times reported.
Roughly a month later, news of the incident went viral, inciting concern over the use of facial recognition by private corporations and rekindling a public debate over whether to limit the technology.
The incident at Radio City Music Hall was first reported by a New York affiliate of NBC.
Facial recognition software use by U.S. businesses has grown sharply in recent years, analysts and privacy advocates told ABC News.
The uses range from tech companies securing personal devices to retailers scanning for potential shoplifters to e-commerce giants tracking delivery drivers.
Companies contend that the technology helps them achieve a safe and efficient operation, benefiting consumers and employees alike; while critics say the powerful tool encroaches on the privacy of everyday people, risking undue punishment or discrimination, the experts said.
Meg Foster, a Justice Fellow at Georgetown University's Center on Privacy and Technology, described the incident at Radio City Music Hall as "the tip of the iceberg."
"Over the last few years there has been a quiet surge in the use of facial recognition by private companies," Foster told ABC News. "We've seen a huge rise in this technology."
Consumers are perhaps best acquainted with facial recognition software as means for unlocking their smartphones. Google added the face unlock feature to its Android operating system more than a decade ago, and Apple followed suit with its Face ID for iPhones starting in 2017.
The following year, Madison Square Garden added facial recognition to its security protocol, while thousands of retailers nationwide were poised to add the software for theft-prevention, BuzzFeed reported.
As uses of the technology have grown, so has the industry behind it. In 2020, the facial recognition industry was valued at $3.8 billion. By 2030, it is expected to reach $16.7 billion, according to data firm Allied Market Research.
"In the private sector, facial recognition is providing enormous benefits both to businesses and consumers, providing individuals an option to verify their identity securely and conveniently against an enrolled photo," Jake Parker, senior director of government relations at the Security Industry Association, a trade group for security providers, told ABC News.
The incident at Radio City Music Hall in November marked "a giant leap forward in what companies are doing with face recognition," said Adam Schwartz, a senior staff attorney at the Electronic Frontier Foundation, who supports stronger regulation of the technology.
"The next step could be similar treatment for a customer who picketed in front of a store or a customer who gave a negative review on Yelp," he added. "I go on the bad-guy list."
In a separate incident at Madison Square Garden last month, an attorney was removed from a basketball game with the use of facial recognition software for the same reason as Conlon, the New York Post reported.
In a statement, a spokesperson for MSG Entertainment defended the company's use of facial recognition software.
"Facial recognition technology is a useful tool widely used throughout the country, including the sports and entertainment industry, retail locations, casinos and airports to protect the safety of the people that visit and work at those locations," the spokesperson said.
"Our venues are worldwide destinations and several sit on major transit hubs in the heart of New York," the spokesperson added. "We have always made it clear to our guests and to the public that we use facial recognition as one of our tools to provide a safe and secure environment for our customers and ourselves."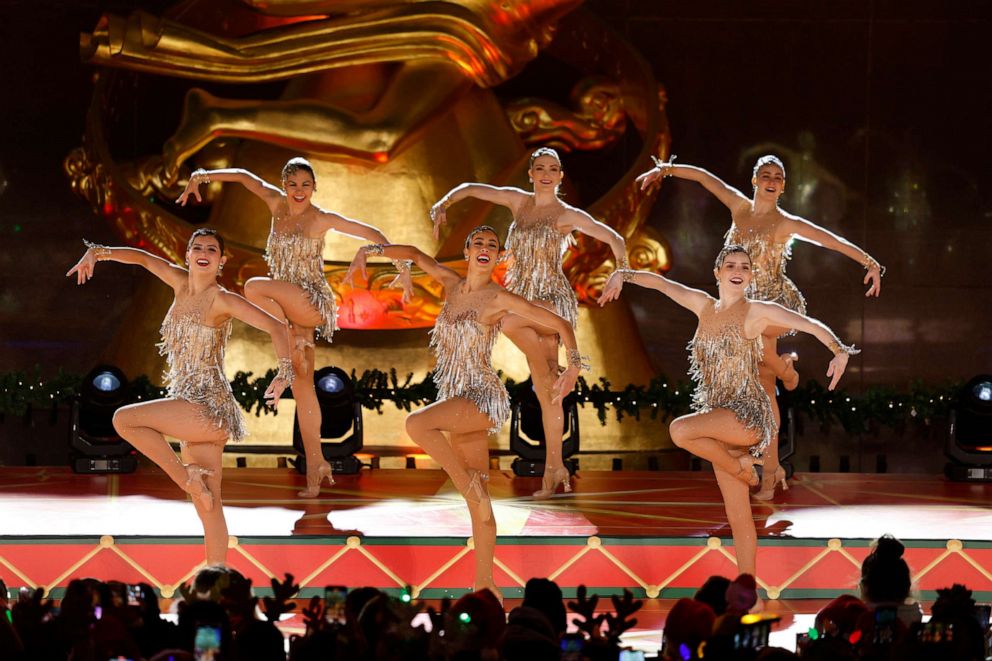 The incident at Radio City Music Hall exemplifies facial recognition software's capacity to enable corporate policy that prohibits entry to people who do not pose a security threat to the public, said Foster, of the Center on Privacy and Technology.
"This surveillance can be used punitively against anyone that a company determines is an enemy, whether that's a lawyer involved in litigation against a company or an employee who quit," she said.
Critics of facial recognition software in the private sector also fear two other abuses of the technology: discrimination and privacy violation, Foster added.
A federal study released in 2019 found that facial recognition systems misidentified people of color more often than white people. The American Civil Liberties Union, an advocacy group, has called the technology "racist."
Meanwhile, privacy concerns center on the collection of intimate personal data that cannot be altered after a potential data leak, Foster said.
"Your face can't be changed if a database holding photos is hacked or sold to somebody with poor security infrastructure, and your face is out there," she said.
The Security Industry Association touts the benefits of facial recognition but says companies deploying the technology must avoid illegal or discriminatory applications.
"Facial recognition technology makes our country safer and brings value to our everyday lives when used effectively and responsibly," the group said on its website. "SIA believes all technology products, including biometric technologies, must only be used for purposes that are lawful, ethical and nondiscriminatory."
As facial recognition technology has become more commonplace, regulation has remained limited, analysts and advocates told ABC News.
Laws governing the collection of personal data, such as facial recognition, primarily operate at the state level, David J. Oberly, a Cincinnati-based attorney at Squire Patton Boggs LLP, who focuses on data and cybersecurity.
So far, three states have enacted laws pertaining to data collected with facial recognition software: Texas, Washington and Illinois, Oberly said. The strongest law, in Illinois, requires that companies obtain written consent from individuals before collecting such data, and afterward firms are prohibited from selling or profiting off of the information.
At a Chicago theater owned by MSG Entertainment, for instance, the company cannot collect data in the manner it does at the Radio City Music Hall, since it does not obtain written consent. There is no such law in New York City or New York state that requires written consent.
In 2019, Sen. Brian Schatz, Democrat-Hi., and Roy Blunt, Republican-Mo., proposed a bipartisan bill similar to the Illinois law, but the measure did not reach the floor for a vote.
Despite some agreement across the aisle, the incoming Congress is unlikely to pass a bill on the issue, Oberly said. "There's some consensus there, but I think the new Congress makes it much less likely that there will be an agreement on a federal privacy bill," he said.
Meanwhile, the public's interest in the issue will likely grow as the technology becomes more prevalent and directly affects more people, Foster said. The incident at Radio City Music Hall shows that anyone can be targeted by the technology, she added.
"It's not just folks investigated for crimes who are at risk," she said. "It really is anyone and everyone."