— -- As outbreaks of Ebola and enterovirus D68 converge with flu season, makers of protective gear say they are revving up to meet demand.
DuPont, one of the companies that makes protective suits being used to battle the Ebola outbreak in Africa, has more than tripled its production, the company said.
Kimberly-Clark -- which makes other protective gear such face masks, eye protection, shoe covers and exam gloves -- also cited increasing demand.
Worldwide, three million protective suits will be needed to control the Ebola outbreak worldwide, according to the World Health Organization. The WHO recently revised its equipment forecasts upward because there has been a "massive increase" in cases, said Daniel Epstein, a WHO spokesman. About 300,000 suits are needed per month, with the assumption that a health worker uses seven suits per bed per day, Epstein said.
Naturally, the Ebola crisis has led to high demand for health workers and medical equipment in the three hardest-hit countries of Liberia, Sierra Leone and Guinea, where 3,865 have died of Ebola as of Oct. 5.
But now, increasing concern in the U.S., including the first domestic Ebola diagnosis and death in Texas, has contributed to the demand for protective gear, said Judson Boothe, Kimberly-Clark Health Care's senior global manufacturing director, surgical and infection prevention.
"We have been tracking demand," Boothe said. "It has not been massive yet. It has been spotty and we have responded by increasing production and are prepared to increase further should the demand progress."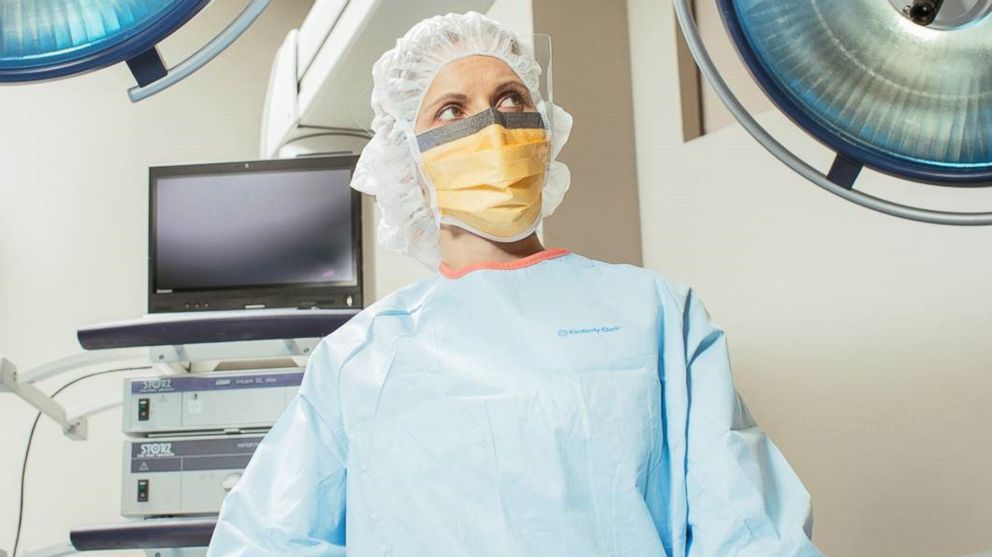 Ebola-resistant suits already have appeared for sale on Amazon, including one of DuPont's suits.
But even as the demand estimates rise, Tarik Jasarevic, a spokesman for the WHO, said there are not yet actual shortages of personal protective equipment.
Kimberly-Clark, soon to be Halyard Health, doesn't produce the hazardous materials, or "hazmat," suits that are worn by health workers battling Ebola. But if an organization like the WHO asked it to produce suits or another product, it could, Boothe said.
"Kimberly-Clark is not at maximum capacity yet," he said. "We still have capacity to produce more."
The last time Kimberly-Clark reached capacity was in response to the H1N1 outbreak, avian flu and SARS, which peaked in 2009, 2004 and 2003.
"It tends to follow these global outbreaks of some virus," Boothe said. "Everybody hits capacity when a crisis like that happens."