— -- Roger Ailes, the embattled chairman of Fox News, may have forever changed the media landscape but his future -- and that of Fox News -- remains uncertain.
"He didn't just create Fox News, he changed television news as a result," said Frank Sesno, former White House correspondent and bureau chief for CNN who is now a professor at George Washington University. "One thing Roger Ailes didn't do is groom an obvious successor."
In the wake of allegations of sexual harassment from former Fox News anchor Gretchen Carlson, there are reports that Ailes is negotiating his exit from the company he built. Attorneys for Ailes told ABC News that while proposals have been discussed, there is no exit agreement in place. Ailes has denied all of Carlson's allegations.
"Gretchen Carlson's allegations are false. This is a retaliatory suit for the network's decision not to renew her contract, which was due to the fact that her disappointingly low ratings were dragging down the afternoon lineup," he said earlier this month.
A departure, if it does indeed happen, would mark the end of a chapter for one of the most storied and influential careers in the history of American media.
A Start in Entertainment and Politics
Ailes began his career in media by working for "The Mike Douglas Show," which gave him "a keen eye for production," said David Folkenflik, NPR's media correspondent and author of "Murdoch's World: The Last of the Old Media Empires," about 21st Century Fox, the parent company of Fox News.
But Ailes was much more than a television producer. According to Folkenflik, Ailes was able to walk the line between entertainment and politics with ease, and "didn't see sharp distinctions between" the two worlds.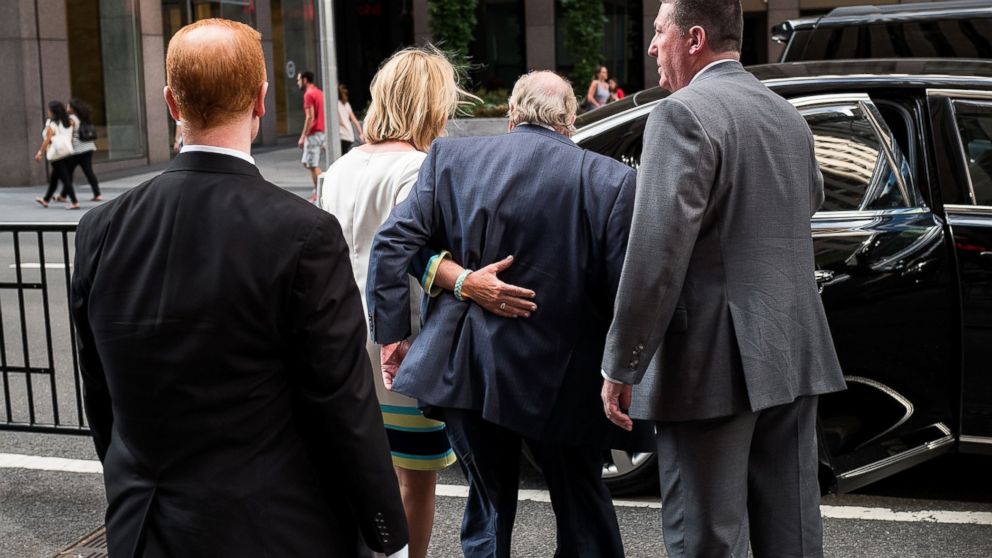 He advised President Richard Nixon, helping the president connect with voters over the relatively new medium that was television.
"He would stage certain kinds of televised specials where [Nixon] could be seen taking questions from voters," Folkenflik said. "It made him seem responsive, it made him seem confident."
Ailes went on to advise Presidents Reagan in 1984 and George H.W. Bush in 1988, according to Folkenflik.
Fox News Era
In 1996, Ailes was instrumental in the launch of Fox News – a 24-hour cable channel that would come to be a heavy-hitter in the American media landscape.
"Fox set a bar, and Fox had a voice, and Fox had an audience that proved to be disaffected with the media as it existed before," said Sesno, who is now the director of the School of Media and Public Affairs at George Washington University. "He was focused, and politics is about winning, and he brought that ethos to Fox News."
But to some observers, Fox News' success was built on the back of division.
Matt Sienkiewicz, assistant professor of communications and international studies at Boston College, told ABC News that "the key to Ailes' financial success – the core contribution – was understanding that in the 21st century the news business was going to make money dividing people rather than uniting them."
As the media environment got more competitive, "he realized that the strategy that was going to be most profitable was going to be limit your approach, pick your lane of people – in his case older, mostly white, conservatives – and lock them in," Sienkiewicz noted.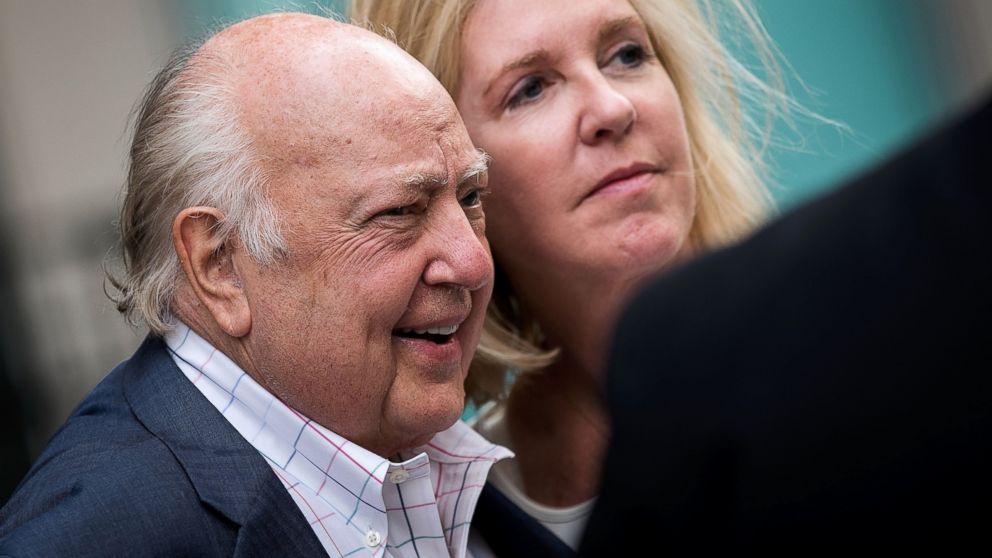 Throughout his tenure at Fox News, the channel has enjoyed tremendous appeal with certain audiences. Even as Ailes' alleged scandal broke, the network continued to draw viewers.
"Fox News Channel was the most-watched basic cable network for the week of July 11, both in the total day and prime-time dayparts," said a post on the TV Newser website, which covers television ratings. "This represents the 6th consecutive weekly win for FNC, which was up 56.5 percent in total prime time viewers and up 56 percent in total day viewers compared to the same week in 2015."
Sienkiewicz says the network's success can be attributed to a style of news coverage that Ailes pioneered.
Ailes knew that "if you want people to watch, you have to entertain them. You can't just inform them," said Sienkiewicz said, adding that Ailes' background as an entertainment producer gave him the skills needed to create a news network. "It is a fantastically successful media business."
Succession
While 21st Century Fox maintains that Ailes is "at work," his lawyer would not deny that negotiations for Ailes' possible departure from the network were ongoing.
An email to a Fox News spokeswoman requesting comment on the progress of any negotiations was not immediately returned.
If Ailes does leave, it isn't clear who could take his place.
"I assume it will be somebody who is within the organization," said Sienkiewicz. "I would be surprised if they went outside."
But what is certain is the politics-as-entertainment legacy that Ailes instituted won't soon be forgotten.
"He started smash-mouth politics, and now smash-mouth is the nominee of the Republican party," said Sesno.