Mood in Wolfsburg, City of Volkswagen's Headquarters, Gloomier Than Ever
The city of Wolfsburg was built around the car manufacturer before WW2.
September 25, 2015, 1:59 PM
— -- The city of Wolfsburg has a hangover.
The city in Germany is the headquarters of Volkswagen AG and the German automaker employs half of the town's residents.
A bus-driver waiting for her next shift said she has never seen the city as it is now.
"The city kind of stopped 4 days ago. I drive from the main railway station to different sites of VW. Usually there is a lot of people from Berlin, Hannover or Magdeburg for the day, now have a look," she said, referring to the empty bus shelter.
She said the latest developments about Volkswagen are all the city's denizens is talking about.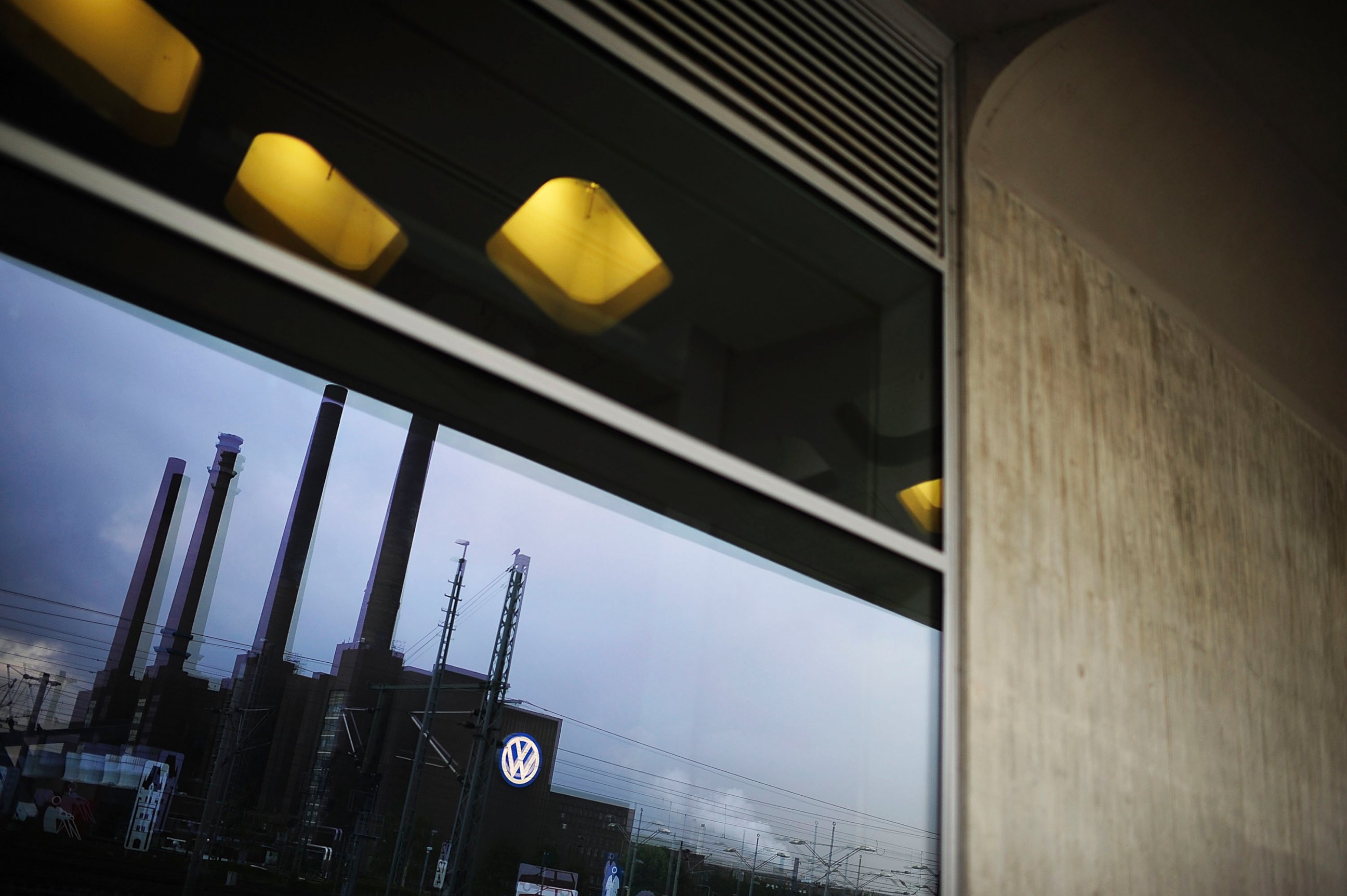 Last week, U.S. regulators accused the world's largest automaker of using illegal "defeat device" software that causes nearly 500,000 of its diesel cars to cheat on emissions standards tests. On Tuesday, Volkswagen said the emissions scandal involves 11 million of its diesel cars worldwide.
"The people are angry, the press doesn't talk about all the small workers that are going to lose their jobs. They have nothing to do with it, they just did their jobs. They were largely backing [former CEO Martin] Winterkorn, now they don't know what will happen," she said.
Volkswagen, which was created in 1937 by Adolf Hitler's Nationalist Socialist (Nazi) Party, means "The People's Car Company" in German. After World War II, the Allies took over Volkswagen's Wolfsburg factories and used Volkswagen as a model to rebuild the German auto industry.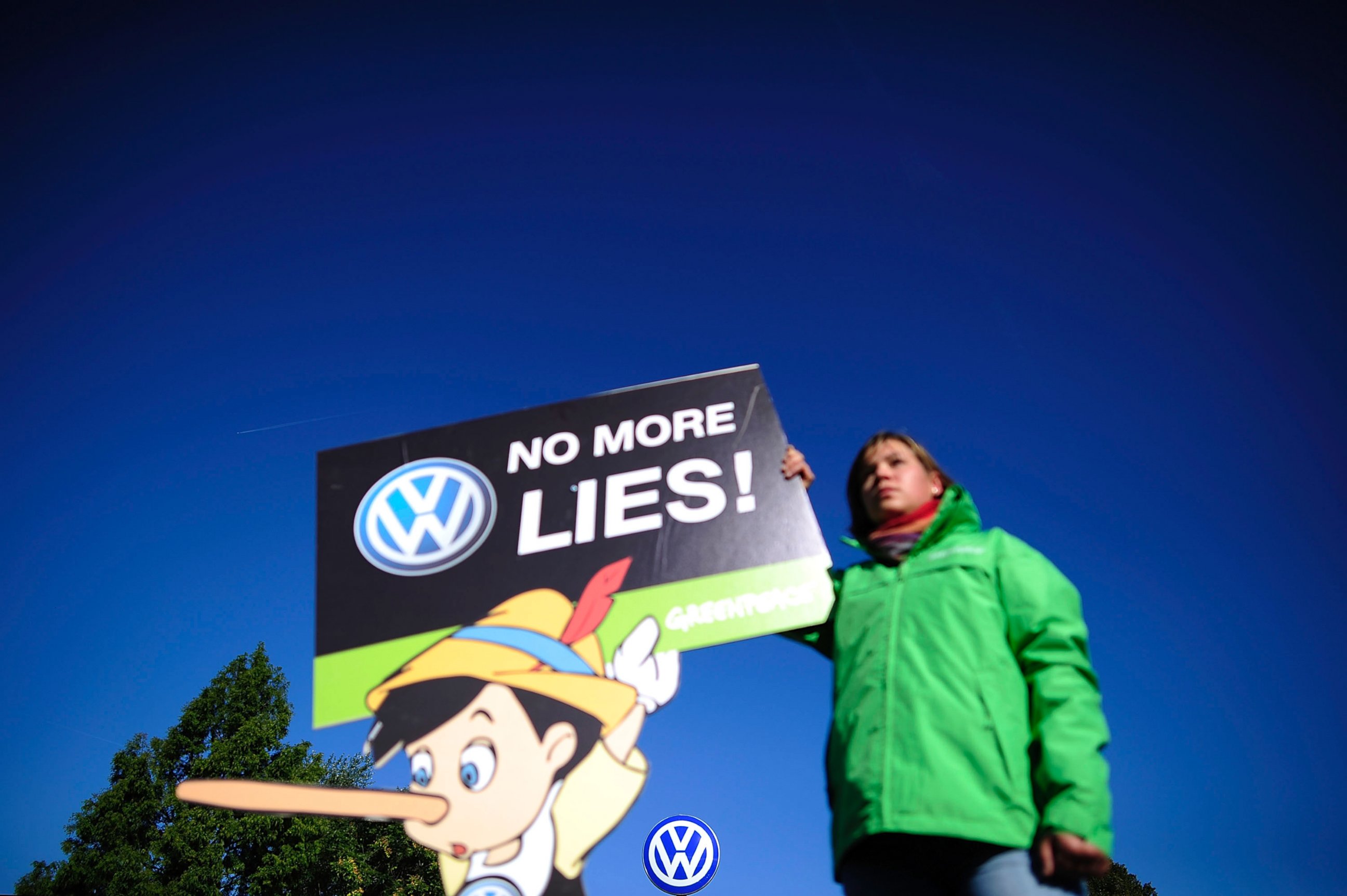 To understand how important Volkswagen is to Wolfsburg, one can look at the driver's bus, which is a Mercedes bus without a logo; it has been removed, as it has for all Mercedes buses. Half of the city's buses are from Mercedes, the other ones are from Man, of the Volkswagen group.
"Volkswagen says they didn't ask for it, but it's clear to everyone that they didn't want any Mercedes," the bus driver said.
A Taxi driver who said she has lived in Wolfsburg for the past 51 years said, "It's clearly emptier than in usual times. There are 60,000 people working for VW here, plus 20,000 indirect jobs [restaurants, shops] for a town of 130,000 inhabitants. The whole diesel production line has already been completely stopped. Wolfsburg had a very low unemployment rate, now what is going to happen? The whole region will suffer."
Volkswagen workers said they have been told not to talk to the press.
There was a group of Greenpeace activists standing on VW cars with banners: "VW: Stop lying," and they are asking the company to "communicate straight away all the models involved in the affair".
Get real-time updates as this story unfolds. To start, just "star" this story in ABC News' phone app. Download ABC News for iPhone here or ABC News for Android here.