— -- The 40-year old Pepsi Challenge is back with a vengeance and pulling out all stops when it comes to social media.
This time, a year-long marketing campaign will feature celebrities in sports, music and tech who will hold global and local challenges.
Starting today, Pepsi says it's launching its "biggest socially-led, content driven initiative ever." And, yes, there is a hashtag: #PepsiChallenge.
The historic campaign has long touted that "more people" prefer Pepsi in blind taste tests -- that is, more than 50 percent, according to Pepsi.
But Coca-Cola still outranks Pepsi Cola in carbonated soft drink market share: Coke has 17.4 percent, followed by Diet Coke at 9 percent, then Pepsi at 8.9 percent, according to Beverage-Digest's most recent figures, which was in 2013.
In other words, the cola war is back on with Pepsi's latest marketing move.
But when it comes to all the soda products of the two companies -- not just Pepsi and Coke colas -- Coca-Cola holds a commanding 29.5 percent of market share compared to Pepsico's 20.3 percent, according to an IBISWorld report from November about soda production in the United States.
To up the ante in the competitive soda race as many Americans are opting for healthier options like juices, Pepsi not only recruited six "Pepsi Challenge Ambassadors" around the world, but it's also taking its mission to space. The company is collaborating with UrtheCast for the world's first full-color ultra high-definition video camera in space. On the International Space Station (ISS), Pepsi will provide the first, "epic film adventure shot from space."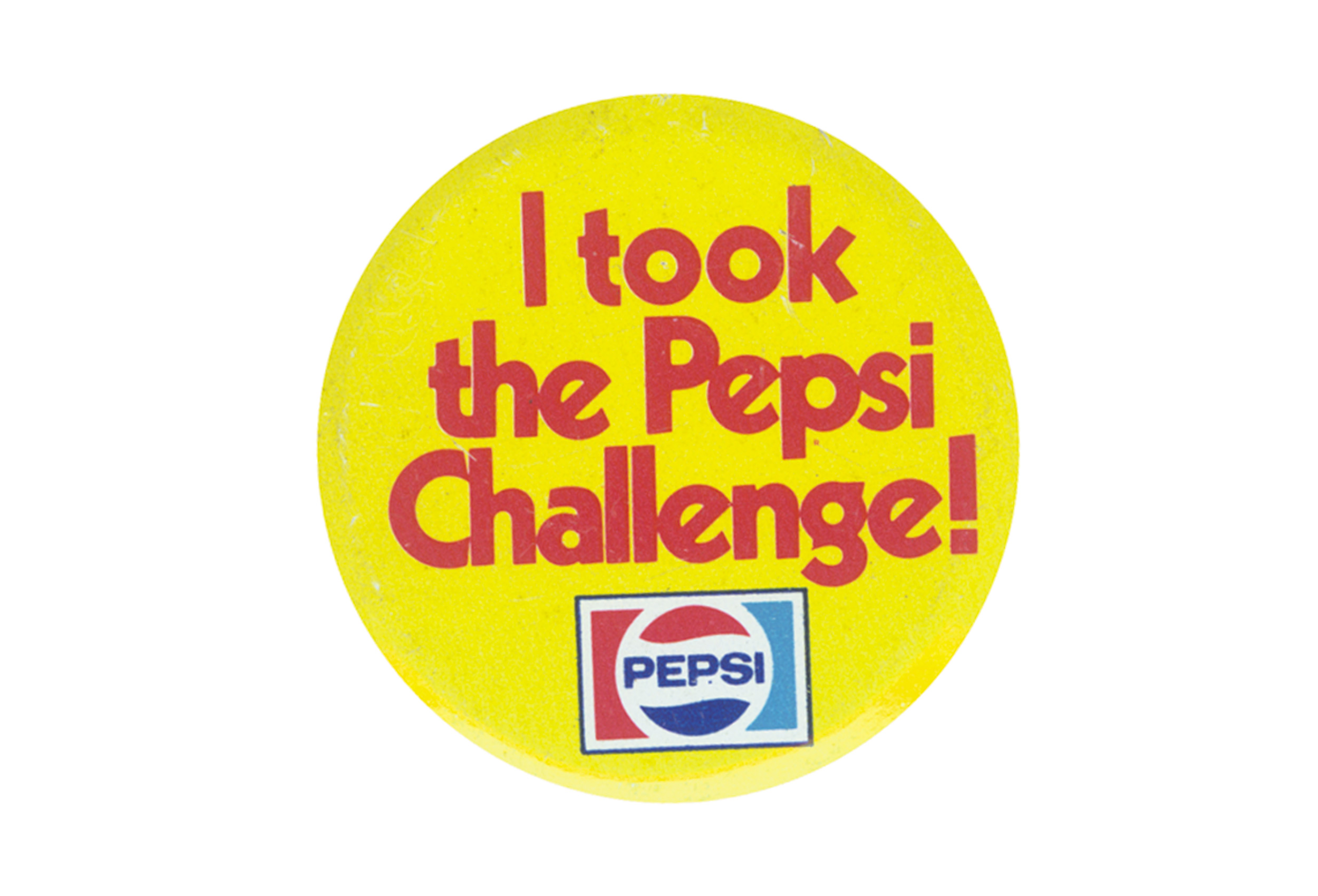 The new campaign builds on Pepsi's past efforts to engage people with the brand, as the company has sporadically resurrected the effort. In 2012, PepsiCo Beverages Canada relaunched the Pepsi Challenge with a big rig truck that toured the country and more than 1,000 events. A spokesman for Coca-Cola declined to comment about the Pepsi Challenge.
In the 1980s, "Welcome Back, Kotter" comedian Gabe Kaplan was a spokesman for the ad campaign. Pepsi says that millions of people have participated in a Pepsi Challenge Taste test since its inception.
The U.S. beverage business has faced worsening trends. Sales of carbonated soft drinks, which is the biggest category in the industry, continued to fall with worsening declines through 2013, according to Beverage-Digest's latest results.
The relaunching of the Pepsi Challenge is an attempt to introduce a new generation of consumers to Pepsi products, according to IBISWorld retail analyst Will McKitterick.
"The 'purpose-driven' focus of the campaign and its use of social media are clearly tailored to appeal to younger audiences," McKitterick said. "However, viral marketing campaigns have been known to fail spectacularly, especially if audiences view corporate efforts as 'inauthentic.'"