June 6, 2014 — -- Late, legendary sportscaster Harry Caray sure could put it away. A 1972 diary of his documents 288 uninterrupted days of drinking, according to the Chicago Sun Times.
The record, according to the paper, was kept for tax purposes back when a taxpayer could deduct the cost of business entertaining, provided he kept track of his receipts, dates and the names of people entertained.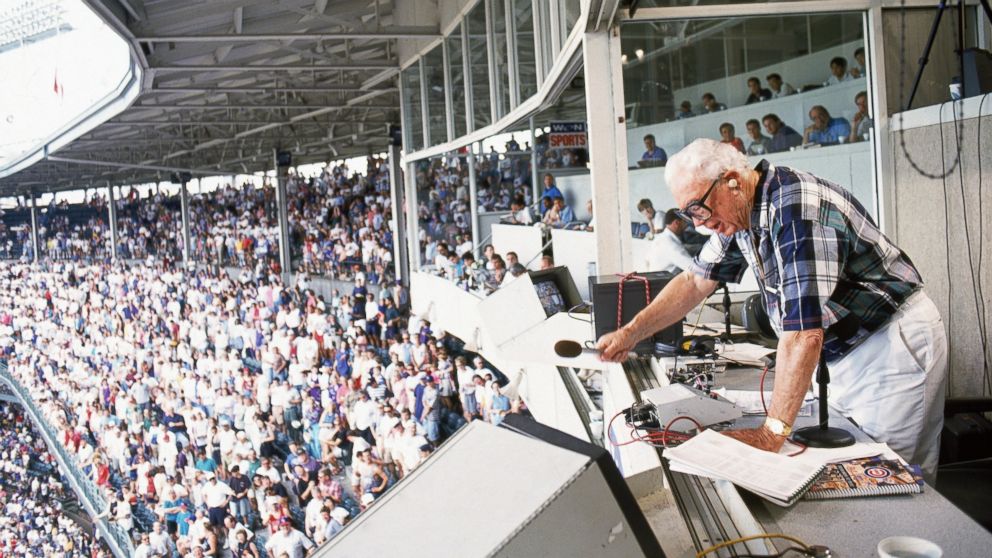 Caray's 1972 diary glitters with such names as Wilt Chamberlain, Don Drysdale, Jack Dempsey and Jack Benny, according to Sun Times reporter Neil Steinberg, who had a chance to leaf through the small, dark green "Day Book" he says was loaned to him by Grant DePorter, CEO of Harry Caray's Restaurant Group in Chicago.
Schierholtz, Cubs beat Mets 2-1 in 9th inning
The group operates seven Chicago-area restaurants, including Harry Caray's Italian Steakhouse and Holy Mackerel!, a seafood house.
The group's biography of Caray, on its website, says that young Caray played semi-pro baseball before turning to broadcasting. During his career, he called games for such teams as the St. Louis Hawks (now the Atlanta Hawks), the St. Louis Cardinals, the Oakland A's and the Chicago White Sox. He earned immortality as the voice of the Chicago Cubs, calling their games from 1982 until his death in 1998.
A year after his death, Caray was inducted into the American Sportscasters Association Hall of Fame.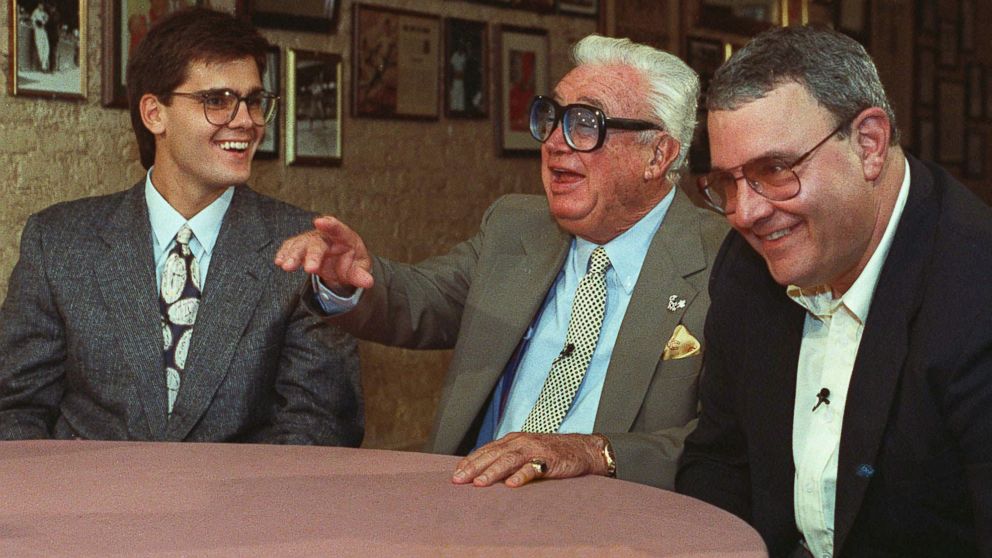 But given the 1972 diary -- one of eight he kept from the 1970s to the early 1980s, according to the Sun Times -- Caray might just as well have earned induction into the tippler's Hall of Fame.
On Jan. 1, the diary has him visiting four bars, running up tabs totaling almost $40. If that seems low, Steinberg notes that in 1972 a six-pack of beer cost $1.29.
As Caray himself might well have said: Holy cow!
Harry Caray left behind diary of drinking
In 1972, when Caray's diary begins, he had just begun working for the White Sox, with whom, says Steinberg, he cut a deal that ultimately made Caray wealthy: His pay was pegged to ballpark attendance, which Caray increased by employing his incomparable showmanship. He became famous for singing "Take Me Out to Ball Game" during the 7th inning stretch, and for signature exclamations such as "holy cow!" and "holy mackerel!"
Steinberg says that Caray viewed entertaining fans and celebrities as part of his responsibility. If so, he comported himself nobly: By Dec. 24, 1972, says Steinberg, the diary shows he had spent at least 354 of the previous 357 days in bars.