We have come to the end of another year. In 2016, we lost an unreasonable number of legendary performers and it has been a rather trying year otherwise, but I'm going to go out on a limb and say that this has been the best year musically since 1999.
You wouldn't know that by turning on the radio as modern pop radio tends to only scratch the surface of what's available, but across the board genre-wise there have been many really excellent records worth exploring for generations to come. This year, I could have easily made a list of 100 albums instead of 50 and been satisfied with every pick. So if some of your favorites are missing, rest assured, in such a stellar year there was stiff competition.
50. WEEZER – "Weezer (White Album)" Twenty-two years after their debut, this is Weezer's fourth color-coded, self-titled record and it builds on the positive momentum of 2014's "Everything Will Be Alright In The End." This album finds the band not only working from the grungy, power-pop framework that originally made them famous, but it also shows Rivers Cuomo putting a most concentrated effort into his lyrics. His lyrics had previously been on the simple side, perhaps as a defense mechanism because of the chilly reception given to the quite personal (initially misunderstood, but now classic) 1996 album, "Pinkerton" The music of Weezer hasn't sounded this liberated in a very long time.
Favorite Tracks:
"California Kids"
"Wind In Our Sail"
"Endless Bummer"
"L.A. Girlz"
"Thank God For Girls"
Read the original review here.
49. THE BLACK OPERA – "African America" In a year full of politically-charged hip-hop releases, The Black Opera's "African America" is particularly pointed and focused in its examination of modern American society. This is an in-depth look at disenfranchisement at a societal level. It essentially states that we live as if in different countries with different justice systemsnt people. This is an unflinching indictment of the system but it also shows some optimism for the future on tracks like "Young Ones" and "Positive Vibes Only (Mental Health Day.)" Like the many other records this year of this type, this album is mostly a plea for peace, equality and a dialogue. At its essence, this is a thought-provoking in-depth examination. This is an occasionally militant offering that won't necessarily be for everyone, but it provides some solid food-for-thought in a conversation that needs to happen. It is a record you won't soon forget.
Favorite Tracks:
"Pardon"
"African America"
"Black Woman Is God"
"Beautiful City"
"Top 5"
Read the original review here.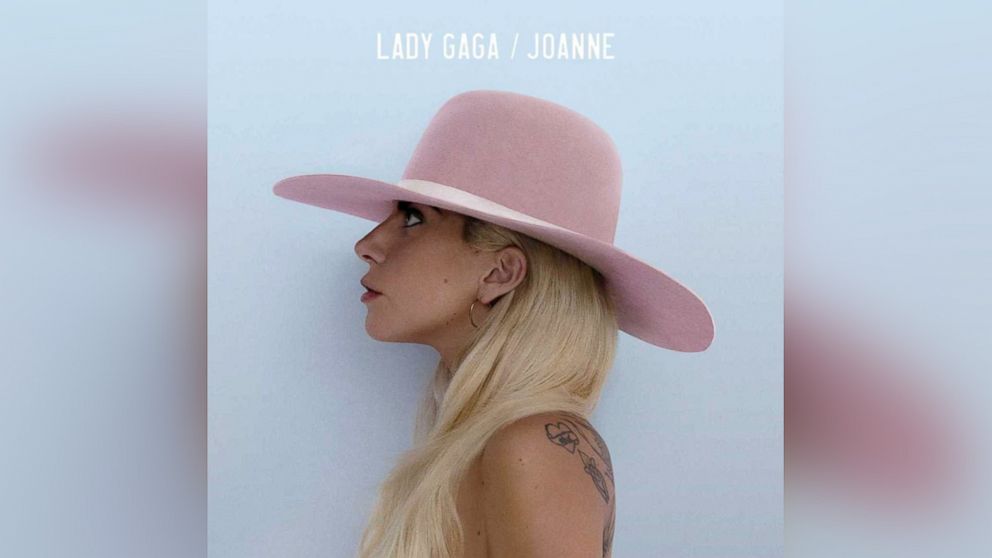 48. LADY GAGA – "Joanne" (Deluxe Edition) After her celebrated album with Tony Bennett, Lady Gaga takes an opportunity to re-define herself on "Joanne," showcasing more of her singer-songwriter side and working with a wide variety of guests including Mark Ronson, Queens Of The Stone Age's Josh Homme, Beck, Father John Misty and Florence Welch. She still has a bit of the dance-pop diva energy and she fuses it with some folk, country, and blues elements. She shines the most here on the ballads. Essentially "Joanne" is Gaga's most organic album to date, presenting a scaled-back approach. It continues to show her as a remarkable talent by peeling back some of the layers.
Favorite Tracks:
"Joanne"
"Million Reasons"
"Hey Girl" (Featuring Florence Welch)
"Angel Down"
"A-YO"
Read the original review here.
47. L'ORANGE & MR. LIF – "The Life And Death Of Scenery" / MR. LIF – "Don't Look Down" Quite simply, Mr. Lif deserves to be a much bigger name in hip-hop. Both "Don't Look Down" and his collaboration with producer L'Orange, "The Death Of Scenery" have a focused, alluring and occasionally cryptic energy. Lif has been making records now for over a decade-and-a-half. He still remains the kind of MC that only underground fans seem to know, but one listen to a track like "The Abyss" or the Del The Funky Homosapien-assisted "World Renown" should change that. "The Life And Death Of Scenery" seems to depict an anti-utopian vision of the future in the face of a world where culture has been omitted. It's just 22 in length, but it gets its job done right.
Favorite Tracks from "The Life And Death Of Scenery":
"Five Lies About The World Outside" (Featuring Insight)
"Antique Gold" (Featuring Chester Watson)
"The Scribe" (Featuring Akrobatik and DJ Qbert)
Favorite Tracks from "Don't Look Down":
"The Abyss"
"Whizdom"
"Pounds Of Pressure"
"World Renown" (Featuring Del The Funky Homosapien)
Read the original review of "Don't Look Down" here.
46. RACHAEL YAMAGATA – "Tightrope Walker" On this organic-sounding, occasionally bluesy offering singer-songwriter Rachael Yamagata show new layers of her performing prowess. This album was funded by a PledgeMusic campaign and sonically has a fresh "live-in-the-studio" sound. You can feel each instrument breathe as Yamagata drops future career standouts like the extremely soulful, "Let Me Be Your Girl." A decade or so ago, she scored a hit with "Worn Me Down." This record shows that mainstream radio needs to give her work another listen. This is a record with very wide appeal and a whisky-soaked brand of sultriness. Essentially Yamagata should probably still be holding a major-label deal.
Favorite Tracks:
"Let Me Be Your Girl"
"Nobody"
"Over"
"Break Apart"
45. PHANTOGRAM – "Three" This is Phantogram's darkest record to date, written in the wake of the death of member Sarah Barthel's sister. You can feel sadness reverberate not only through Barthel but Josh Carter, as well on the down-tempo glitch-y gospel of "Answer," or the sweeping "Barking Dog." There's also an authoritative driving energy on the single, "You Don't Get Me High Anymore" and the ominous "Run Run Blood" leaves an impression. This album is impressive and bothersome at the same time. It is meant to haunt its audience and is does so successfully. When it ends with the surprisingly bouncy, "Calling All," it is delivers a much-needed pick-up, even if it maintains a layer of sleaze. Phantogram are easily finding new ways to fuse modern pop with classic trip-hop.
Favorite Tracks:
"You Don't Get Me High Anymore"
"Run Run Blood"
"Answer"
"Destroyer"
"Same Old Blues"
Read the original review here.
44. MASTA ACE – "The Falling Season" Masta Ace is a hip-hop legend at this point. As he did on his fantastic DOOM-collaboration, "Son Of Yvonne," a few years back, he uses stories of his youth to weave a narrative in "The Falling Season." The story centers around his arrival in a new school and the surrounding circumstances. Ace lived in Brownsville but went to high school in Sheepshead Bay. The album's apex is "Young Black Intelligent" which is the kind of once-in-a-career single that makes you want to listen on repeat. The personal nature of this album and the way Ace tells this story always keeps you gripped as a listener. Masta Ace adds his name to the list of '90's legends making tremendously strong albums in 2016. This is a well-executed and compelling concept album.
Focus Tracks:
"Young Black Intelligent" (Featuring Pav Bundy, Hypnotic Brass Ensemble & Chuck D)
"3000 Avenue X" (Featuring Your Old Dog)
"Mr. Bus Driver" (Featuring Nikky Bourbon)
"Story Of Me" (Featuring Pearl Gates & Denez Prigent)
"Coronation"
Read the original review here.
43. TOVE LO – "Lady Wood" As she proved two years ago with "Queen Of The Clouds," Tove Lo is one of the most compelling pop stars to emerge in the modern field. "Lady Wood" is full of sleek and often aggressively sexual pop gems, with silky beats and bright synths. Tove Lo stands out in part because of her narrative-style. She isn't afraid to put a glossy sheen on topics that aren't always discussed. The record sounds bright, but standouts like "Don't Talk About It" and "Imaginary Friend" examine an emotional underbelly. As she did on "Queen Of The Clouds," Lo explores issues with self-doubt, depression, sensual desires and concepts surrounding addictions. We need artists like Tove Lo to unabashedly tackle taboos. If you are unfamiliar with her work, "Queen Of The Clouds" may still be a better jumping-off point, but "Lady Wood," is still another excellent offering that cements the enduring power of her work as a writer and a performer.
Favorite Tracks:
"Imaginary Friend"
"Flashes"
"Don't Talk About It"
"Influence" (Featuring Wiz Khalifa)
"Lady Wood"
Read the original review here.
42. ANGEL OLSEN – "My Woman" Angel Olsen has been a buzz-worthy act for the last five years. "My Woman" is an album that will likely introduce her work to a wider audience. Fusing indie-rock, alt-country and some soulful touches, this is the work of a singer-songwriter worthy of a bigger arena. Single, "Shut Up Kiss Me" got some well-earned traction, while "Give It Up" has a cool, garage-rock vibe. The second-half of the record is more subtle than the first, but given these softer atmospheres, Olsen is able to use her voice in an ethereal way. There's a gentle intimacy to this record. No matter how you spin it, Angel Olsen has a commanding presence and should be on your radar.
Favorite Tracks:
"Shut Up Kiss Me"
"Give It Up"
"Those Were The Days"
"Never Be Mine"
"Not Gonna Kill You"
Read the original review here.
41. WRAY – "Hypatia" Shoegaze and dream-pop remain evergreen subgenres. Just listen to Birmingham, Alabama's Wray and their album "Hypatia." It is thick with influence from the likes of Slowdive and My Bloody Valentine, but there are also a few jangle-pop elements thrown into the mix. Listen to "Giant" and the guitar-work is attention-grabbing, while the title-track brings to mind albums like The Cure's "Seventeen Seconds." While Wray show their influences quite obviously, they definitely inject a modern energy into their sound. This is an enveloping record, thick with dense layers of reverb. It's a driving, atmospheric triumph.
Favorite Tracks:
"Hypatia"
"May 23rd"
"Jennifer"
"Giant"
"Shiva"
Read the original review here.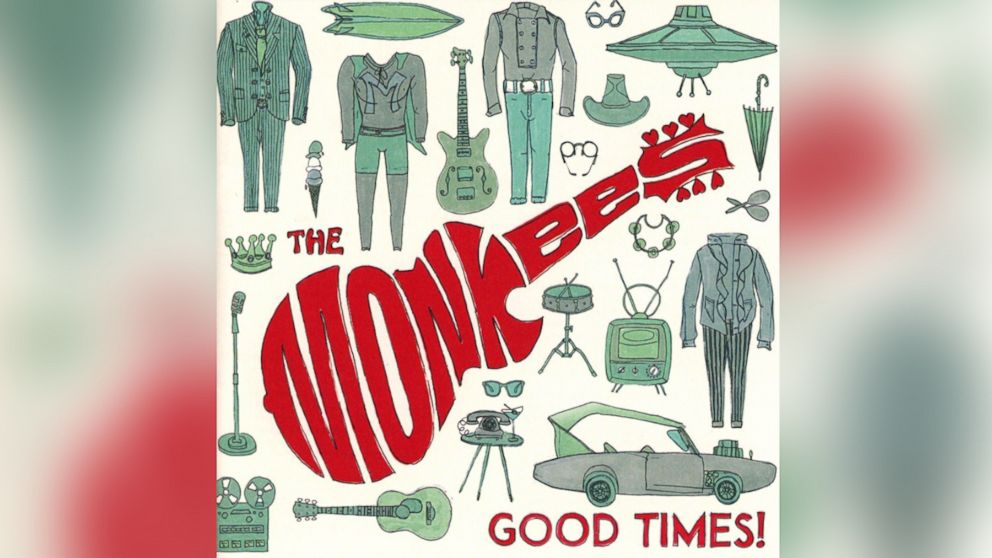 40. THE MONKEES – "Good Times!" One of the most unexpected and welcome records of 2016 was the Monkees' "Good Times!" Honoring their fiftieth anniversary, Micky Dolenz, Peter Tork and Mike Nesmith went into the studio with Fountains of Wayne's Adam Schlesinger, armed with a batch of songs written for them by the likes of Rivers Cuomo, Noel Gallagher, Paul Weller, Andy Partridge and more. In fact "Me & Magdalena," which was penned by Death Cab For Cutie's Ben Gibbard is a stunning piece of music that should be considered among their classics. Each surviving Monkee wrote (or in Dolenz's case, co-wrote) one original as well. And the teams of both Tommy Boyce & Bobby Hart and Gerry Goffin & Carole King are represented here as well, which is nice considering they wrote a lot of hits for the group in the sixties. If you are worried that the late Davy Jones isn't represented here, fret not. An old recording of the Neil Diamond-penned "Love To Love" gets a spruced-up treatment. In 2016, the Monkees came back with a surprising amount of force.
Favorite Tracks:
"Me & Magdalena"
"Birth Of An Accidental Hipster"
"Little Girl"
"She Makes Me Laugh"
"You Bring The Summer"
Read the original review here.
39. DESCENDENTS – "Hypercaffium Spazzinate" (Deluxe Edition) Hardcore legends, Descendents return with a blistering set packed with as much punk energy as it is full of pop hooks. As a band they have frequently enjoyed a strong even if it is channeled through hard guitars and pummeling drums. "Without Love" is a stellar specimen of what this band does best. After more than thirty years in the game, they are still delivering an album that sounds fresh. Of course, with the exception of the various production boosts and Milo Aukerman's cholesterol-themed "No Fat Burger," just listening to this record it is hard to tell that time has passed. It is obvious why they are revered and their influence shows through in the generation of pop-minded punk bands that emerged after their rise.
Favorite Tracks:
"Without Love"
"Spineless And Scarlet Red"
"No Fat Burger"
"Shameless Halo"
"Full Circle"
Read the original review here.
38. ELIOT SUMNER'S "Information" Eliot Sumner is obviously Sting's kid. The vocal tones and inflections are uncannily there and while the music on "Information" has more electronic and synth-y touches than Sting's work with the Police, the family resemblance can't be denied in these semi-apocalyptic new-wave nuggets. This is a darker and artier-sounding record than what was heard on the equally enjoyable 2010 album, "The Constant," from Sumner's previous project, I Blame Coco. The work here sounds both familiar and remarkably new. This is proof that talent can be inherited in often unexpected ways. "Information" is an extremely compelling record.
Favorite Tracks:
"Firewood"
"Let My Love Lie On Your Life"
"After Dark"
"Come Friday"
"Information"
Read the original review here.
37. COURTNEY MARIE ANDREWS – "Honest Life" If you are unfamiliar with Courtney Marie Andrews, she is an extremely talented singer-songwriter from Arizona and she's dropped a string of impressive indie releases. Her biggest claim to fame however is that she toured with Jimmy Eat World and was a strong presence throughout the cycle for their album "Invented." If all of this sounds intriguing to you, you are about to get a twist. "Honest Life" is essentially Andrews' country turn and it works in both a classic country realm and a singer-songwriter one as well. Her glowing, extremely expressive voice is perfectly suited for these songs. There's no forced twang. If you liked her earlier albums, odds are this one will resonate as well. On paper the stylistic shift seems more jarring than it is in practice. Courtney Marie Andrews is definitely an artist who should be on your radar.
Favorite Tracks:
"Irene"
"Put The Fire Out"
"Let The Good One Go"
"Rookie Dreaming"
"How Quickly Your Heart Mends"
Read the original review here.
36. CONRAD KEELY – "Original Machines" This solo-debut from the co-leader of ..And You Will Know Us By The Trail Of Dead is a sprawling, adventurous and eclectic offering, showcasing much of the same prog-rock-meets-nineties-alt-rock-drive found on the …Trail Of Dead records. It jams 24 tracks into roughly an hour, giving the feeling that Keely is just giving himself room to experiment. For that reason, this provides a very liberating listen, almost playing like a more produced answer to home-made mix-tape your musician friend has passed around. If you enjoy …Trail of Dead, this is an album you should definitely give a spin.
Favorite Tracks:
"Hills Of K-Town"
"In Words Of A Not So Famous Man"
"Rays Of The Absolute"
"Out On The Road"
"Waimanalo Drive"
Read the original review here.
35. KENDRICK LAMAR – "untitled. unmastered" Kendrick Lamar probably didn't release this thinking it would be year-end list-bound. After all, it's a collection of demos and spare bits from the sessions that spawned last year's "To Pimp A Butterfly," but it is filled with the same kind of topical (and in some places controversial) observations that fueled that record and made it a modern hip-hop masterpiece. In 8 songs and in under 35 minutes, Kendrick has made a fitting companion-piece to that album. Upon its release, it was shrouded in mystery with its blank green cover, lack of credits and lack of song-titles, adding to its allure. With "untitled. unmastered. Kendrick showed that even his cast-offs were better than a lot of rappers' A-material. Like a wise beat-poet emerging from a jazzy haze, he instantly commands the room.
Favorite Tracks:
"untitled 06 | 06.30.2014."
"untitled 03 | 05.28.2013."
"untitled 05 | 09.21.2014."
Read the original review here.
34. LISA HANNIGAN'S "AT SWIM" – On her first album in five years, former Damien Rice-associate Lisa Hannigan has released quite a stirring record. "At Swim" is every bit as compelling as her work with Rice, so it is a bit of a mystery that she doesn't seem to have the same level of profile. Throughout this mostly sparse, Wintery set, Hannigan also brings to mind another Irish singer who is sorely under-rated over here in the States, Gemma Hayes. This is a quiet record but it will seep into your ears and haunt you in a warm way. With titles like "We, The Drowned" and "Funeral Suit," Hannigan is crafting a dark, morose narrative, but she makes it sound welcoming.
Favorite Tracks:
"Barton"
"Prayer For The Dying"
"Ora"
"Snow"
"Undertow"
Read the original review here.
33. THE JOY FORMIDABLE – "Hitch" On their third full-length record, Welsh alternative rockers, The Joy Formidable still pack a powerful sound with loud riffs and a thunderous backbeat. There's something more organic going on with the sound of this record, but Ritzy Bryan still delivers the same kind of guitar assaults and large choruses as she did on 2011's "The Big Roar" and 2013's "Wolf's Law." While this collection maintains the band's signature grunge/shoegaze/power-pop hybrid formula, occasional classic rock elements are sneaking into the mix with some nods perhaps to the likes of Led Zeppelin and Fleetwood Mac. But if you are looking for a heavy act that will often leave you stunned, The Joy Formidable delivers.
Favorite Tracks:
"Radio Of Lips"
"It's Started"
"Don't Let Me Know"
"Running Hands With The Night"
"The Last Thing On My Mind"
Read the original review here.
32. TRAVIS – "Everything At Once" Travis' eighth studio album finds the Scottish band delivering a tight, surprisingly punchy set. In fact, not only is this their most compelling and interesting record since 2003's "12 Memories," but it also is a strong contender for their best album to date. The feedback-fueled fuzz-rock of "Radio Song," brings to mind "Pablo Honey"-era Radiohead, while the title-track sounds like some tightly-wound math-rock, before it too explodes with a loud, rocking chorus. This band built its reputation on friendly sounding singles like "Sing" and "Why Does It Always Rain On Me?" "Everything At Once" as an album shows their more volatile side with tremendous results. Even when the guitars are turned down, this collection delivers quite a hit.
Favorite Tracks:
"Radio Song"
"Everything At Once"
"3 Miles High"
"Paralyzed"
"Animals"
Read the original review here.
31. CHILDISH GAMBINO – "Awaken, My Love!" This was the last great album of 2016 to be released. Donald Glover switches up his musical persona, Childish Gambino here. He doesn't rap a single verse. In fact this isn't a hip-hop album at all. This is a cool (and unquestionably strange) R&B record that owes a lot to both George Clinton and Prince. This is a rather brave and challenging record for Glover and he deserves massive amounts of credit for defying what people expect. Is this record going to be polarizing in some circles? Most definitely. But I have no doubt that it will not only be an influential record but it will also be one that will be referenced for years to come. This is Donald Glover's own space-funk exploration.
Favorite Tracks:
"Me And Your Mama"
"Redbone"
"Stand Tall"
"Baby Boy"
"Riot"
Read the original review here.
30. CASE/LANGVEIRS – "case/lang/veirs" This is the debut album of case/lang/veirs, the union of Neko Case, k.d. lang and Laura Veirs and it finds the three singers singing in perfect harmony. It doesn't get much better than lead single "Atomic Number," and this is at its core a delicately executed collection that balances well-orchestrated alt-country, folk and jazzy textures as the three iconic singers trade off singing lead. Here's hoping this isn't a one-off project since these women produce an excellent sound when they are placed together. Considering that each of them is respected individually, this set is easily equal to the sum of its parts. It's as timeless as some of the singer-songwriter albums of the seventies.
Favorite Tracks:
"Atomic Number"
"Supermoon"
"Honey And Smoke"
"Song For Judee"
"Delirium"
Read the original review here.
29. SCHOOL OF SEVEN BELLS – "SVIIB" School Of Seven Bells' Benjamin Curtis died on December 29, 2013 after battling T-cell lymphoblastic lymphoma. "SVIIB" is most likely the duo's last record, put together with love by his bandmate and vocalist Alejandra Deheza with tracks she and Curtis worked on shortly before his death. Listening to this record, you would never know that the circumstances of its making were any different than any of the other records in their discography. This remains a loving and tender sounding collection of electro-flavored dream-pop. In fact "Open Your Eyes" is the kind of amazing pop single that should have gotten wider exposure. The liner notes to this album are heartbreaking, but this is the School Of Seven Bells doing what they do best in the face of adversity. Part of me hopes that Deheza is somehow able to keep the School Of Seven Bells torch lighted on her own and continues in tribute to Curtis' memory, but it will be completely understandable if she decides to re-emerge as part of another project in the future.
Favorite Tracks:
"This Is Our Time"
"Open Your Eyes"
"Ablaze"
"A Thousand Times More"
Read the original review here.
28. SAD13 – "Slugger" Sad13 is the solo project of Speedy Ortiz's Sadie Dupuis and it very much sounds like a lo-fi, more electronically-tinged version of the music heard on that band's "Foil Deer" and "Major Arcana." There's definitely a consistent thread that goes through Dupuis' work, whether she's aiming for rockier textures on the song "Hype" or finding her inner pop-star on "