— -- We have come to the end of another year. In 2016, we lost an unreasonable number of legendary performers and it has been a rather trying year otherwise, but I'm going to go out on a limb and say that this has been the best year musically since 1999.
You wouldn't know that by turning on the radio as modern pop radio tends to only scratch the surface of what's available, but across the board genre-wise there have been many really excellent records worth exploring for generations to come. This year, I could have easily made a list of 100 albums instead of 50 and been satisfied with every pick. So if some of your favorites are missing, rest assured, in such a stellar year there was stiff competition.
50. WEEZER – "Weezer (White Album)" Twenty-two years after their debut, this is Weezer's fourth color-coded, self-titled record and it builds on the positive momentum of 2014's "Everything Will Be Alright In The End." This album finds the band not only working from the grungy, power-pop framework that originally made them famous, but it also shows Rivers Cuomo putting a most concentrated effort into his lyrics. His lyrics had previously been on the simple side, perhaps as a defense mechanism because of the chilly reception given to the quite personal (initially misunderstood, but now classic) 1996 album, "Pinkerton" The music of Weezer hasn't sounded this liberated in a very long time.
Favorite Tracks:
"California Kids"
"Wind In Our Sail"
"Endless Bummer"
"L.A. Girlz"
"Thank God For Girls"
Read the original review here.
49. THE BLACK OPERA – "African America" In a year full of politically-charged hip-hop releases, The Black Opera's "African America" is particularly pointed and focused in its examination of modern American society. This is an in-depth look at disenfranchisement at a societal level. It essentially states that we live as if in different countries with different justice systemsnt people. This is an unflinching indictment of the system but it also shows some optimism for the future on tracks like "Young Ones" and "Positive Vibes Only (Mental Health Day.)" Like the many other records this year of this type, this album is mostly a plea for peace, equality and a dialogue. At its essence, this is a thought-provoking in-depth examination. This is an occasionally militant offering that won't necessarily be for everyone, but it provides some solid food-for-thought in a conversation that needs to happen. It is a record you won't soon forget.
Favorite Tracks:
"Pardon"
"African America"
"Black Woman Is God"
"Beautiful City"
"Top 5"
Read the original review here.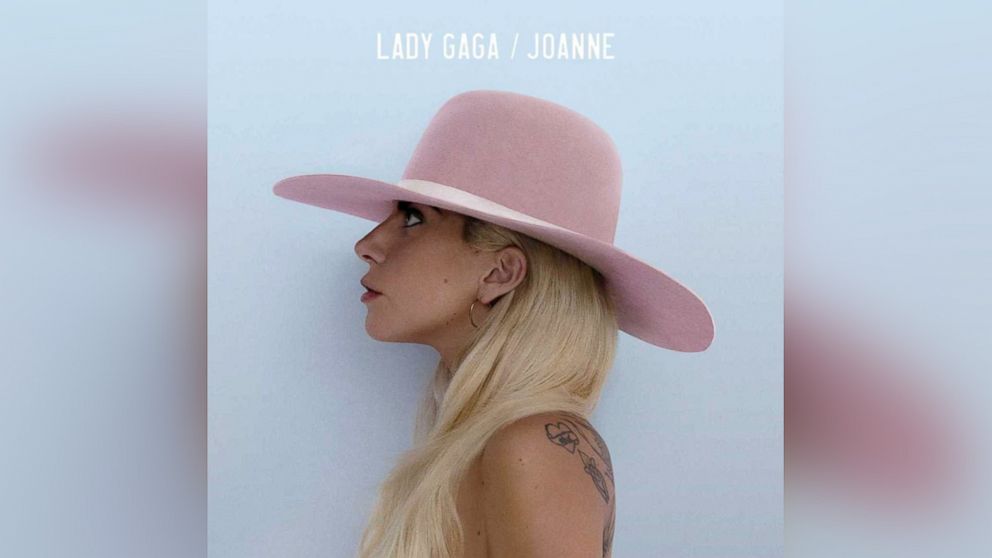 48. LADY GAGA – "Joanne" (Deluxe Edition) After her celebrated album with Tony Bennett, Lady Gaga takes an opportunity to re-define herself on "Joanne," showcasing more of her singer-songwriter side and working with a wide variety of guests including Mark Ronson, Queens Of The Stone Age's Josh Homme, Beck, Father John Misty and Florence Welch. She still has a bit of the dance-pop diva energy and she fuses it with some folk, country, and blues elements. She shines the most here on the ballads. Essentially "Joanne" is Gaga's most organic album to date, presenting a scaled-back approach. It continues to show her as a remarkable talent by peeling back some of the layers.
Favorite Tracks:
"Joanne"
"Million Reasons"
"Hey Girl" (Featuring Florence Welch)
"Angel Down"
"A-YO"
Read the original review here.
47. L'ORANGE & MR. LIF – "The Life And Death Of Scenery" / MR. LIF – "Don't Look Down" Quite simply, Mr. Lif deserves to be a much bigger name in hip-hop. Both "Don't Look Down" and his collaboration with producer L'Orange, "The Death Of Scenery" have a focused, alluring and occasionally cryptic energy. Lif has been making records now for over a decade-and-a-half. He still remains the kind of MC that only underground fans seem to know, but one listen to a track like "The Abyss" or the Del The Funky Homosapien-assisted "World Renown" should change that. "The Life And Death Of Scenery" seems to depict an anti-utopian vision of the future in the face of a world where culture has been omitted. It's just 22 in length, but it gets its job done right.
Favorite Tracks from "The Life And Death Of Scenery":
"Five Lies About The World Outside" (Featuring Insight)
"Antique Gold" (Featuring Chester Watson)
"The Scribe" (Featuring Akrobatik and DJ Qbert)
Favorite Tracks from "Don't Look Down":
"The Abyss"
"Whizdom"
"Pounds Of Pressure"
"World Renown" (Featuring Del The Funky Homosapien)
Read the original review of "Don't Look Down" here.
46. RACHAEL YAMAGATA – "Tightrope Walker" On this organic-sounding, occasionally bluesy offering singer-songwriter Rachael Yamagata show new layers of her performing prowess. This album was funded by a PledgeMusic campaign and sonically has a fresh "live-in-the-studio" sound. You can feel each instrument breathe as Yamagata drops future career standouts like the extremely soulful, "Let Me Be Your Girl." A decade or so ago, she scored a hit with "Worn Me Down." This record shows that mainstream radio needs to give her work another listen. This is a record with very wide appeal and a whisky-soaked brand of sultriness. Essentially Yamagata should probably still be holding a major-label deal.
Favorite Tracks:
"Let Me Be Your Girl"
"Nobody"
"Over"
"Break Apart"
45. PHANTOGRAM – "Three" This is Phantogram's darkest record to date, written in the wake of the death of member Sarah Barthel's sister. You can feel sadness reverberate not only through Barthel but Josh Carter, as well on the down-tempo glitch-y gospel of "Answer," or the sweeping "Barking Dog." There's also an authoritative driving energy on the single, "You Don't Get Me High Anymore" and the ominous "Run Run Blood" leaves an impression. This album is impressive and bothersome at the same time. It is meant to haunt its audience and is does so successfully. When it ends with the surprisingly bouncy, "Calling All," it is delivers a much-needed pick-up, even if it maintains a layer of sleaze. Phantogram are easily finding new ways to fuse modern pop with classic trip-hop.
Favorite Tracks:
"You Don't Get Me High Anymore"
"Run Run Blood"
"Answer"
"Destroyer"
"Same Old Blues"
Read the original review here.
44. MASTA ACE – "The Falling Season" Masta Ace is a hip-hop legend at this point. As he did on his fantastic DOOM-collaboration, "Son Of Yvonne," a few years back, he uses stories of his youth to weave a narrative in "The Falling Season." The story centers around his arrival in a new school and the surrounding circumstances. Ace lived in Brownsville but went to high school in Sheepshead Bay. The album's apex is "Young Black Intelligent" which is the kind of once-in-a-career single that makes you want to listen on repeat. The personal nature of this album and the way Ace tells this story always keeps you gripped as a listener. Masta Ace adds his name to the list of '90's legends making tremendously strong albums in 2016. This is a well-executed and compelling concept album.
Focus Tracks:
"Young Black Intelligent" (Featuring Pav Bundy, Hypnotic Brass Ensemble & Chuck D)
"3000 Avenue X" (Featuring Your Old Dog)
"Mr. Bus Driver" (Featuring Nikky Bourbon)
"Story Of Me" (Featuring Pearl Gates & Denez Prigent)
"Coronation"
Read the original review here.
43. TOVE LO – "Lady Wood" As she proved two years ago with "Queen Of The Clouds," Tove Lo is one of the most compelling pop stars to emerge in the modern field. "Lady Wood" is full of sleek and often aggressively sexual pop gems, with silky beats and bright synths. Tove Lo stands out in part because of her narrative-style. She isn't afraid to put a glossy sheen on topics that aren't always discussed. The record sounds bright, but standouts like "Don't Talk About It" and "Imaginary Friend" examine an emotional underbelly. As she did on "Queen Of The Clouds," Lo explores issues with self-doubt, depression, sensual desires and concepts surrounding addictions. We need artists like Tove Lo to unabashedly tackle taboos. If you are unfamiliar with her work, "Queen Of The Clouds" may still be a better jumping-off point, but "Lady Wood," is still another excellent offering that cements the enduring power of her work as a writer and a performer.
Favorite Tracks:
"Imaginary Friend"
"Flashes"
"Don't Talk About It"
"Influence" (Featuring Wiz Khalifa)
"Lady Wood"
Read the original review here.
42. ANGEL OLSEN – "My Woman" Angel Olsen has been a buzz-worthy act for the last five years. "My Woman" is an album that will likely introduce her work to a wider audience. Fusing indie-rock, alt-country and some soulful touches, this is the work of a singer-songwriter worthy of a bigger arena. Single, "Shut Up Kiss Me" got some well-earned traction, while "Give It Up" has a cool, garage-rock vibe. The second-half of the record is more subtle than the first, but given these softer atmospheres, Olsen is able to use her voice in an ethereal way. There's a gentle intimacy to this record. No matter how you spin it, Angel Olsen has a commanding presence and should be on your radar.
Favorite Tracks:
"Shut Up Kiss Me"
"Give It Up"
"Those Were The Days"
"Never Be Mine"
"Not Gonna Kill You"
Read the original review here.
41. WRAY – "Hypatia" Shoegaze and dream-pop remain evergreen subgenres. Just listen to Birmingham, Alabama's Wray and their album "Hypatia." It is thick with influence from the likes of Slowdive and My Bloody Valentine, but there are also a few jangle-pop elements thrown into the mix. Listen to "Giant" and the guitar-work is attention-grabbing, while the title-track brings to mind albums like The Cure's "Seventeen Seconds." While Wray show their influences quite obviously, they definitely inject a modern energy into their sound. This is an enveloping record, thick with dense layers of reverb. It's a driving, atmospheric triumph.
Favorite Tracks:
"Hypatia"
"May 23rd"
"Jennifer"
"Giant"
"Shiva"
Read the original review here.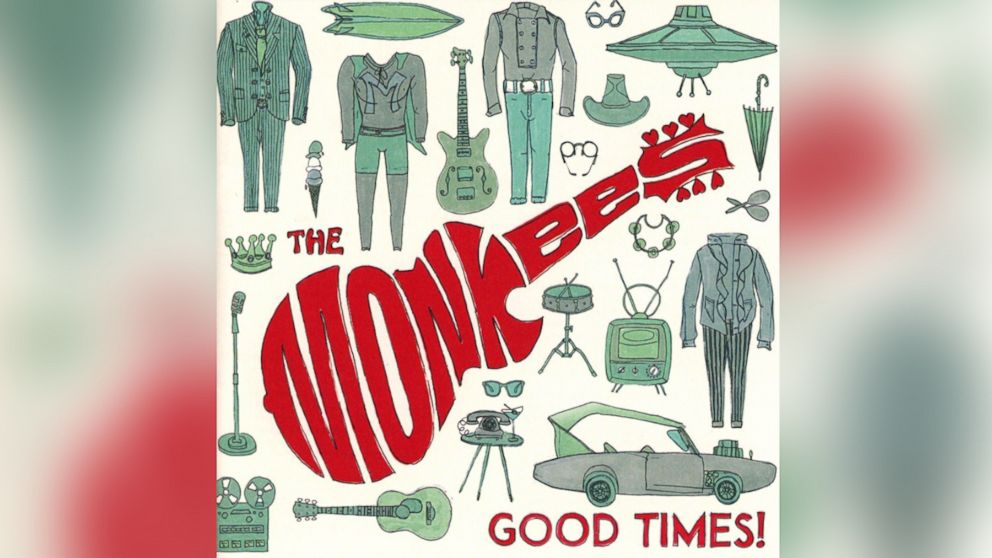 40. THE MONKEES – "Good Times!" One of the most unexpected and welcome records of 2016 was the Monkees' "Good Times!" Honoring their fiftieth anniversary, Micky Dolenz, Peter Tork and Mike Nesmith went into the studio with Fountains of Wayne's Adam Schlesinger, armed with a batch of songs written for them by the likes of Rivers Cuomo, Noel Gallagher, Paul Weller, Andy Partridge and more. In fact "Me & Magdalena," which was penned by Death Cab For Cutie's Ben Gibbard is a stunning piece of music that should be considered among their classics. Each surviving Monkee wrote (or in Dolenz's case, co-wrote) one original as well. And the teams of both Tommy Boyce & Bobby Hart and Gerry Goffin & Carole King are represented here as well, which is nice considering they wrote a lot of hits for the group in the sixties. If you are worried that the late Davy Jones isn't represented here, fret not. An old recording of the Neil Diamond-penned "Love To Love" gets a spruced-up treatment. In 2016, the Monkees came back with a surprising amount of force.
Favorite Tracks:
"Me & Magdalena"
"Birth Of An Accidental Hipster"
"Little Girl"
"She Makes Me Laugh"
"You Bring The Summer"
Read the original review here.
39. DESCENDENTS – "Hypercaffium Spazzinate" (Deluxe Edition) Hardcore legends, Descendents return with a blistering set packed with as much punk energy as it is full of pop hooks. As a band they have frequently enjoyed a strong even if it is channeled through hard guitars and pummeling drums. "Without Love" is a stellar specimen of what this band does best. After more than thirty years in the game, they are still delivering an album that sounds fresh. Of course, with the exception of the various production boosts and Milo Aukerman's cholesterol-themed "No Fat Burger," just listening to this record it is hard to tell that time has passed. It is obvious why they are revered and their influence shows through in the generation of pop-minded punk bands that emerged after their rise.
Favorite Tracks:
"Without Love"
"Spineless And Scarlet Red"
"No Fat Burger"
"Shameless Halo"
"Full Circle"
Read the original review here.
38. ELIOT SUMNER'S "Information" Eliot Sumner is obviously Sting's kid. The vocal tones and inflections are uncannily there and while the music on "Information" has more electronic and synth-y touches than Sting's work with the Police, the family resemblance can't be denied in these semi-apocalyptic new-wave nuggets. This is a darker and artier-sounding record than what was heard on the equally enjoyable 2010 album, "The Constant," from Sumner's previous project, I Blame Coco. The work here sounds both familiar and remarkably new. This is proof that talent can be inherited in often unexpected ways. "Information" is an extremely compelling record.
Favorite Tracks:
"Firewood"
"Let My Love Lie On Your Life"
"After Dark"
"Come Friday"
"Information"
Read the original review here.
37. COURTNEY MARIE ANDREWS – "Honest Life" If you are unfamiliar with Courtney Marie Andrews, she is an extremely talented singer-songwriter from Arizona and she's dropped a string of impressive indie releases. Her biggest claim to fame however is that she toured with Jimmy Eat World and was a strong presence throughout the cycle for their album "Invented." If all of this sounds intriguing to you, you are about to get a twist. "Honest Life" is essentially Andrews' country turn and it works in both a classic country realm and a singer-songwriter one as well. Her glowing, extremely expressive voice is perfectly suited for these songs. There's no forced twang. If you liked her earlier albums, odds are this one will resonate as well. On paper the stylistic shift seems more jarring than it is in practice. Courtney Marie Andrews is definitely an artist who should be on your radar.
Favorite Tracks:
"Irene"
"Put The Fire Out"
"Let The Good One Go"
"Rookie Dreaming"
"How Quickly Your Heart Mends"
Read the original review here.
36. CONRAD KEELY – "Original Machines" This solo-debut from the co-leader of ..And You Will Know Us By The Trail Of Dead is a sprawling, adventurous and eclectic offering, showcasing much of the same prog-rock-meets-nineties-alt-rock-drive found on the …Trail Of Dead records. It jams 24 tracks into roughly an hour, giving the feeling that Keely is just giving himself room to experiment. For that reason, this provides a very liberating listen, almost playing like a more produced answer to home-made mix-tape your musician friend has passed around. If you enjoy …Trail of Dead, this is an album you should definitely give a spin.
Favorite Tracks:
"Hills Of K-Town"
"In Words Of A Not So Famous Man"
"Rays Of The Absolute"
"Out On The Road"
"Waimanalo Drive"
Read the original review here.
35. KENDRICK LAMAR – "untitled. unmastered" Kendrick Lamar probably didn't release this thinking it would be year-end list-bound. After all, it's a collection of demos and spare bits from the sessions that spawned last year's "To Pimp A Butterfly," but it is filled with the same kind of topical (and in some places controversial) observations that fueled that record and made it a modern hip-hop masterpiece. In 8 songs and in under 35 minutes, Kendrick has made a fitting companion-piece to that album. Upon its release, it was shrouded in mystery with its blank green cover, lack of credits and lack of song-titles, adding to its allure. With "untitled. unmastered. Kendrick showed that even his cast-offs were better than a lot of rappers' A-material. Like a wise beat-poet emerging from a jazzy haze, he instantly commands the room.
Favorite Tracks:
"untitled 06 | 06.30.2014."
"untitled 03 | 05.28.2013."
"untitled 05 | 09.21.2014."
Read the original review here.
34. LISA HANNIGAN'S "AT SWIM" – On her first album in five years, former Damien Rice-associate Lisa Hannigan has released quite a stirring record. "At Swim" is every bit as compelling as her work with Rice, so it is a bit of a mystery that she doesn't seem to have the same level of profile. Throughout this mostly sparse, Wintery set, Hannigan also brings to mind another Irish singer who is sorely under-rated over here in the States, Gemma Hayes. This is a quiet record but it will seep into your ears and haunt you in a warm way. With titles like "We, The Drowned" and "Funeral Suit," Hannigan is crafting a dark, morose narrative, but she makes it sound welcoming.
Favorite Tracks:
"Barton"
"Prayer For The Dying"
"Ora"
"Snow"
"Undertow"
Read the original review here.
33. THE JOY FORMIDABLE – "Hitch" On their third full-length record, Welsh alternative rockers, The Joy Formidable still pack a powerful sound with loud riffs and a thunderous backbeat. There's something more organic going on with the sound of this record, but Ritzy Bryan still delivers the same kind of guitar assaults and large choruses as she did on 2011's "The Big Roar" and 2013's "Wolf's Law." While this collection maintains the band's signature grunge/shoegaze/power-pop hybrid formula, occasional classic rock elements are sneaking into the mix with some nods perhaps to the likes of Led Zeppelin and Fleetwood Mac. But if you are looking for a heavy act that will often leave you stunned, The Joy Formidable delivers.
Favorite Tracks:
"Radio Of Lips"
"It's Started"
"Don't Let Me Know"
"Running Hands With The Night"
"The Last Thing On My Mind"
Read the original review here.
32. TRAVIS – "Everything At Once" Travis' eighth studio album finds the Scottish band delivering a tight, surprisingly punchy set. In fact, not only is this their most compelling and interesting record since 2003's "12 Memories," but it also is a strong contender for their best album to date. The feedback-fueled fuzz-rock of "Radio Song," brings to mind "Pablo Honey"-era Radiohead, while the title-track sounds like some tightly-wound math-rock, before it too explodes with a loud, rocking chorus. This band built its reputation on friendly sounding singles like "Sing" and "Why Does It Always Rain On Me?" "Everything At Once" as an album shows their more volatile side with tremendous results. Even when the guitars are turned down, this collection delivers quite a hit.
Favorite Tracks:
"Radio Song"
"Everything At Once"
"3 Miles High"
"Paralyzed"
"Animals"
Read the original review here.
31. CHILDISH GAMBINO – "Awaken, My Love!" This was the last great album of 2016 to be released. Donald Glover switches up his musical persona, Childish Gambino here. He doesn't rap a single verse. In fact this isn't a hip-hop album at all. This is a cool (and unquestionably strange) R&B record that owes a lot to both George Clinton and Prince. This is a rather brave and challenging record for Glover and he deserves massive amounts of credit for defying what people expect. Is this record going to be polarizing in some circles? Most definitely. But I have no doubt that it will not only be an influential record but it will also be one that will be referenced for years to come. This is Donald Glover's own space-funk exploration.
Favorite Tracks:
"Me And Your Mama"
"Redbone"
"Stand Tall"
"Baby Boy"
"Riot"
Read the original review here.
30. CASE/LANGVEIRS – "case/lang/veirs" This is the debut album of case/lang/veirs, the union of Neko Case, k.d. lang and Laura Veirs and it finds the three singers singing in perfect harmony. It doesn't get much better than lead single "Atomic Number," and this is at its core a delicately executed collection that balances well-orchestrated alt-country, folk and jazzy textures as the three iconic singers trade off singing lead. Here's hoping this isn't a one-off project since these women produce an excellent sound when they are placed together. Considering that each of them is respected individually, this set is easily equal to the sum of its parts. It's as timeless as some of the singer-songwriter albums of the seventies.
Favorite Tracks:
"Atomic Number"
"Supermoon"
"Honey And Smoke"
"Song For Judee"
"Delirium"
Read the original review here.
29. SCHOOL OF SEVEN BELLS – "SVIIB" School Of Seven Bells' Benjamin Curtis died on December 29, 2013 after battling T-cell lymphoblastic lymphoma. "SVIIB" is most likely the duo's last record, put together with love by his bandmate and vocalist Alejandra Deheza with tracks she and Curtis worked on shortly before his death. Listening to this record, you would never know that the circumstances of its making were any different than any of the other records in their discography. This remains a loving and tender sounding collection of electro-flavored dream-pop. In fact "Open Your Eyes" is the kind of amazing pop single that should have gotten wider exposure. The liner notes to this album are heartbreaking, but this is the School Of Seven Bells doing what they do best in the face of adversity. Part of me hopes that Deheza is somehow able to keep the School Of Seven Bells torch lighted on her own and continues in tribute to Curtis' memory, but it will be completely understandable if she decides to re-emerge as part of another project in the future.
Favorite Tracks:
"This Is Our Time"
"Open Your Eyes"
"Ablaze"
"A Thousand Times More"
Read the original review here.
28. SAD13 – "Slugger" Sad13 is the solo project of Speedy Ortiz's Sadie Dupuis and it very much sounds like a lo-fi, more electronically-tinged version of the music heard on that band's "Foil Deer" and "Major Arcana." There's definitely a consistent thread that goes through Dupuis' work, whether she's aiming for rockier textures on the song "Hype" or finding her inner pop-star on "<2." (I'm still debating if the digital bells at the beginning of that track are an homage to the beginning of Michael Jackson's "Beat It.") This album has a hand-made quality. It doesn't feel too labored. It feels loose and fun and yet it is still full of indelible tracks like "Fixina" and "Get A Yes."
Favorite Tracks:
"Hype"
"Fixina"
"Get A Yes"
"<2"
"Coming Into Powers" (Featuring Sammus)
Read the original review here.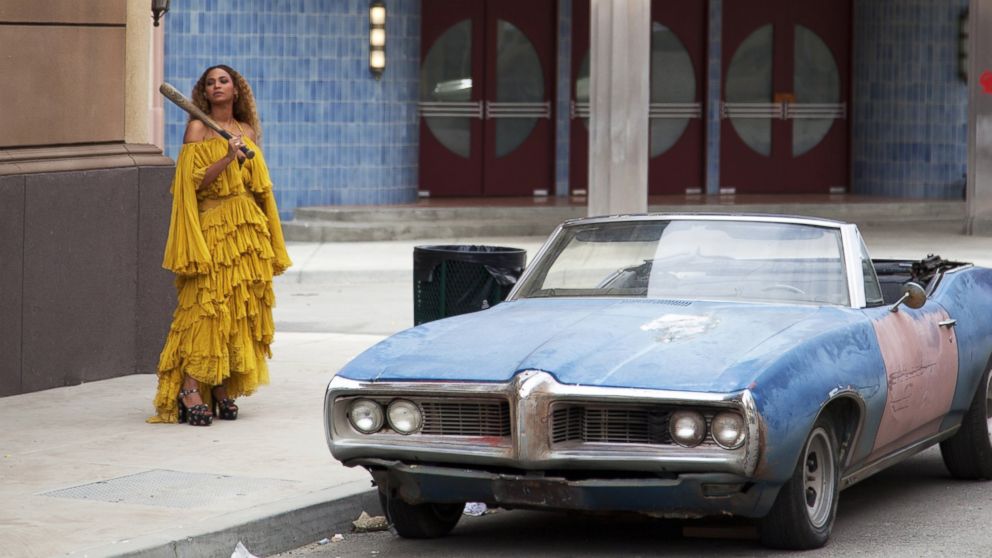 27. BEYONCE – "Lemonade" This isn't probably an album I have to explain. Beyoncé released "Lemonade" immediately after premiering a film on HBO. That film (included with the album) is essentially a visual counterpart. "Lemonade" has a narrative involving a cheating spouse, which of course caused rumors to fly about possible trouble between Beyoncé and Jay-Z. Even without the sensationalistic, attention-grabbing topics, "Lemonade" stands as Beyoncé's strongest album to date, showcasing a wide variety of contributors, including Kendrick Lamar, Jack White, James Blake, Vampire Weekend's Ezra Koenig and the Weeknd. Topic-wise, it speaks loudly about concepts of respect both from a relationship standpoint and dealing with wider, more socially and politically-conscious issues. It is clear that Beyoncé intended this album to be a powerful statement of pride. No one is going to take her down. Not a cheating man. Not a society packed with injustice. This is an often angry and pointed record, but with cause. Most of all, this set walks the line showing that it is alright to be livid and vulnerably heart-broken simultaneously.
Favorite Tracks:
"Hold Up"
"Freedom" (Featuring Kendrick Lamar)
"Don't Hurt Yourself" (Featuring Jack White)
"Sorry"
"Daddy Lessons"
Read the original review here.
26. THE LONDON SUEDE – "Night Thoughts" On their second album since re-forming, The London Suede (known simply as "Suede" across the pond) continue the cinematic rebirth found on 2013's impressive "Bloodsports," but this time they up the engagement-level even further. Brett Anderson still has a voice that can still adeptly maneuver unique melodic turns with his signature elastic lilt. This is an album the easily meets the band's best work from the nineties. "Outsiders" and "No Tomorrow," for instance, instantly rank among their best work. Considering the strength of both this album and "Bloodsports," here's hoping The London Suede don't part ways again anytime soon. They have definitely found a second wind.
Favorite Tracks:
"Outsiders"
"No Tomorrow"
"Like Kids"
"When You Are Young"
"Tightrope"
Read the original review here.
25. RADIOHEAD – "A Moon Shaped Pool" The members of Radiohead continue to release albums that go against the grain. With the exception of tracks like "Burn The Witch" and "Ful Stop," you could argue that this is the band's most subtle work, often anchored in dreamy, ethereal, hushed laments. The piano has a larger presence on this album as well. This is an album very heavy on mood and when it doesn't give way to grooves it has a classical sense of composition. Most interestingly, the album closes with a studio version of "True Love Waits," which has long been a live staple, having previously been featured on the "I Might Be Wrong: Live Recordings" EP which captured performances from the "Kid A"/"Amnesiac" period. "A Moon Shaped Pool" is a delicate and frequently gentle record with room for occasional freak-outs.
Favorite Tracks:
"Daydreaming"
"Identikit"
"Ful Stop"
"Burn The Witch"
"Glass Eyes"
Read the original review here.
24. LYDIA LOVELESS – "Real" With her fourth studio album, "Real," Lydia Loveless places herself at the forefront of the alt-country pack, with just enough twang to please the country crowd and just enough driving guitars to please the rock crowd. But it is her personal approach to lyrics that makes this album really shine. Every word sounds honest. Each line sounds like a confession. There are ghosts of influence from Lucinda Williams, R.E.M. and Ryan Adams in the arrangements, Loveless' voice is thick with emotion, even when she is working the funky groove of "Heaven." The truth is, "Real" is the kind of frank singer-songwriter statement we should get more of on country radio. It's an album that propels Lydia Loveless into the big leagues.
Favorite Tracks:
"More Than Ever"
"Heaven"
"Real"
"Out On Love"
"Same To You"
Read the original review here.
23. LAPSLEY – "Long Way Home" If you like the kind of experimental pop that can be found on the XL label, the debut full-length from British singer Låpsley is for you. Coming off like a cross between Adele and FKA twigs, this offers up trippy pop balladry of the highest form. You could imagine "Hurt Me," doing quite well on modern pop radio if given the chance. Låpsley's voice is commanding, but her grooves are also filled with the kind of pitch-shifted background effects that have become so popular recently. She sounds just at home singing a spare piano ballad as she does behind a glitch-fueled synth beat. "Long Way Home" is the kind of record that makes the most of its sonic textures and Låpsley is unquestionably a star on the rise.
Favorite Tracks:
"Hurt Me"
"Station"
"Painter"
"Love Is Blind"
"Seven Months"
Read the original review here.
22. APOLLO BROWN & SKYZOO – "The Easy Truth" Apollo Brown is a J Dilla-disciple from Detroit and Skyzoo is a Brooklyn M.C. Together they make hip-hop magic on "The Easy Truth." This is the kind of record that will take you back to when hip-hop was all about having a great flow over a stellar beat. Listen to "A Couple Dollars" and you'll hear that Skyzoo knows how to pack his tracks with some emotional heft as well. One of the best moments on the record is "On The Stretch & Bob Show," where Skyzoo is inserted into an episode of the legendary Columbia radio show of Stretch Armstrong and Bobbito Garcia and proceeds to rap over a the classic "funky drummer" beat, fused with Bubblegum Machine's "I Wonder," which was also used as the backdrop for Black Sheep's "Flavor Of The Month" back in the day. Elsewhere on "Spoils To The Victor," they manage to make great use of a sample from the Carpenters' "We've Only Just Begun." If you are looking for an album that stays true to hip-hop's classic ideals, this is it.
Focus Tracks:
"On The Stretch & Bob Show"
"A Couple Dollars" (Featuring Joell Ortiz)
"Basquiat On The Draw"(Featuring Conway and Westside Gunn)
"One In The Same" (Featuring Patty Crash)
"Visionary Riches"
21. BOB MOULD – "Patch The Sky" Like "Beauty & Ruin" and "Silver Age" before it, "Patch The Sky" finds the legendary Husker Du member, Bob Mould fusing a hardcore energy with mature songwriting. The album is a loud, hard offering in places and on tracks like "The End Of Things" and "Hold On," Mould tends to bury his vocals in the mix, but these songs would have just as much pull in the acoustic setting. These are well-constructed compositions. Mould has been making solid albums for decades now, but I'm not sure he's gotten the level of credit he deserves as a songwriter. It's great to see him continue going back to the louder side of his sound, because in a way it reinforces his strong command of pop melody craft. He's a celebrated, classic figure who is still hitting a peak.
Favorite Tracks:
"The End Of Things"
"Pray For Rain"
"Black Confetti"
"Hold On"
"Hands Are Tied"
Read the original review here.
20. PAUL SIMON – "Stranger To Stranger" (Deluxe Edition) "Stranger To Stranger" is Paul Simon's first album in five years and it is a really adventurous effort exploring funk and incorporating spiced samples. It's a very modern record and yet Simon still shows bits of his Simon & Garfunkel past on the "Bookends"-esque theme for Louis C.K.'s web-series "Horace & Pete," and the South African influence from his "Graceland" period is still quite strong as well. Single "Wristband," fuses a story about being locked out of backstage door as a socio-political metaphor of a world full of haves and have-nots. Fifty years into his career, Paul Simon is still penning classics.
Favorite Tracks:
"Stranger To Stranger"
"Wristband"
"Insomniac's Lullaby"
"Horace & Pete"
"Street Angel"
Read the original review here.
19. MICHAEL KIWANUKA – "Love & Hate" On Michael Kiwanuka's second full-length album he makes an earthy, soul classic, following in the footsteps of the likes of Nina Simone, Bill Withers and Marvin Gaye. "Black Man In A White World" employs a classic spiritual energy and creates a moving, modern Civil Rights anthem, pleading for the world get better and more accepting. Similarly the title-track has the same sort of resigned sense of longing. It's a sad statement that records made out of the frustration with societal inequality still have to be made in 2016, but Kiwanuka drives all his points home and the vintage production gives the entire set a classic feeling. This is a stellar and important album that takes the concept of the protest album to cinematic levels.
Favorite Tracks:
"Black Man In A White World"
"I'll Never Love Somebody"
"Love & Hate"
"One More Night"
Read the original review here.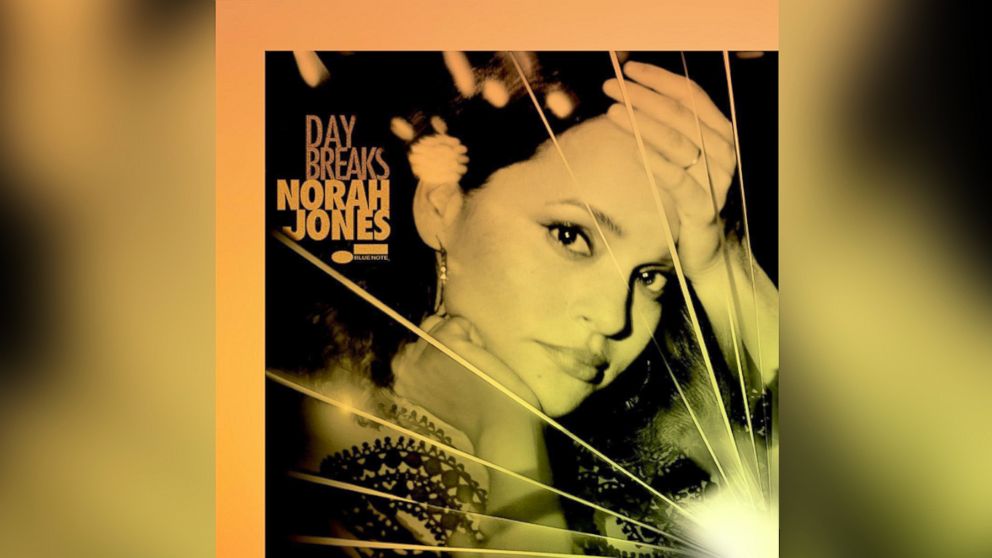 18. NORAH JONES – "Day Breaks" "Day Breaks" is quite possibly Norah Jones' jazziest sets to date, with complex chord-structures and room for solos. It also shows a bit of her country and R&B side. What this means is that on the same disc you have along with some originals, covers of Duke Ellington, Horace Silver and Neil Young. Common opinion may be that Jones peaked with her incredibly successful 2002 debut, "Come Away With Me," but like "Little Broken Hearts" and "The Fall" before it, "Day Breaks" shows Jones to be a better and more nuanced performer with every successive record. At this point, she can do just about anything. She remains one of the biggest talents working today.
Favorite Tracks:
"Flipside"
"Day Breaks"
"Carry On"
"Don't Be Denied"
"Peace"
Read the original review here.
17. DINOSAUR JR. – "Give A Glimpse Of What Yer Not" Of the bands from the eighties and nineties that have reformed, Dinosaur Jr. seem to be on the most creatively successful path. "Give A Glimpse Of What Yer Not" is the original trio's fourth record since their reunion. Their effort, "Farm" topped this list back in 2009 and that record and this one both share a strong sensibility. J Mascis' guitars bleed through your speakers on "Goin Down" and on the infectious single, "Tiny," while it is great to hear Lou Barlow behind the mic on psychedelic workout, "Love Is.." and the closer "Left/Right." Four albums back in, Mascis, Barlow and drummer, Murph seem comfortable as a band. That's good because they keep churning out future alt-rock classics.
Favorite Tracks:
"Tiny"
"Love Is..."
"Lost All Day"
"I Walk For Miles"
"I Told Everyone"
Read the original review here.
16. FRANK OCEAN – "Blonde" This spacey R&B gem of a record takes a lot of bizarre turns, keeping things interesting. Along the way, Frank Ocean quotes the Beatles and Elliott Smith while creating a legend of his own. Ocean sets up a sonically woozy backdrop with occasionally pitch-shifted voices. As I said in my original review, there are parts of this record that sound like Stevie Wonder trying to record Radiohead's "Kid A." Even with the left-field touches, this record is rarely too strange for its own good. "Ivy" for instance has a truly gorgeous melody. This is the kind of record that demands your attention. "Blonde" is almost as strong a record as "Channel Orange" was four years ago. Ocean has firmly established himself as a trend-setter.
Favorite Tracks:
"Pink + White"
"Ivy"
"Seigfried"
"Nights"
"White Ferrari"
Read the original review here.
15. TANYA DONELLY – "Swan Song Series" This lies somewhere between a compilation and an album. Tanya Donelly began releasing EPs quietly a couple years ago, marking the end of a long period of career silence. She kept releasing those EPs over time. "Swan Song Series" is that music plus a large batch of new cuts put together into a three-disc set. This year also saw Donelly re-form and tour with her band Belly, so it has been a year of musical rejuvenation. What makes this collection so excellent is its musical freedom. Donelly works with a variety of musical friends to create an eclectic mix. Most of them lie in an acoustic-learning singer-songwriter mode, but there are experiments with grungy-punk, and elements of country and electronica thrown in for good measure. These 31 tracks show what happens when an artist is free from label worries. It's obvious that Donelly just wanted to follow her whims and in the process make the best collection she could. It's also a reminder of her power and range as a songwriter and performer.
Favorite Tracks:
"Christopher Street"
"Snow Goose And Me"
"Send Me Your Next Nightmare"
"Tooraloo"
"Mr. Swan"
"Tu Y Yo"
Read the original review here.
Tanya Donelly talks about the "Swan Song Series" and the return of Belly.
14. JIMMY EAT WORLD – "Integrity Blues" Jimmy Eat World return with "Integrity Blues," an atmospheric masterpiece that deserves high placement in the ranking of their discography. It sounds like an equal combination between 2001's "Bleed American," and the excellent (but mysteriously polarizing) "Invented" from 2010. "Sure And Certain" has the same anthemic rock punch as "The Middle," even if it is a little slower and this is an album that perfectly captures everything this band does well. The sheer sonic range on "Pass The Baby" should definitely gain some attention. There isn't a dud here. "Integrity Blues" is one of Jimmy Eat World's most solid albums to date.
Favorite Tracks:
"Sure And Certain"
"You With Me"
"Pass The Baby"
"Pretty Grids"
"Pol Roger"
Read the original review here.
13. DE LA SOUL – "and the Anonymous Nobody…" Long Island hip-hop legends De La Soul returned with their first album in 12 years. Funded by an extremely successful Kickstarter campaign, "and the Anonymous Nobody" is an incredibly diverse record that challenges the ideals of how a hip-hop album should sound. Loaded with guests like Usher, Jill Scott, Snoop Dogg, Damon Albarn, David Byrne and others, this is a collection for hip-hop heads with eclectic tastes. There are long stretches where the trio let the instrumentation and guests take over, but this is unquestionably their record. In prep for this album, they hired musicians to record music to use in their beats, having been severely burned by their sample-usage in the past. "and the Anonymous Nobody" makes it abundantly clear the 27 years after "3 Feet High And Rising," De La Soul are still at the forefront of experimental hip-hop.
Favorite Tracks:
"Greyhounds" (Featuring Usher)
"Pain" (Featuring Snoop Dogg)
"Here In After" (Featuring Damon Albarn)
"Memories Of… (US)" (Featuring Pete Rock and Estelle)
"Drawn" (Featuring Little Dragon)
Read the original review here.
12. GARBAGE – "Strange Little Birds" 21 years after their first album, Garbage have continued to prove themselves to be one of the most reliably enjoyable and enduring bands from the nineties. "Strange Little Birds" is their sixth full-length and it is their darkest-sounding set to date, while maintaining the kind of integrity that made their self-titled album and "Version 2.0" worthy of repeat listens. Trip-hop and industrial grooves populate much of the record with standouts like "If I Lost You" and "Even Though Our Love Is Doomed" making very clear impressions. If you are looking for the classic-era Garbage sound, look no further than lead-single, "Empty." Shirley Manson remains one of the most engaging lead singers working today. This is quite a record.
Favorite Tracks:
"If I Lost You"
"Empty"
"Even Though Our Love Is Doomed"
"Magnetized"
"Blackout"
Read the original review here.
11. SAMMUS – "Pieces In Space" Sammus is an underground rapper and a Ph.D. candidate. The daughter of college professors, she delivers her verses with skill and emphasis on looking inward. Many of her beats have icy synths, giving them a modern but isolating feel that emphasizes the sentiments in her lyrics. She excellently conveys emotion but at the same time she has obviously put just as much thought into her lyrical flow. This balance should earn her fans of both older and newer hip-hop. "Pieces In Space" is a well-executed, well-thought-out record that will stick with you. Sammus volleys between songs about youthful nostalgia and brutally honest and personal reflections. If you have heard "1080p" or "Song About Sex," you won't be likely to forget them anytime soon. Sammus should be a bigger star in the hip-hop world.
Favorite Tracks:
"1080p" (Featuring Jean Grae)
"Song About Sex"
"Perfect, Dark"
"Weirdo" (Featuring Homeboy Sandman)
"Childhood"
Read the original review here.
10. REGINA SPEKTOR – "Remember Us To Life" (Deluxe) Regina Spektor delivers yet another groundbreaking set with "Remember Us To Life," her follow-up to "What We Saw From The Cheap Seats" which topped this list in 2012. This is a darker, sadder, more political offering. "The Trapper And The Furrier" plays like a fitting modern parable, while "Sellers Of Flowers" is a reflection on mortality using dead flowers as an illustrative device. "Small Bill$" has a catchy hip-hop flavor and "Older And Taller" has an upbeat bounce. If you enjoyed any part of Spektor's career, you'll find something to love here. Mostly this album brings back memories of the sparse, macabre observations on her album, "Soviet Kitsch." It's also an album with a lot of quotable lyrics.
Favorite Tracks:
"Small Bill$"
"The Trapper And The Furrier"
"Sellers Of Flowers"
"Grand Hotel"
"Older And Taller"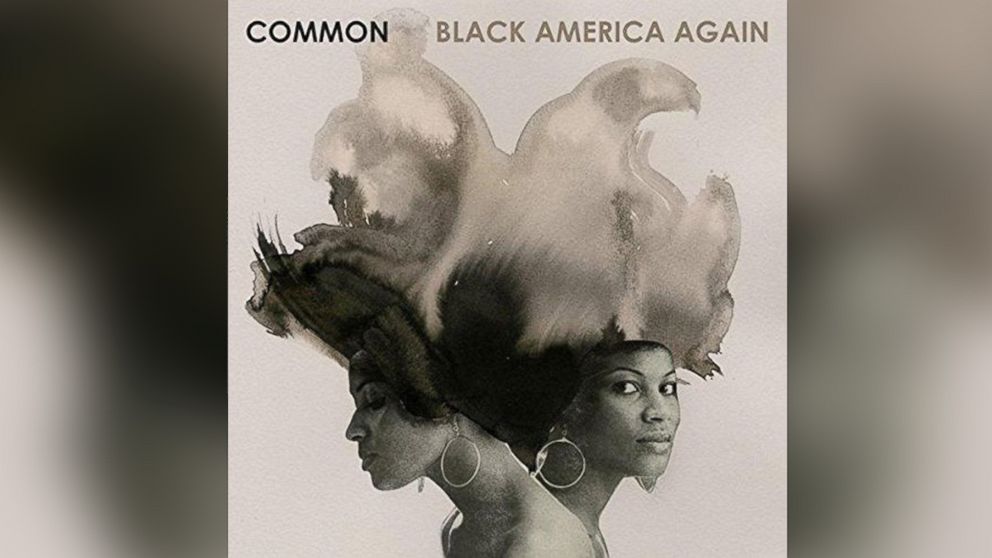 9. COMMON – "Black America Again" Common hits a high-point, encapsulating the racial tensions across the country in 2016 with "Black America Again," a pointed but hopeful record written out of frustration. On the title-track he name-checks Trayvon Martin and Sandra Bland, all along pleading for understanding in the face of injustice and inequality. This is one of Common's best albums, which is really saying something. As one of the kings of "Consciousness" hip-hop, he has often come off as wise beyond his years and this is a grand protest record. As I said in my original review, Common hits a great middle-ground here between Gil Scott-Heron and "What's Going On?"-era Marvin Gaye. When we look back on the hip-hop releases on 2016, we will remember these tense times in very vivid terms.
Favorite Tracks:
"Black America Again"
"Pyramids"
"Letter To Be Free"
"The Day Women Took Over"
"Home"
Read the original review here.
8. MITSKI – "Puberty 2" "Puberty 2" is one of the most affecting indie-rock releases of the year. Counting her self-released early records, this is singer-songwriter Mitski's fourth album and it is a succinct nugget of a record that explores a variety of sounds. You can hear echoes of Radiohead, Pixies and PJ Harvey influence throughout the 31-minute set, but Mitski definitely delivers her own unique spin. The apex of the album is "Your Best American Girl," a cutting, heartbreaking song about trying to find love in the face of an insurmountable culture-clash. The Japanese-born, New York based singer-songwriter has really come into her own this year, making her one of the most interesting new stars of the modern indie-rock scene. This is a glorious downer of a record in places, but it will get you where you live and it will undoubtedly speak to you. These are sharp, witty, honest songs.
Favorite Tracks:
"Your Best American Girl"
"I Bet On Losing Dogs"
"Happy"
"Fireworks"
"A Loving Feeling"
Read the original review here.
7. DAVID BOWIE – "Blackstar" The first great album of 2016 is also the saddest and probably the most challenging listen. When David Bowie dropped "Blackstar" on his 69th birthday back in January, it was initially a peculiar offering. Two days later when he died as the result of a previously unannounced battle with Cancer, the album's darkness made complete sense. The album's stranger corners became instantly crystal clear. "Lazarus" and the title-track are both profoundly haunting and it almost sounds like Bowie is almost wailing as if hoping for a better outcome. Yes, this is an often unsettling record, but it also ranks among one of Bowie's best. You have to give him credit for taking what was presumably a frightening experience and channeling it into his art. He was a fearless icon and he will be greatly missed. It helped that he ended this record on a hopeful, somewhat wistful note with the soaring "I Can't Give Everything Away." Fans of this record are also urged to check out the cast-album of its companion musical, "Lazarus." That soundtrack features three more new Bowie songs.
Favorite Tracks:
"Lazarus"
"Blackstar"
"I Can't Give Everything Away"
"Sue (Or In A Season Of Crime)"
Read the original review here.
6. DOE – "Some Things Last Longer Than You" Few bands this year made me more excited for the future of alternative rock than the London-based trio Doe. Inspired by the Breeders, Sleater-Kinney and Weezer, they delivered a rocking, compact record called "Some Things Last Longer Than You." What makes this record so special is its timelessness. It could have easily been released 20 years ago and been recently unearthed as a lost classic. The band's double-guitar attack and the vocal-interplay between guitarist Nicola Leel and drummer Jake Popyura stand as clear signatures. The glorious "Last Ditch" is one of the best rock singles of the year, while the Elastica-esque "Sincere," effectively calls out men who pretend to be Feminists for attention. Doe's sense of melody is strong but they also pack quite a lot of power. When "No. 1" sets the album off, it is clear that even within a minimalist framework, this band is a formidable force. If you enjoy this record, please also listen to their previous collection, "First Four," which compiled their early EPs into an album. Doe might just become one of your new favorite bands.
Favorite Tracks:
"Last Ditch"
"Turn Around"
"Sincere"
"Before Her"
"Respite"
Read the original review here.
5. RAY LAMONTAGNE – "Ouroboros" Ray LaMontagne was once known as a quiet singer-songwriter, releasing reflective, soulful hits like "Trouble." His last album, "Supernova," in 2014 found him working with Dan Auerbach of the Black Keys with excellent, psychedelic results. This year he teamed up with another fellow-rocker behind the boards, My Morning Jacket's "Jim James. Together they made a masterpiece. "Ouroboros" is a hard-hitting suite of songs. The psychedelic edges from the last record remain intact, although this album is more of a throwback to seventies classics like Pink Floyd's "Dark Side Of The Moon." This is the kind of record you want to listen to straight through from start to finish. It is woven together with that listening experience in mind. The slippery guitar-funk of "Hey, No Pressure" and the mammoth "While It Still Beats" sound lifted from another era and it is evident that this is a rock album that will endure for decades to come. I sense this album would be even better on vinyl.
Favorite Tracks:
"Hey, No Pressure"
"While It Still Beats"
"Another Day"
"The Changing Man"
Read the original review here.
4. THE AVALANCHES – "Wildflower" Australian crew, the Avalanches record a mixture of hip-hop, electronic music and turntablism. Their album, "Since I Left You" which was released in their homeland back in 2000 is widely considered a classic. "Wildflower" is that album's follow-up and it is said to have been in production for quite some time, being held up mainly by sample-clearance. It was worth the wait. This is a music fan's dream of a record, as many sounds combine to make a whirling analog-minded mass. You can tell the Avalanches are crate-divers since obscure snippets are openly interspersed with more recognizable passages. This is essentially a party record with a vintage DJ feel. Along the way, there are guests like rappers Danny Brown, DOOM and Biz Markie and indie-rockers like Father John Misty and Mercury Rev's Jonathan Donahue. This is a commanding mood-setter. It is also a fun record to deconstruct and examine for its samples.
Favorite Tracks:
"The Noisy Eater" (Featuring Biz Markie)
"Frankie Sinatra" (Featuring Danny Brown and DOOM)
"Livin' Underwater (Is Something Wild)"
"Subways"
"Because I'm Me" (Featuring Camp Lo)
Read the original review here.
3. BASIA BULAT – "Good Advice" Canadian singer-songwriter Basia Bulat released essentially a perfect record with this, her fourth album, "Good Advice." Interestingly, like Ray LaMontagne's "Ouroboros," this record was produced by My Morning Jacket's Jim James, which means James should definitely be producing more records. Bulat here sounds like a cross between Florence Welch and Natalie Merchant and she delivers ten striking, soaring bits of memorable pop. The instrumentation is lively here, complimenting Bulat's songs and giving them a vivid, live, natural feeling. "Infamous" really should have been a monstrous radio hit. The same could be said about "Long Goodbye," "La La Lie" and the sweeping "Someday Soon." From end-to-end this record holds up and shows Basia Bulat to be a major talent. In the States she should be a much bigger name. This is just an amazing set of songs.
Favorite Tracks:
"Infamous"
"Long Goodbye"
"La La Lie"
"Someday Soon"
"Time"
2. CAR SEAT HEADREST – "Teens Of Denial" Car Seat Headrest began as Will Toledo's home recording project. From 2010-2014 he released 11 albums on Bandcamp before signing with Matador. "Teens Of Denial" is Toledo's second proper offering, but thirteenth overall. Now with a full band, he has issued an album that would stand well next to classics from that label's back-catalog. There's a warm D.I.Y. aesthetic at work here that brings to mind records like Pavement's "Slanted And Enchanted" and Liz Phair's "Exile In Guyville" and Toledo is an engaging lyricist, telling stories about lives gone wrong and in the case of the song "Vincent," making observational points like how "They've a portrait of Van Gogh on the Wikipedia page for clinical depression." "Teens Of Denial" is a gutsy, hard-rocking record and Toledo is a tremendously witty writer with his own sarcastic slant. Those early Bandcamp releases are solid as well. If Toledo and company can keep this pace going, their following will surely grow exponentially. This is an instant indie-rock classic.
Favorite Tracks:
"Vincent"
"Connect The Dots (The Saga Of Frank Sinatra)"
"Not What I Needed"
"Drunk Drivers / Killer Whales"
"Destroyed By Hippie Powers"
Read the original review here.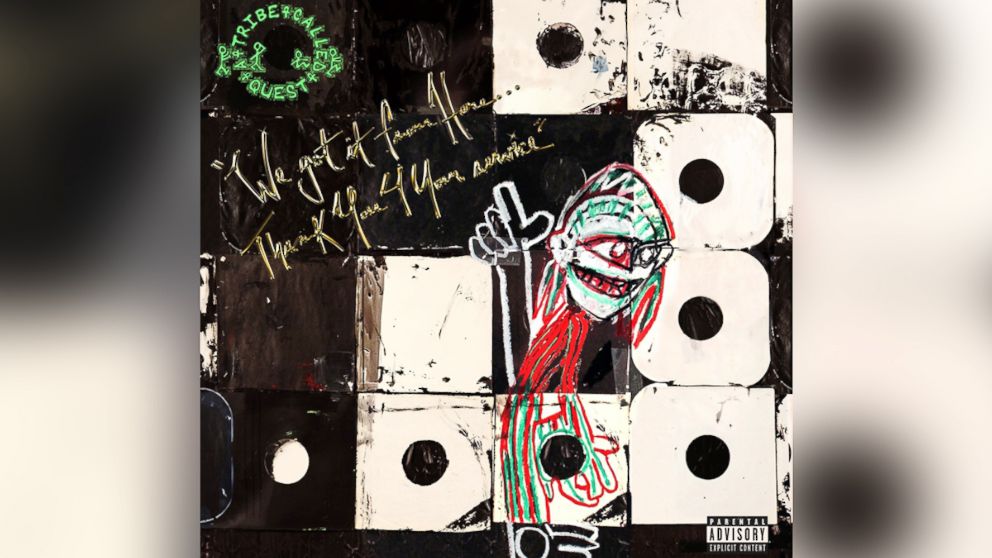 1. A TRIBE CALLED QUEST – "We got it from Here… Thank You 4 Your service" When A Tribe Called Quest's Phife Dawg died suddenly in March due to complications related to diabetes, few people knew that the group had secretly reconvened in November of last year to work on their first album in 18 years. "We got it from Here… Thank You 4 Your service" works really well and is the best record of the year because it effectively pays tribute to the group's back-catalog while still sounding new and current. Phife appears quite a few times on the record and the other members include a number of loving send-offs to their fallen brother. Recorded in Q-Tip's home studio, it is an album with a fresh DJ-mix-style to its sound, boasting high profile guests like Busta Rhymes, Kendrick Lamar, Jack White, Andre 3000, Consequence and even Elton John. It also marks the official studio return of the group's fourth member, Jarobi White, who only previously appeared during spoken interludes on their 1990 debut. This is a poignant, sometimes politically-charged record that keeps the group's core vision intact. It is too bad Phife didn't get to hear this project in its finished form. It's also unfortunate that this record is most likely a final offering. It is a complete success.
Favorite Tracks:
"Ego"
"Dis Generation"
"We The People"
"Enough"
"Conrad Tokyo"
"Solid Wall Of Sound"
Read the original review here.
Read the tribute to Phife Dawg here.
In some ways it was 2016 was a very trying year but it was an excellent year for music. Here's hoping for an even better and more positive 2017!