— -- Another year has passed and we find ourselves taking stock. Here are the 50 albums that made the biggest impression.
50. TRICKY – "Ununiform" Thirteen albums in, trip-hop pioneer Tricky delivers another record that stands among his best work. Reuniting with Martina Topley-Bird on single, "When We Die" and working with a variety of collaborators, including singers Francesca Belmonte, Mina Rose and others, Tricky is able to summon a darkly alluring sensation. He covers Hole's "Doll Parts" (as "Doll") with Avalon Lurks, gets Asia Argento to guest on "Wait for Signal" and menacingly whispers his words in his signature manner throughout the set. Nothing else sounds quite like a Tricky record.
Favorite Tracks:
"Running Wild" (Featuring Mina Rose)
"The Only Way"
"Doll" (Featuring Avalon Lurks)
"When We Die" (Featuring Martina Topley-Bird)
"Wait for Signal" (Featuring Asia Argento)
Read the original review.
49. NEW PORNOGRAPHERS – "Whiteout Conditions" The seventh album from the (mostly) Canadian power-pop collective is a particularly neon-hued assortment. This is the first album since the departure of occasional vocalist Dan Bejar from the fold, but the wonderful vocal interplay between A.C. Newman and Neko Case is still firmly intact. On tracks like "High Ticket Attractions" and "Second Sleep" they sound like a new-wave infused answer to the Mamas & the Papas. As usual, it is the tightly-wound compositions that make this album such a winner.
Favorite Tracks:
"This is the World of Theater"
"High Ticket Attractions"
"Play Money"
"Whiteout Conditions"
"Second Sleep"
Read the original review.
48. LIVING COLOUR – "Shade" On their first album in eight years, Living Colour firmly impress with the politically-charged and blues-flavored "Shade." Here you find them adding some sludge to Robert Johnson's "Preachin' Blues," showing the modern relevance of Marvin Gaye's "Inner City Blues" and completely reinventing Notorious B.I.G.'s "Who Shot Ya," peppering it with statistics about gun violence. There's a churning sense of beauty to "Always Wrong" and "Who's That" begins with a stunning guitar work-out from Vernon Reid. Nearly 30 years since "Vivid" and Living Colour are still on fire.
Favorite Tracks:
"Always Wrong"
"Blak Out"
"Who Shot Ya"
"Invisible"
"Two Sides"
Read the original review.
47. P!NK – "Beautiful Trauma" P!nk's latest album is mostly a ballad-driven affair with soaring numbers like the title-track and "What About Us." She keeps her signature attitude intact when she joins forces with Eminem on the sonic outlier, "Revenge," but the hefty number of strong, softly rising anthems puts emphasis on her considerable vocal prowess. Here she aims in directions that should please fans of both Adele and Sia, while proving her continued versatility. This is at its core a mature pop record stacked with emotional heft.
Favorite Tracks:
"What About Us"
"Whatever You Want"
"Where We Go"
"For Now"
"Beautiful Trauma"
Read the original review.
46. THE WAR ON DRUGS – "A Deeper Understanding" Adam Granduciel, the leader of the War on Drugs seems to have spent his career trying to fit a blueprint forged by the likes of Dire Straits, Tom Petty and Bruce Springsteen into a modern indie-rock contest. "A Deeper Understanding" is a rich, expansive, engrossing and focused set that pays fitting tribute to these obvious influences while also setting a new course. The 10 tracks in nearly 67 minutes are allowed to breathe without sounding monotonous and they increasingly gain momentum with repeated listens.
Favorite Tracks:
Read the original review.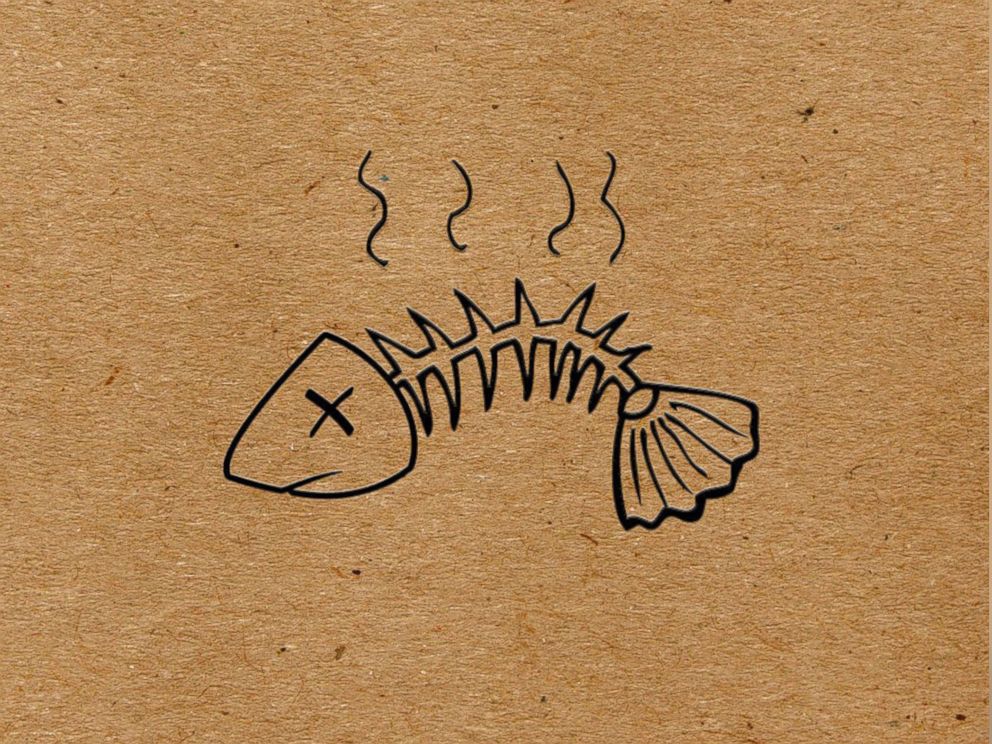 45. APOLLO BROWN & PLANET ASIA – "Anchovies" Apollo Brown gets on the list for a second year in a row. Last year he made waves with his collaboration with Skyzoo, "The Easy Truth." This year the DJ joins forces with the Fresno MC, Planet Asia, and the two make a commanding, often sparse and organic-sounding collection with "Anchovies." This is a scratchy, lush collection given heft by its vintage soul samples and its honest emotion. Death and angst are all around on tracks like "Pain" and "Deep in the Casket" and together Brown and Asia make something that shouldn't be ignored by the current hip-hop mainstream.
Favorite Tracks:
Read the original review.
44. JULIE BYRNE – "Not Even Happiness" A serene bit of ethereal folk music, this album will immediately entrance and relax you with its inherent warmth. Byrne is a captivating, subtle vocalist and while this is a lulling set, it is never boring. In fact, on the second listen songs like "Follow My Voice" and "Natural Blue" will seem immediately familiar. This is the kind of softly captivating record that deserves a wider audience.
Favorite Tracks:
Read the original review.
43. FRESH – "Fresh" This North London rock band delivers fast-paced rock fueled by strong punk and folk influences. Steamrolling through eleven songs in just over twenty minutes, this set moves quite rapidly but leader Kathryn Woods' wit makes an impression whether she's singing about if she's going to pass her exams, getting out some angst about forced religion or giving shout-outs to My Chemical Romance and Bikini Kill. This is sometimes raw and visceral but it has a melodic side as well. It feels like a bold kick-start that you'll want to hear on repeat.
Favorite Tracks:
Read the original review.
42. SHARON JONES & THE DAP-KINGS – "Soul of a Woman" A year ago we lost Sharon Jones after a battle with cancer and a stroke suffered on election night 2016. It turns out she and the Dap-Kings made one more record before her death and "Soul of a Woman" is a soulful, moving set. With the exception of a little raspiness sneaking in from time to time, it is really hard to tell anything was the matter during the recording of the majority of this set. It's mostly a fun time, even if it is ballad-heavy. Yes it does end with the prayer of "Call to God," giving you the hint that maybe everyone here knew this was the last go-around. This is really, at its core a beautiful parting gift from a singer cut down before her time.
Favorite Tracks:
"Pass Me By"
"Searching for a New Day"
"When I Saw Your Face"
"Come and Be a Winner"
"Matter of Time"
Read the original review.
41. NOVELLER – "A Pink Sunset for No One" Noveller is the brainchild of guitarist Sarah Lipstate and this instrumental album provides a moving score of sorts. Ambient textures are all around with hints of shoegaze and dream-pop thrown into the mix. "Rituals" is tight and almost modal in its focus while the title track almost floats away like a blissful, semi surf-driven cloud. If you are up for a challenging and yet sometimes hauntingly beautiful set, this album should definitely be on your radar. Given some of its momentous sonic climbs it is also a record that deserves to be blasted on a great sound-system.
Favorite Tracks:
"A Pink Sunset for No One"
"Rituals"
"Corridors"
"The Unveiling"
Read the original review.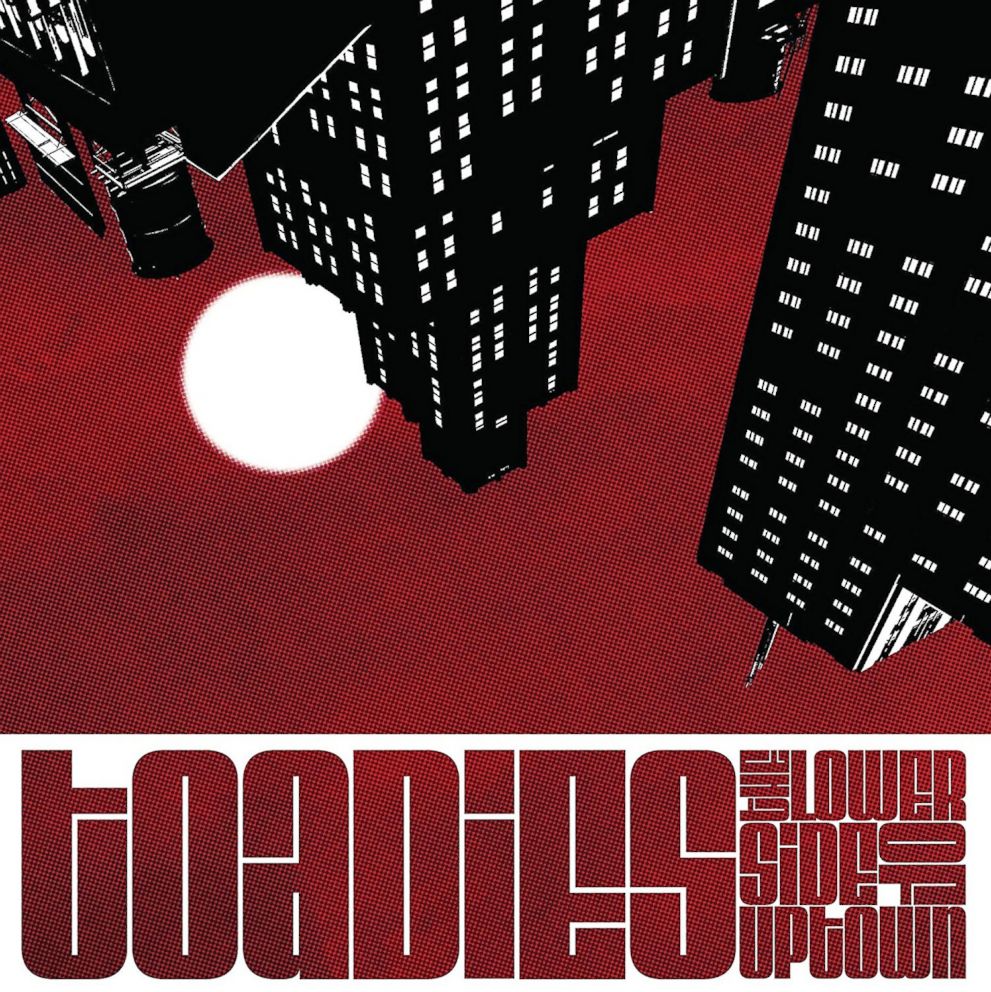 40. TOADIES – "The Lower Side of Uptown" It almost seems like with each Toadies album the band is getting a little heavier. Most famous for nineties hits like "Possum Kingdom" and "Away," over the last decade in particular -- since 2008's "No Deliverance" -- the band has been increasingly sludgy. The double guitar attack from Vaden Todd Lewis and Clark Vogeler can be both menacing and astounding and Lewis' bellow remains a mighty force. Just listen to the apex of this album's "Polly Jean" and you'll hear a dynamic band in top form.
Favorite Tracks:
"Polly Jean"
"When I Die"
"Mama Take Me Home"
"Broke Down Stupid"
"You Know the Words"
Read the original review.
39. THE ACCIDENTALS – "Odyssey" The major-label debut from folk-pop trio the Accidentals is an exciting, eclectic set that showcases the talents of singers and multi-instrumentalists Savannah Buist and Katie Larson. Along with drummer Michael Dause, the three make softly affecting records that will become an easy favorite. Adding flecks of alt-rock and Americana into the mix, the Accidentals have definitely made a purposely appealing collection.
Favorite Tracks:
"Arizona Stars"
"Memorial Day"
"Cut Me Down"
"In the Morning"
"Stitches and Seams"
Read the original review.