— -- Another year has passed and we find ourselves taking stock. Here are the 50 albums that made the biggest impression.
50. TRICKY – "Ununiform" Thirteen albums in, trip-hop pioneer Tricky delivers another record that stands among his best work. Reuniting with Martina Topley-Bird on single, "When We Die" and working with a variety of collaborators, including singers Francesca Belmonte, Mina Rose and others, Tricky is able to summon a darkly alluring sensation. He covers Hole's "Doll Parts" (as "Doll") with Avalon Lurks, gets Asia Argento to guest on "Wait for Signal" and menacingly whispers his words in his signature manner throughout the set. Nothing else sounds quite like a Tricky record.
Favorite Tracks:
"Running Wild" (Featuring Mina Rose)
"The Only Way"
"Doll" (Featuring Avalon Lurks)
"When We Die" (Featuring Martina Topley-Bird)
"Wait for Signal" (Featuring Asia Argento)
Read the original review.
49. NEW PORNOGRAPHERS – "Whiteout Conditions" The seventh album from the (mostly) Canadian power-pop collective is a particularly neon-hued assortment. This is the first album since the departure of occasional vocalist Dan Bejar from the fold, but the wonderful vocal interplay between A.C. Newman and Neko Case is still firmly intact. On tracks like "High Ticket Attractions" and "Second Sleep" they sound like a new-wave infused answer to the Mamas & the Papas. As usual, it is the tightly-wound compositions that make this album such a winner.
Favorite Tracks:
"This is the World of Theater"
"High Ticket Attractions"
"Play Money"
"Whiteout Conditions"
"Second Sleep"
Read the original review.
48. LIVING COLOUR – "Shade" On their first album in eight years, Living Colour firmly impress with the politically-charged and blues-flavored "Shade." Here you find them adding some sludge to Robert Johnson's "Preachin' Blues," showing the modern relevance of Marvin Gaye's "Inner City Blues" and completely reinventing Notorious B.I.G.'s "Who Shot Ya," peppering it with statistics about gun violence. There's a churning sense of beauty to "Always Wrong" and "Who's That" begins with a stunning guitar work-out from Vernon Reid. Nearly 30 years since "Vivid" and Living Colour are still on fire.
Favorite Tracks:
"Always Wrong"
"Blak Out"
"Who Shot Ya"
"Invisible"
"Two Sides"
Read the original review.
47. P!NK – "Beautiful Trauma" P!nk's latest album is mostly a ballad-driven affair with soaring numbers like the title-track and "What About Us." She keeps her signature attitude intact when she joins forces with Eminem on the sonic outlier, "Revenge," but the hefty number of strong, softly rising anthems puts emphasis on her considerable vocal prowess. Here she aims in directions that should please fans of both Adele and Sia, while proving her continued versatility. This is at its core a mature pop record stacked with emotional heft.
Favorite Tracks:
"What About Us"
"Whatever You Want"
"Where We Go"
"For Now"
"Beautiful Trauma"
Read the original review.
46. THE WAR ON DRUGS – "A Deeper Understanding" Adam Granduciel, the leader of the War on Drugs seems to have spent his career trying to fit a blueprint forged by the likes of Dire Straits, Tom Petty and Bruce Springsteen into a modern indie-rock contest. "A Deeper Understanding" is a rich, expansive, engrossing and focused set that pays fitting tribute to these obvious influences while also setting a new course. The 10 tracks in nearly 67 minutes are allowed to breathe without sounding monotonous and they increasingly gain momentum with repeated listens.
Favorite Tracks:
Read the original review.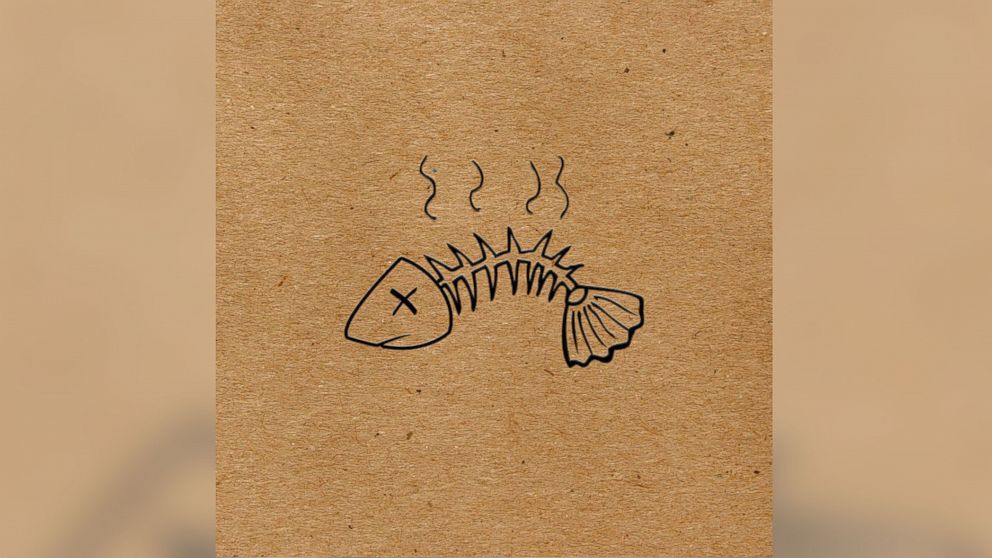 45. APOLLO BROWN & PLANET ASIA – "Anchovies" Apollo Brown gets on the list for a second year in a row. Last year he made waves with his collaboration with Skyzoo, "The Easy Truth." This year the DJ joins forces with the Fresno MC, Planet Asia, and the two make a commanding, often sparse and organic-sounding collection with "Anchovies." This is a scratchy, lush collection given heft by its vintage soul samples and its honest emotion. Death and angst are all around on tracks like "Pain" and "Deep in the Casket" and together Brown and Asia make something that shouldn't be ignored by the current hip-hop mainstream.
Favorite Tracks:
Read the original review.
44. JULIE BYRNE – "Not Even Happiness" A serene bit of ethereal folk music, this album will immediately entrance and relax you with its inherent warmth. Byrne is a captivating, subtle vocalist and while this is a lulling set, it is never boring. In fact, on the second listen songs like "Follow My Voice" and "Natural Blue" will seem immediately familiar. This is the kind of softly captivating record that deserves a wider audience.
Favorite Tracks:
Read the original review.
43. FRESH – "Fresh" This North London rock band delivers fast-paced rock fueled by strong punk and folk influences. Steamrolling through eleven songs in just over twenty minutes, this set moves quite rapidly but leader Kathryn Woods' wit makes an impression whether she's singing about if she's going to pass her exams, getting out some angst about forced religion or giving shout-outs to My Chemical Romance and Bikini Kill. This is sometimes raw and visceral but it has a melodic side as well. It feels like a bold kick-start that you'll want to hear on repeat.
Favorite Tracks:
Read the original review.
42. SHARON JONES & THE DAP-KINGS – "Soul of a Woman" A year ago we lost Sharon Jones after a battle with cancer and a stroke suffered on election night 2016. It turns out she and the Dap-Kings made one more record before her death and "Soul of a Woman" is a soulful, moving set. With the exception of a little raspiness sneaking in from time to time, it is really hard to tell anything was the matter during the recording of the majority of this set. It's mostly a fun time, even if it is ballad-heavy. Yes it does end with the prayer of "Call to God," giving you the hint that maybe everyone here knew this was the last go-around. This is really, at its core a beautiful parting gift from a singer cut down before her time.
Favorite Tracks:
"Pass Me By"
"Searching for a New Day"
"When I Saw Your Face"
"Come and Be a Winner"
"Matter of Time"
Read the original review.
41. NOVELLER – "A Pink Sunset for No One" Noveller is the brainchild of guitarist Sarah Lipstate and this instrumental album provides a moving score of sorts. Ambient textures are all around with hints of shoegaze and dream-pop thrown into the mix. "Rituals" is tight and almost modal in its focus while the title track almost floats away like a blissful, semi surf-driven cloud. If you are up for a challenging and yet sometimes hauntingly beautiful set, this album should definitely be on your radar. Given some of its momentous sonic climbs it is also a record that deserves to be blasted on a great sound-system.
Favorite Tracks:
"A Pink Sunset for No One"
"Rituals"
"Corridors"
"The Unveiling"
Read the original review.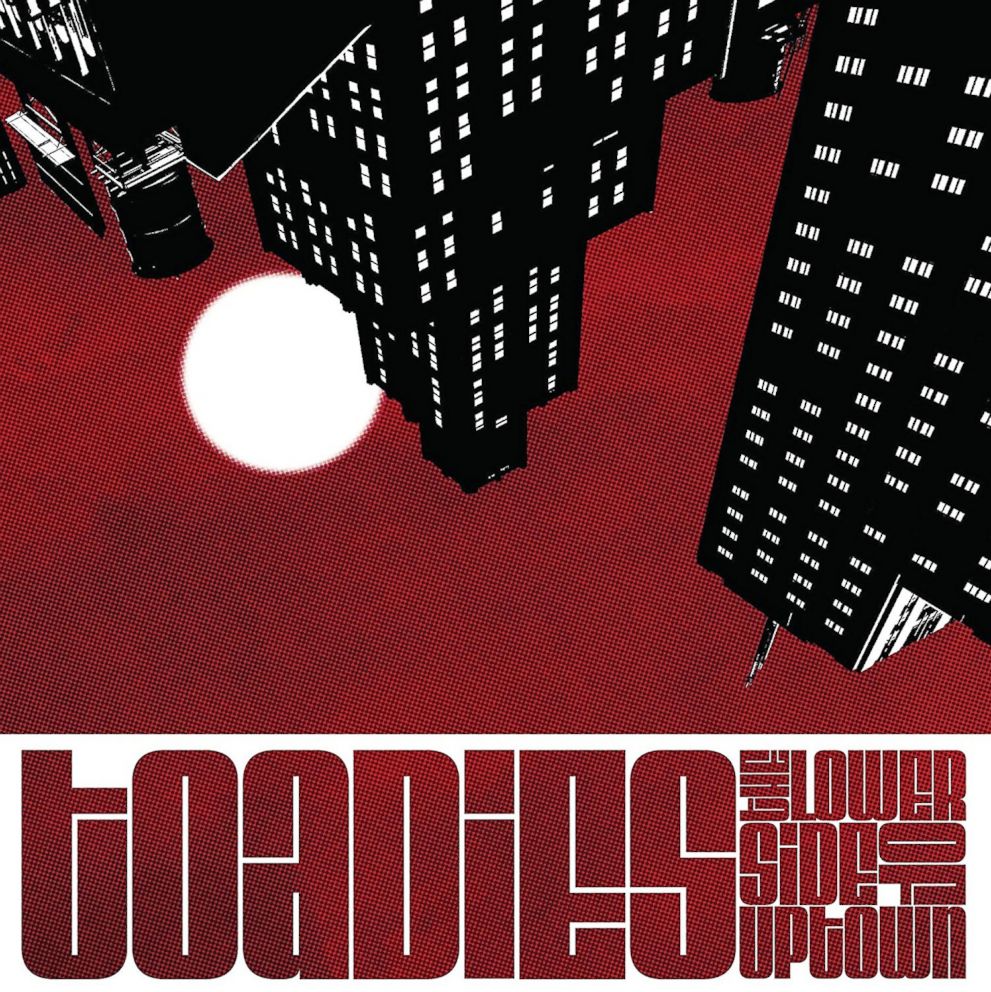 40. TOADIES – "The Lower Side of Uptown" It almost seems like with each Toadies album the band is getting a little heavier. Most famous for nineties hits like "Possum Kingdom" and "Away," over the last decade in particular -- since 2008's "No Deliverance" -- the band has been increasingly sludgy. The double guitar attack from Vaden Todd Lewis and Clark Vogeler can be both menacing and astounding and Lewis' bellow remains a mighty force. Just listen to the apex of this album's "Polly Jean" and you'll hear a dynamic band in top form.
Favorite Tracks:
"Polly Jean"
"When I Die"
"Mama Take Me Home"
"Broke Down Stupid"
"You Know the Words"
Read the original review.
39. THE ACCIDENTALS – "Odyssey" The major-label debut from folk-pop trio the Accidentals is an exciting, eclectic set that showcases the talents of singers and multi-instrumentalists Savannah Buist and Katie Larson. Along with drummer Michael Dause, the three make softly affecting records that will become an easy favorite. Adding flecks of alt-rock and Americana into the mix, the Accidentals have definitely made a purposely appealing collection.
Favorite Tracks:
"Arizona Stars"
"Memorial Day"
"Cut Me Down"
"In the Morning"
"Stitches and Seams"
Read the original review.
38. PET SYMMETRY – "Vision" The second album from Chicago's Pet Symmetry offers a half-hour of brisk (occasionally brutal and chaotic) power-pop. They are a super-group of sorts with Erik Czaja and Marcus Nuccio of the band Dowsing and Evan Thomas Weiss of Into It. Over It. They seem to have honed a formula for near-perfect post-nineties indie-rock. This album is loud, fuzzy and catchy in equal measure.

Favorite Tracks:

"Mostly Water"
"Stare Collection"
"50%"
"You, Me & Mt. Hood"
"Eyesores"

Read the original review.

37. WALKER LUKENS' - "Tell it to the Judge" Austin, Texas singer-songwriter Walker Lukens delivers a sharp collection of spiky rock with some blues and electro touches thrown in for good measure. Spoon's Jim Eno is behind the boards and that Spoon association shows in Lukens' angular sonic execution. "Tell it to the Judge" is an unpredictable always engaging record packed with a grab-bag of surprises.

Favorite Tracks:

"Don't Wanna Be Lonely (Don't Want to Leave You Alone)"
"Lifted"
"Jacket on Ya Shoulders"
"Simple Man
"Love Me Tender (Don't Be Cruel)"

Read the original review.

36. MARGO PRICE – "All American Made" Releasing two albums in two years, Margo Price is quickly becoming one of the most authentic-sounding country acts working today. There is plenty of Dolly Parton and Loretta Lynn influence here on "All American Made." This makes most of the other music that comes out of Nashville these days sound like glossy, twang-y pop in comparison. She tackles the gender-pay disparity on "Pay Gap" and gets joined by Willie Nelson on "Learning to Lose." This is a record for those who miss real country music.

Favorite Tracks:

"Pay Gap"
"Nowhere Fast"
"All American Made"
"Learning to Lose" (Featuring Willie Nelson)
"Weakness"

Read the original review.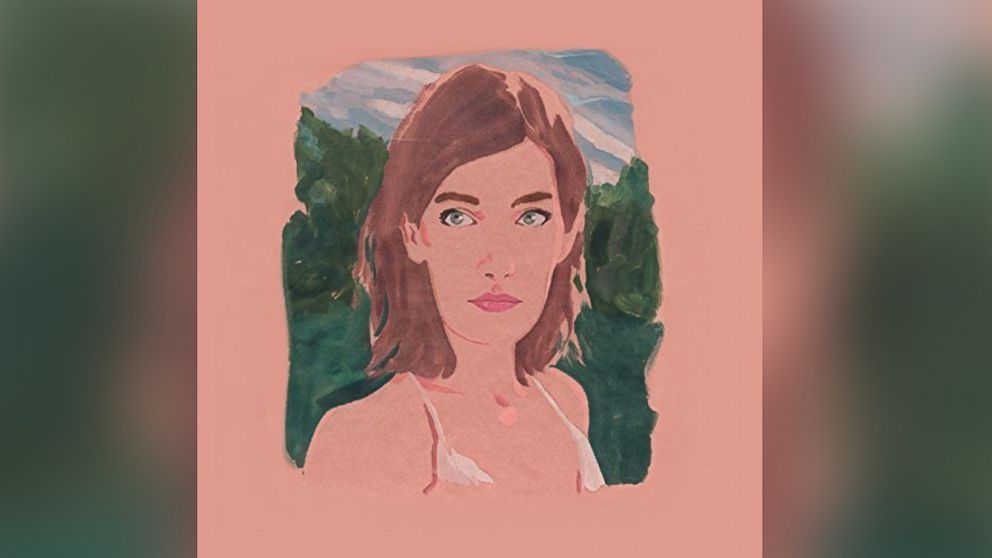 35. SEBASTIAN BLANCK – "Convince Me" / "Likeness" Visual artist and singer-songwriter Sebastian Blanck follows up his quiet and introspective "Alibi Coast" with the heavier and brighter sounding, "Convince Me." This is an often sunny record which finds Blanck dueting with singers like Sharon Van Etten, Becky Stark and Hannah Cohen. This is a rich, sonically diverse collection of indie-rock. A month or so before it was released, Blanck released the "Likeness" EP which serves as a companion piece of sorts since both have strikingly different versions of stand-out, "Cannot Let You Go."
Favorite Tracks: "Convince Me"
"Twin Fog"
"Among the Loves You Love"
"Cannot Let You Go"
"Denial"
Read the original review.
Favorite Tracks: "Likeness"
"Cannot Let You Go"
"Standing on my Own" (Featuring Hannah Cohen)
34. NINE INCH NAILS – "Add Violence" In the last week of 2016 Trent Reznor released a new Nine Inch Nails EP, "Not the Actual Events." Months later, he released "Add Violence," and the two feel like side one and side two of a solid Nine Inch Nails album. Reznor joins forces with Atticus Ross, who is now a full-time NIN member and the two make a stirring music that recalls both his electro beginnings and the darker, murkier work of later albums like "The Downward Spiral" and "The Fragile."
Favorite Tracks:
"Less Than"
"The Background World"
"The Lovers"
Read the original review.
33. LINKIN PARK – "One More Light" After the death of Chester Bennington, this record took on new meaning. Fans may have initially not received this set well because it didn't have the band's signature rocking sound. It's a delicate and tender record and probably their most melodic work to date. Also worth checking out is the live companion album, "One More Light Live."
Favorite Tracks:
"Heavy" (Featuring Kiiara)
"Battle Symphony"
"Invisible"
"One More Light"
"Sorry for Now"
Read the initial review.
32. CLOUD NOTHINGS – "Life Without Sound" Cloud Nothings leader Dylan Baldi puts more emphasis on melody this time than ever before, making songs that are anthemic and tuneful without losing the visceral furious undercurrent just below the surface. This makes for a thunderous rock record with pop appeal. Did radio pay attention to this record? Not really, but it's a killer.
Favorite Tracks:
"Modern Act"
"Enter Entirely"
"Things are Right with You"
"Sight Unseen"
"Up to the Surface"
Read the original review.
31. LAURA MARLING – "Semper Femina" British folk-singer Laura Marling's sixth album is a nuanced, mature occasionally jazzy collection of songs. Once you are sucked into opener "Soothing," Marling's warm-textured voice will have you entranced for the entire nine tracks. This is an exercise in stellar songwriting and timeless performance. Marling, once a young folk prodigy, now sounds like a modern answer to everyone from Nick Drake to Joni Mitchell.
Favorite Tracks:
"Wild Once"
"Soothing"
"Wild Fire"
"The Valley"
Read the original review.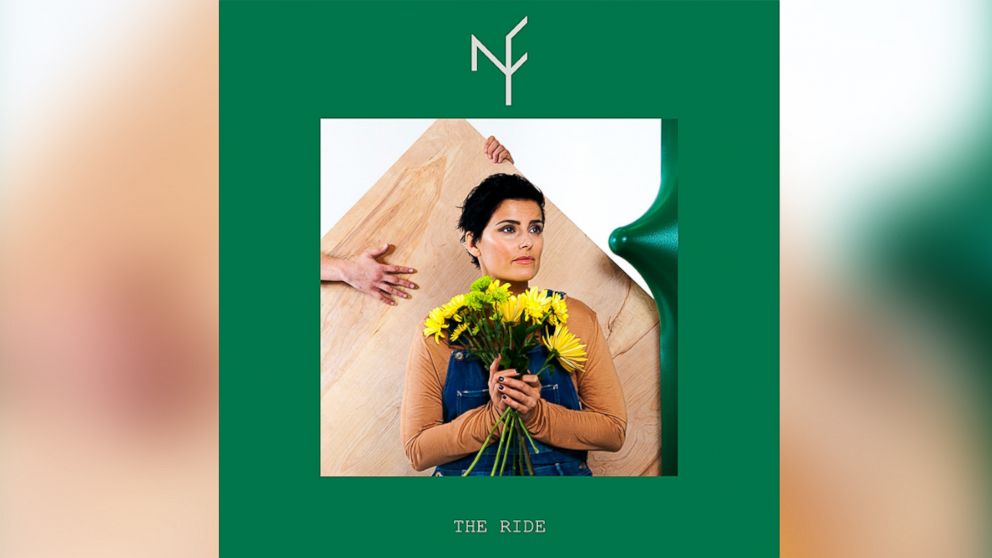 30. NELLY FURTADO – "The Ride" It didn't get the attention it deserves, but Nelly Furtado's "The Ride" is a confident, bold modern pop record. In Lorde's interview on Marc Maron's podcast, she momentarily cited Furtado as an early influence. Listen to this album next to "Melodrama" and you definitely will hear the continuous thread. Songs like "Cold Hard Truth" and "Live" had an electro core but somehow sound like exercises in organic songwriting. This is her best album since "Whoa Nelly!"
Favorite Tracks:
"Magic"
"Cold Hard Truth"
"Tap Dancing"
"Live"
"Flatline"
Read the original review.
29. 311 – "Mosaic" One of the greatest and most welcome surprises of the year, 311 delivered one of the most solid records of their career. In fact "Mosaic" might be the strongest collection in their entire discography, which is a big statement when you consider the greatness of "Grassroots," the self-titled "311" album and "From Chaos." This album works so well because it not only pinpoints what the band does best in an eclectic and engaging way but it merges their classic sound with a new sense of maturity and sophistication.
Favorite Tracks:
"Too Much to Think"
"Too Late"
"The Night is Young"
"Face in the Wind"
"Wildfire"
Read the original review.
28. SHERYL CROW – "Be Myself" "Be Myself" is Sheryl Crow's best album since the nineties because it somehow recaptures the magic of her first three records. Crow goes back to her roots in a way that produces winning results. Sure, her context is modern, as she complains about hipsters and entitled, social-media-savvy indie bands on the title track, but she has re-connected with her core, delivering roots-rock that is part alt-rock and part country-driven with a strong dab of soul. In some aspects it feels like this album picks up where "The Globe Sessions" left off ... nearly 20 years later.
Favorite Tracks:
"Halfway There"
"Strangers Again"
"Long Way Back"
"Love will Save the Day"
"Roller Skate"
Read the original review.
27. DEPECHE MODE – "Spirit" (Deluxe Edition) Following up the stellar "Delta Machine," it is clear that Depeche Mode are in the midst of a career renaissance. There's political fury about the current climate in the U.S., where Martin Gore and Dave Gahan both now live. That can be heard clearly on "Going Backwards" and "Where's the Revolution." This album mixes ballads well with sleek electronic workouts like "You Move." Thirty-six years since their debut, Depeche Mode are still delivering some of their best work to date.
Favorite Tracks:
"Where's the Revolution"
"You Move"
"No More (This is the Last Time)"
"Poison Heart"
"Scum"
Read the original review.
26. P.O.S – "Chill, Dummy" Minneapolis Doomtree rapper P.O.S returns after a 5-year break and a health-scare with a bold, sonically challenging record. Listen to the amazing "Wearing a Bear" and he will become a rapper you'll want to have instantly on your radar. This album flirts with R&B, electronic and rock-based elements but at its essence, it is a collection that puts lyricism first, with P.O.S occasionally mentioning the tensions of modern society. This is a collection for those who like to see the boundaries of hip-hop pushed forward while keeping the genre's integrity intact.
Favorite Tracks:
"Wearing a Bear"
"Thieves/Kings"
"Infinite Scroll" (Featuring Open Mike Eagle and Manchita)
"Pieces/Ruins" (Featuring Dwynell Roland and Busdriver)
"Sleepdrone/Superposition" (Featuring Hard_R, Allan Kingdom, Astronautalis, Kathleen Hanna, Lizzo, Eric Mayson, Lydia Liza and Nicholas L. Perez)
Read the original review.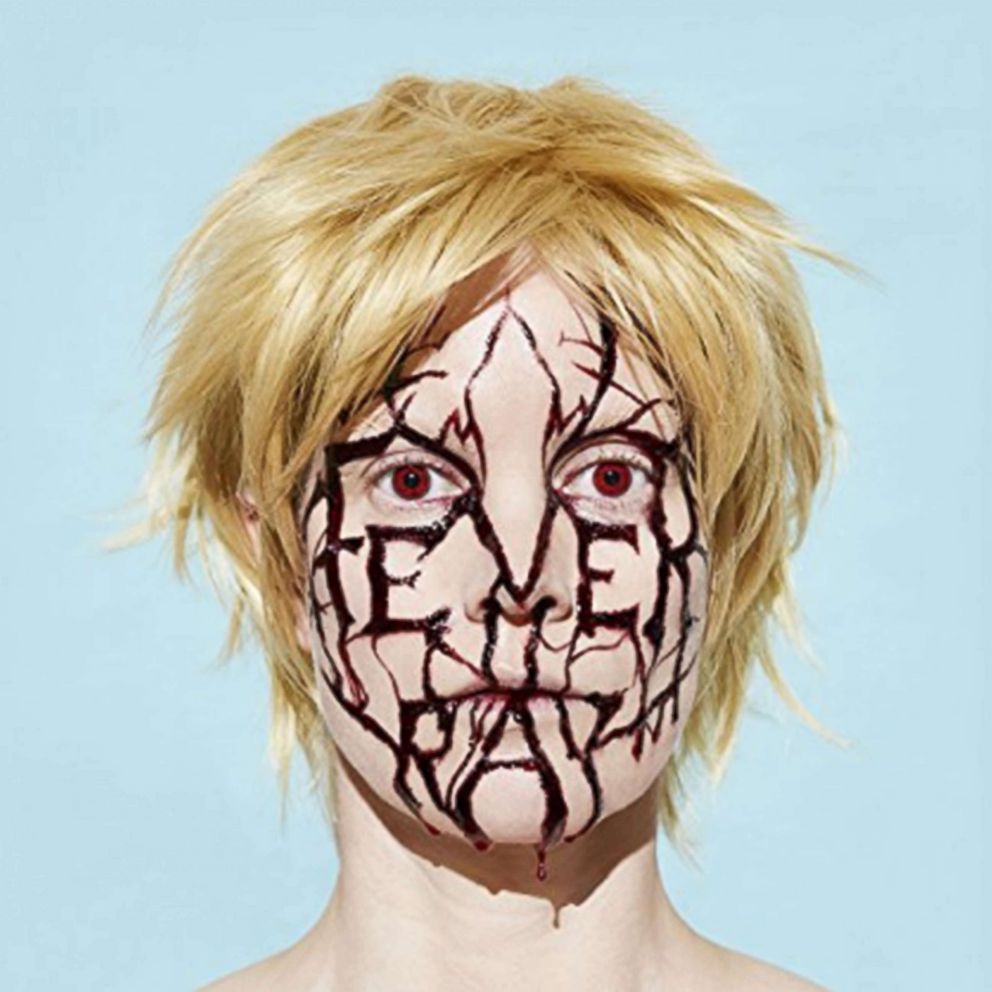 25. FEVER RAY – "Plunge" Karin Dreijer Andersson of the experimental electronic duo the Knife released her latest Fever Ray album eight years after the last one. As predicted, it is full of weirdness and wonder, packed with mysterious sounding eighties-sounding synths. This album is perfect for those who love left-field electronic music that pushes boundaries.
Favorite Tracks:
"This Country"
"Mustn't Hurry"
"Plunge"
"To the Moon and Back"
"A Part of Us"
Read the original review.
24. DAN AUERBACH – "Waiting on a Song" The latest solo album from the leader of the Black Keys is a sharp collection of pop rock that strangely sometimes evokes memories of the Traveling Wilburys, Buddy Holly and the earlier work of Spoon. This is a seamless set with roots in classic rock and rockabilly with a touch of soul. It's about as straight ahead as you get and yet there isn't one single dud here. Auerbach is definitely working with a vintage blueprint and yet this still sounds somewhat modern.
Favorite Tracks:
"Cherrybomb"
"Stand by My Girl"
"Shine on Me"
"King of a One Horse Town"
"Never in My Wildest Dreams"
Read the original review.
23. RANDY NEWMAN – "Dark Matter" As one would expect, Randy Newman's first proper album in eight years takes on issues like the political climate, global warming, religion and more. He gives a history lesson on mistaken identity, telling the tale of Sonny Boy Williamson on "Sonny Boy," gets tender on "She Chose Me" and tells the tale of fractured father-and-son relationship on "Wandering Boy." Newman is still one of the best and sharpest writers we have, whether he's having a laugh at Putin's expense or singing the praises of Celia Cruz.
Favorite Tracks:
"The Great Debate"
"Putin"
"She Chose Me"
"Wandering Boy"
Read the original review.
22. ST. VINCENT – "Masseduction" On her brightest, most pop-friendly St. Vincent album to date, Annie Clark joins forces with producer Jack Antonoff, making a varied and stunning record. True to its title, this is often a sleek, sensual journey through club-land. "Sugarboy" is edgy, pop-y and pleasurably garish all at once. When Clark drops the tempo on the lovelorn ballad "New York," or "Slow Disco," she shows a vulnerable tenderness. This is an ever-evolving, constantly engrossing record with a cool appeal.
Favorite Tracks:
"New York"
"Los Ageless"
"Fear the Future"
"Slow Disco"
"Masseduction"
Read the original review.
21. VIC MENSA – "The Autobiography" Rapper Vic Mensa's proper debut album is an eclectic dose of narrative hip-hop. Mensa raps in a variety of styles and sometimes decides to sing on a record that boasts a diverse guest list that includes Pharrell, Saul Williams, Weezer, Chief Keef and more. Confessions and tales of drugs and violence give this a gritty context, but like Kendrick Lamar, Vince Staples and Earl Sweatshirt, Mensa comes off like yet another compelling and frank voice in modern hip-hop. His honesty gives this record an extra kick.
Favorite Tracks:
"Wings" (Featuring Pharrell Williams and Saul Williams)
"Coffee & Cigarettes"
"Memories on 47th St."
"Homewrecker" (Featuring Weezer)
"Rage"
Read the original review.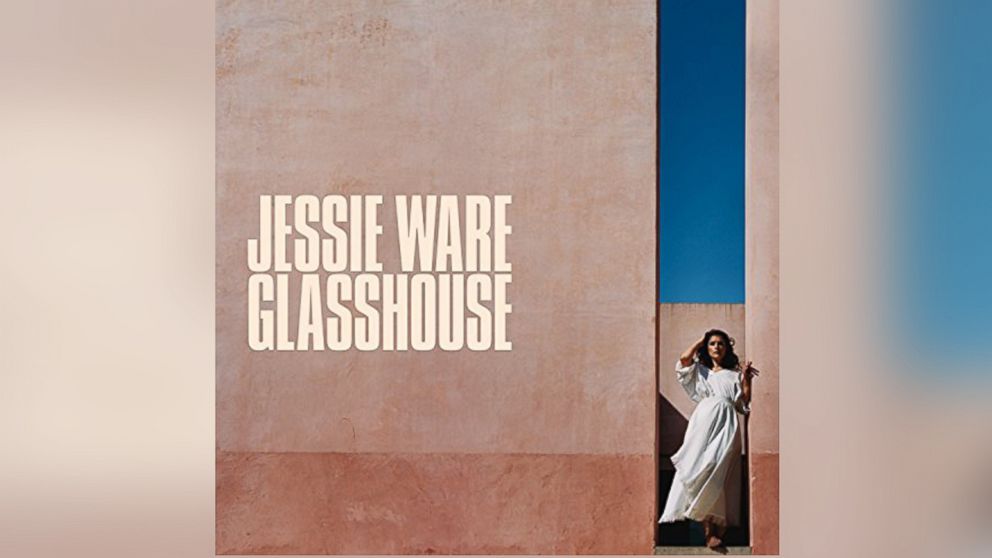 20. JESSIE WARE – "Glasshouse" (Deluxe Edition) On her third album, British singer Jessie Ware continues to impress, showcasing an R&B-flavored pop sound that should appeal to fans of everyone from Adele and Sia to even Frank Ocean. She's at home singing low-key, lush ballads like "Thinking about You" or upbeat club-ready romps like "Your Domino." She can work a late-night blues-riff on "Stay Awake, Wait for Me" or sing slowly enveloping anthemic pop like "Alone." The bottom line is Jessie Ware deserves a bigger audience in the States.
Favorite Tracks:
"Thinking about You"
"Hearts"
"Alone"
"Stay Awake, Wait for Me"
"Midnight"
Read the original review.
19. KAMASI WASHINGTON – "Harmony of Difference" At 32 minutes this is an EP compared to the sprawling, nearly three-hour length of saxophonist Kamasi Washington's last record, "The Epic," but it feels really complete, between the mellow, smooth opening "Desire," the quickly propulsive (Ellington-meets-Afro-beat groove of) "Humility" or the expansive 13-and-a-half minute "Truth." Washington is out to mix traditionally classic jazz sounds with lush, nearly orchestral touches. In any case, he's bringing his own form of a classic sound to a new generation of listeners with astounding results.
Favorite Tracks:
"Truth"
"Humility"
"Integrity"
Read the original review.
18. WAXAHATCHEE'S "Out in the Storm" (Deluxe Edition) Back in 2013 Waxahatchee's "Cerulean Salt" topped this list. Two albums later, mastermind Katie Crutchfield is still constructing appealing power-pop with a punk crunch. She's less lo-fi here than she has been in the past and when her songs slow down and her instrumentation recedes, everything gets a vaguely country twang. For those who miss the less-produced sound of her earlier work, the deluxe edition comes with a complete disc of demos. This is the latest, high-quality piece of work from one of indie-rock's best current writers.
Favorite Tracks:
"Recite Remorse"
"Silver"
"No Question"
"Sparks Fly"
"Hear You"
Read the original review.
17. ELBOW – "Little Fictions" The remarkable seventh album from British band Elbow continues where 2014's "The Take off and Landing of Everything" left off, with earthy, mostly slow-burning indie-rock, anchored by Guy Garvey's deeply expressive voice and keyboardist Craig Potter's spot-on production which captures the band's soaring energy. It's their first record since the departure of their drummer Richard Jupp but that strangely doesn't put a damper on things. They remain an emotionally-charged, well-honed outfit worthy of immense respect.
Favorite Tracks:
"Magnificent (She Says)"
"Little Fictions"
"All Disco"
"Kindling"
"Trust the Sun"
Read the original review.
16. JAY SOM - "Everybody Works" The second album under singer-songwriter Melina Duterte's Jay Som moniker showcases lo-fi dream-pop at its best. She makes the most out of some appealing atmospheres on "Lipstick Stains," delivers a crushing bit of pop-driven (supremely chaotic) noise-rock on "1 Billion Dogs" and works a laid-back almost disco-lounge groove on "Baybee." If you are looking for a record that will have you zoning out and relaxing one second and kicking you awake the next, this is a definite find.
Favorite Tracks:
"The Bus Song"
"1 Billion Dogs"
"Take It"
"For Light"
"Remain"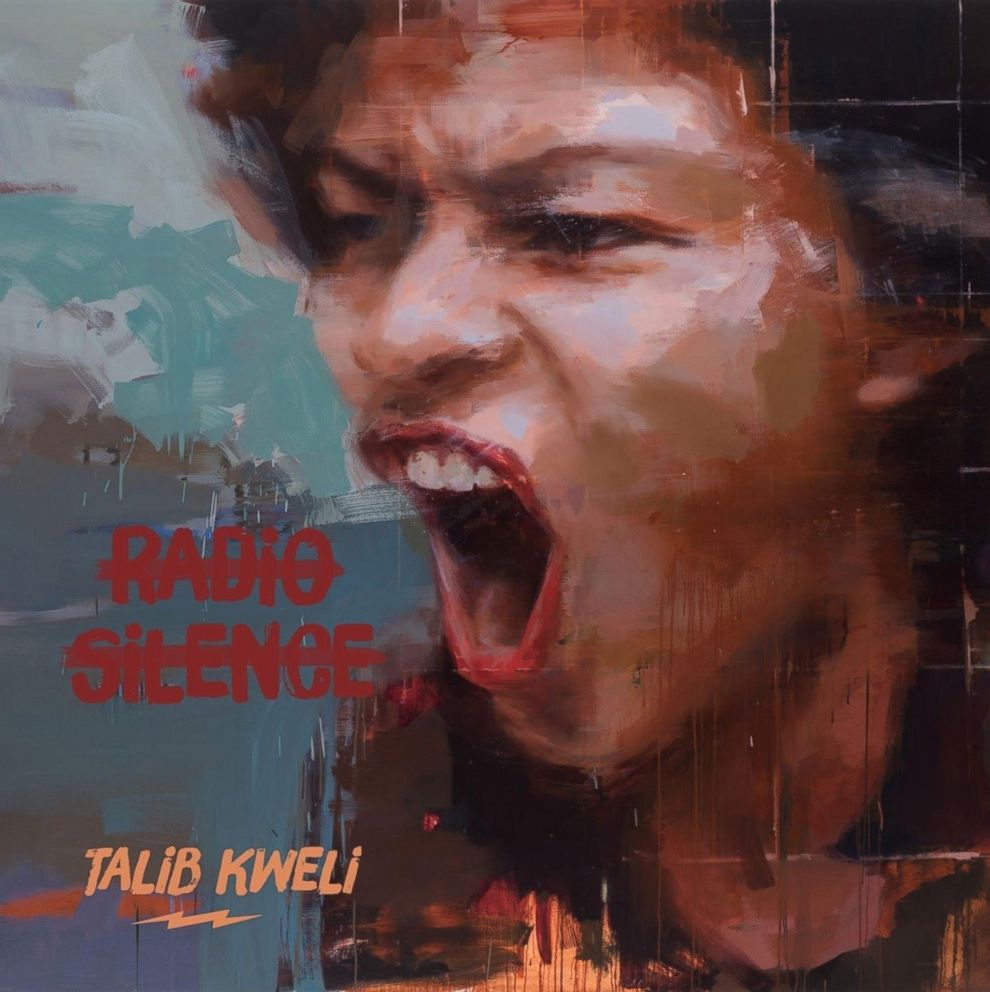 15. TALIB KWELI – "Radio Silence" On his latest album, Talib Kweli expectedly drops knowledge and raps about the struggles of life in 2017. His delivery is as smooth as ever as he educates and expounds wisdom. Kweli is one of the rappers keeping consciousness rap alive. He's the kind of voice we need in these turbulent, frightening times. On "All of Us" and "Traveling Light," Kweli is drawing into some deep history. This is strong hip-hop for open-minded, thinking adults.
Favorite Tracks:
"All of Us" (Featuring Jay Electronica and Yummy Bingham)
"Heads Up Eyes Open (Featuring Rick Ross and Yummy Bingham)
"Radio Silence" (Featuring Amber Coffman and Myka 9)
"Traveling Light (Featuring Anderson.Paak)
"She's My Hero"
Read the original review.
14. JHENE AIKO – "Trip" Jhene Aiko released a psychedelic double album full of chilled spacey R&B. The goal was to attempt to mirror (in audio form) a drug-like experience in positive and occasionally negative ways. Whether or not you understand and can relate to Aiko's context, "Trip" is for the most part a very serene and forward-thinking listening experience. Here is a modern R&B album made more as an experimental art project than a means for possible hits.
Favorite Tracks:
"While We're Young"
"Trip" (Featuring Mali Music)
"Jukai"
"Moments" (Featuring Big Sean)
"Frequency"
13. MARIKA HACKMAN – "I'm Not Your Man" British singer-songwriter Marika Hackman's "I'm Not Your Man" is a bit of a concept album about a varied string of girlfriends. Within a semi-folk-driven indie-rock context that volleys between gentle and volatile, Hackman tells little short stories. In the case of "Boyfriend," she sings about picking up a straight woman and pondering the repercussions. On "My Lover Cindy" over a beautifully bouncy tune she calls herself both "a greedy pig" and "a lousy lover," possibly warning a potential lover to steer clear. The personal nature of these songs, Hackman's often poetic lyrics and her strong knack for winding melodies make this album a true winner.
Favorite Tracks:
"My Lover Cindy"
"Boyfriend"
"Violet"
"Cigarette"
"Gina's World"
12. FOUR TET – "New Energy" The latest release from celebrated DJ/remixer Four Tet (Kieran Hebden) finds him for the most part abandoning the glitch-driven sound that used to be his calling card and instead adopting a relaxed, chilled, almost ambient sound. Vocal snippets sneak in from time to time as well. In the end, "New Energy" is one of the strongest albums of his career.
Favorite Tracks:
"Lush"
"SW9-9SL"
"Daughter"
"Two Thousand and Seventeen"
"Scientists"
Read the original review.
11. ALVVAYS – "Antisocialites" The second album from Canadian alt-rockers Alvvays is a melodic slice of alt-rock, with Molly Rankin and the band focusing on their shoegaze, dream-pop and jangle-rock aspects. Standout "Plimsoll Punks" sounds like a revved-up answer to the Primitives while "Dreams Tonite" is a wistful, love-fueled soft-rock ballad of the best kind. Alvvays have followed their impressive debut with an even more impressive sophomore effort.
Favorite Tracks:
"Dreams Tonite"
"Plimsoll Punks"
"In Undertow"
"Lollipop (Ode to Jim)"
"Forget about Life"
Read the original review.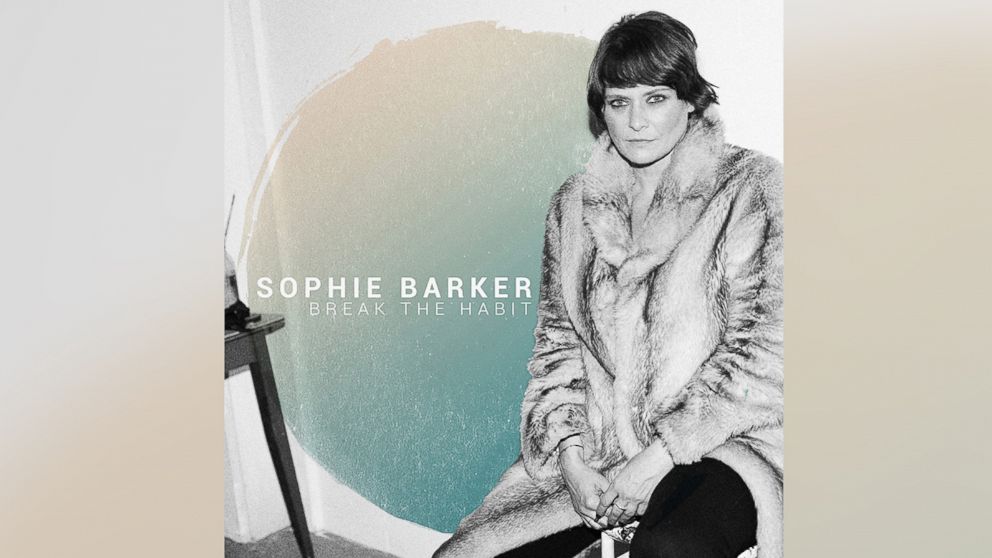 10. SOPHIE BARKER – "Break the Habit" Like Sia, Sophie Barker was one of the rotating vocalists for Zero 7. In fact, if her voice sounds familiar, it is because she sang their song "In the Waiting Line." Her album "Break the Habit" is full of the kind of sophisticated pop you'd expect given her past work, including a cover of Fleetwood Mac's "Gold Dust Woman." Barker is a gifted vocalist and the arrangements work well with these compositions. Also recommended is the great remix companion to this record, "LSA"
Favorite Tracks:
"Break the Habit"
"Start Me"
"Give it Away"
"Breathe Me In"
Read the original review.
9. U2 – "Songs of Experience" (Deluxe Edition) "Songs of Experience" is quite simply the best and most interesting album U2 have released since "All That You Can't Leave Behind." It builds off of 2014's "Songs of Innocence" and betters it significantly. Standouts like "Red Flag Day" and "The Little Things That Give You Away" play well to the band's legacy. This is exactly the album they needed to release now. While it doesn't reach the heights of 1991's "Achtung Baby," it shows that they are still at the peak of their powers.
Favorite Tracks:
"Summer of Love"
"Red Flag Day"
"The Little Things That Give You Away"
"The Blackout"
"Get out of Your Own Way" (Featuring Kendrick Lamar)
Read the original review.
8. KELELA – "Take Me Apart" American R&B singer Kelela's proper debut album mixes chilled sounds with forward-thinking electronic backdrops. The fact that she is signed to the Warp label should possibly indicate the sound. It's a record that would probably play well next to Four Tet's "New Energy," as Kelela sings entrancing songs over lush synths and pounding drum patterns. It verges on trip-hop in some places. This is a star-making record intended for R&B fans looking for something a bit outside of the box. A cool and beautiful record.
Favorite Tracks:
"LMK"
"Jupiter"
"Waitin"
"Turn to Dust"
"Take Me Apart"
7. OSO OSO – "The Yunahon Mixtape" Released in January, under the radar, Oso Oso is the project from indie-rocker Jade Lilitri. "The Yunahon Mixtape" is a tight collection of power-pop songs fueled by a post-Weezer sense of drive. Lilitri often delivers these fuzzy, catchy songs by putting his voice on multiple tracks, allowing himself to call and respond with his own voce. Standouts like "Reindeer Games," "The Cool" and "Out of the Blue" are peppered with built-in nostalgia and immediate appeal, making Oso Oso an artist to watch.
Favorite Tracks:
"Reindeer Games"
"The Walk"
"Out of the Blue"
"The Slope"
"The Cool"
Read the original review.
6. CHARLY BLISS – "Guppy" "Guppy," the debut album from New York band Charly Bliss is a tight, half-hour retro-nineties throwback of the grandest kind, delivering sugary fuzz-pop with a grungy core. At the center of that sound is Eva Hendricks' high, girlish snarl which is able to cement standouts like "Westermarck" and "Ruby" indelibly into your brain. This is the kind of rock you might wish the radio still played. This sounds like a stupendous lost record from 1995.
Favorite Tracks:
"Westermarck"
"Ruby"
"Black Hole"
"Julia"
"Percolator"
Read the original review.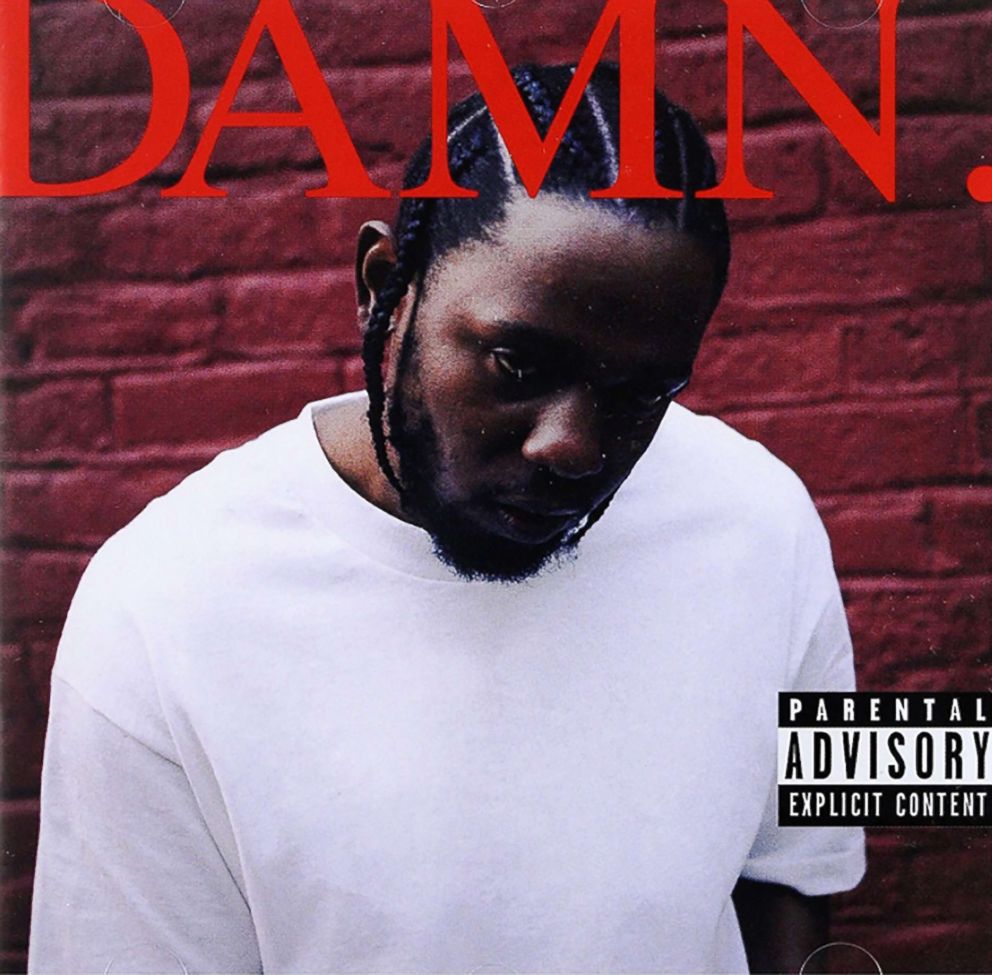 5. KENDRICK LAMAR – "DAMN." Kendrick Lamar follows up "To Pimp a Butterfly," an intense look at life and death and modern American life. Each track is named after a concept and Lamar has woven a tapestry so tightly that it is designed to be played both forward and in backward track order. This is a record that is built for these chaotic times.
Favorite Tracks:
"HUMBLE."
"XXX." (Featuring U2)
"FEEL."
"DNA."
"DUCKWORTH."
Read the original review.
4. LORDE – "Melodrama" Lorde's second album, "Melodrama" ups the ante from her debut, "Pure Heroine." Joining forces with producer Jack Antonoff, she makes a mixture of songs that combine tales of picking up people at clubs and ballads of regret. This sounds like a breakup and rebound record. "Green Light" is a dance number intended for medicinal purposes while "Liability" and "Writer in the Dark" tug at the heartstrings in the best sense. Lorde is out to make a classic and in some ways she seems to be calling back to the work that David Bowie made in the seventies and eighties. In the end, though, she's looking for paradise and peace. She's looking for "Perfect Places." While club-hopping and singing about heartbreak, Lorde has delivered one of the best pop albums of the year.
Favorite Tracks:
"Green Light"
"Liability"
"Perfect Places"
"The Louvre"
"Writer in the Dark"
Read the original review.
3. SPOON – "Hot Thoughts" On their ninth proper full-length, Spoon deliver a sharp, electronically-hued album that takes their signature sound and gives it a pop sheen. The title-track is a sleek dance number, while "I Ain't the One" is full of loaded intrigue. "Do I Have to Talk You into it" should please longtime fans while closing instrumental, "Us," throws an experimental log into the fire. Here, the Austin, Texas band have given us an album with pop appeal and enough experimental edges to please the fan base.
Favorite Tracks:
"I Ain't the One"
"Hot Thoughts"
"Do I Have to Talk You into it"
"WhisperI'lllistentohearit"
"Shotgun"
Read the original review.
2. WOLF ALICE – "Visions of a Life" The sophomore album by British rockers Wolf Alice is a perfect example of what they can do. The first four singles sound like the work of four different bands. It's hard to believe the blistering punk of "Yuk Foo," the focused pop drive of "Beautifully Unconventional" and the shoegaze/dream-pop of "Heavenward" are all from the same source. The closing title-track has a near Zeppelin-esque backbone. All throughout, leader Ellie Rowsell distinguishes herself in her ability to shift with her ever-changing backdrops. This is a jaw-dropping record.
Favorite Tracks:
"Beautifully Unconventional"
"Space & Time"
"Visions of a Life"
"Heavenward"
"Don't Delete the Kisses"
Read the original review.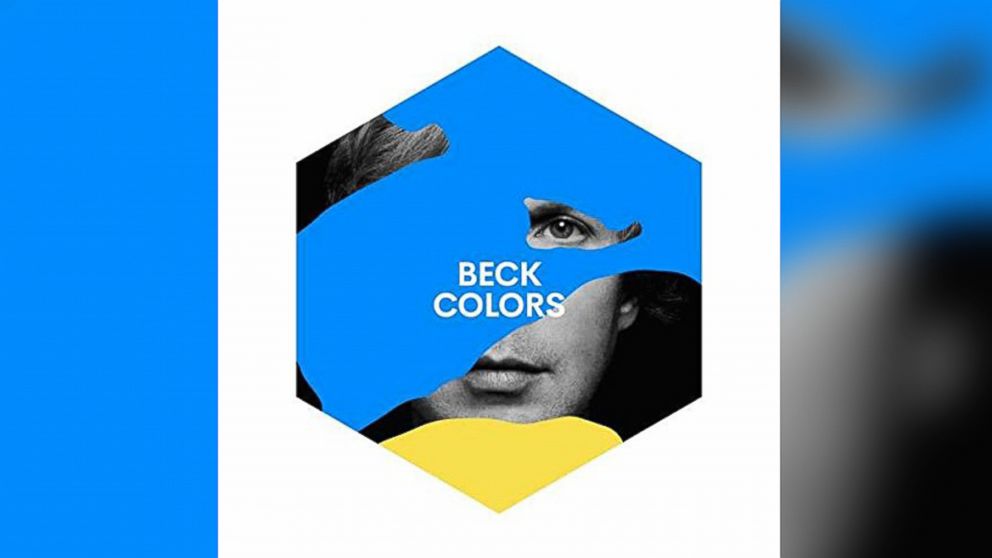 1. BECK – "Colors" When we last heard from Beck, he was delivering the downbeat, folk-driven "Morning Phase." "Colors" finds him back in party mode. In fact, this plays like a less freaky, more honed cousin to "Midnite Vultures." This is a glassy pop album with Beck's experimental side still intact. Sure "Dreams" and "Wow" have been hanging around for a long time, but this is tight, concise pop statement with some unexpected turns. Twenty-three years after "Mellow Gold," Beck continues to release high-quality work. This is a fun, exciting record that only gets better on repeat. It's the brightest and most enjoyable offering of 2017. To those concerned that the pop sound will take over Beck's career, don't worry: Remember that every one of his albums sounds different from the last. He is, and will always be, a true chameleon.
Favorite Tracks:
"Fix Me"
"Up All Night"
"Dear Life"
"Wow"
"Colors"
Read the original review.