While Jeremy London continues to tell the tale of his alleged abduction at the hands of thugs who forced him to take drugs and alchohol, his family fears for his life.
"His health is our concern," Jeremy's twin brother, Jason, told ABCNews.com. "If this [kidnapping] did happen to him, then I hope that there's justice. It's obviously confusing to everybody. I'm glad my brother is safe."
But Jason and his family worry that Jeremy's story -- that he was kidnapped in Palm Springs, Calif., and forced to take drugs -- doesn't add up, and may be the result of the actor engaging in substance abuse again. Jason believes his brother desperately needs psychological help and treatment for drug addiction.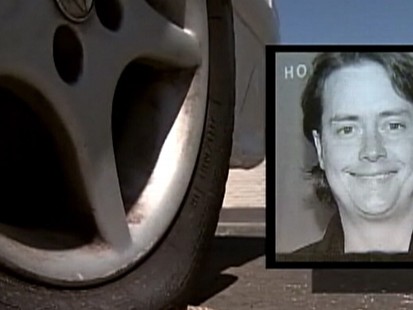 "He's been estranged from the family for a while," Jason said. "In the past, that's usually when there have been issues."
Jeremy, 37, found fame and Hollywood heartthrob status while starring in the 1990s TV series "Party of Five." He also picked up some dangerous habits -- in May, Jeremy told People magazine that he smoked pot, took Ecstasy and shot heroin through the '90s. After that, he turned to prescription pills, which ended one marriage and nearly destroyed another.
Jeremy told People that last September, before entering a drug rehab program, he had $11,000 in credit card debt, was facing foreclosure on his home, and had temporarily lost custody of his 2-year-old son, Lyrik.
Now, Jeremy insists his kidnapping story is true, and so far, police are on his side. Palm Springs police arrested Brandon Adams, 26, who is currently being held on $500,000 bail in connection with the June 10 incident.
But Adams' story differs from Jeremy's. Jeremy claims Adams and a group of men kidnapped him at gunpoint after helping him change a flat tire by the side of the road. According to Jeremy's account, the men then forced him to drive around Palm Springs, drink alcohol and smoke marijuana. He claims he escaped after 12 hours in captivity.
Adams' account, as told to
RadarOnline.com
: "We got drunk and I hooked him up with some Ecstasy and Xanax and we took a joyride and partied for hours." Adams also claims that Jeremy's wife, Melissa Cunningham, partied with them for a portion of the night.
Jeremy London Lashes Out at Family
Meanwhile, according to Radar, Jeremy and Cunningham have lost custody of their son Lyrik, now 3. He's currently being cared for by Cunningham's mom.
In a June 22 video statement to Radar, Jeremy stuck by his story and slammed his family for not standing by him.
"The worst part of this has been my family," he said. "We've had to put a cease and desist order on them and now I'm going to have to have a restraining order put on them. They went on TV and told a bunch of lies saying this [the kidnapping] never happened. I haven't seen them in six months ... they have no idea what's going on."
That, according to Jason, is yet another sign that something's very wrong with his brother.
"The lashing out against the family when all we're doing is showing love, support and help, that's another sign," he said. "We just want him to be OK."